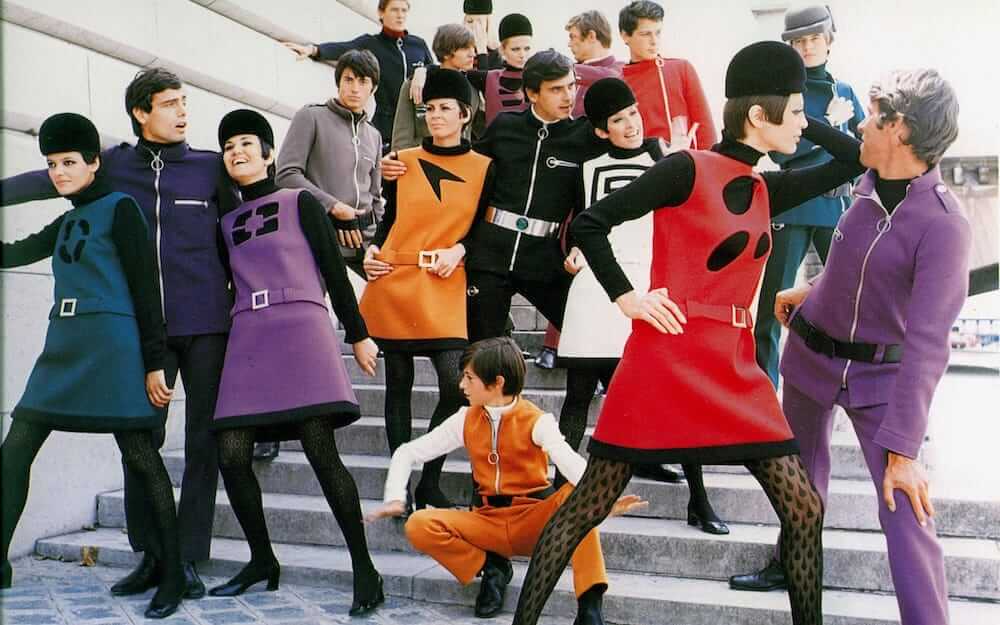 It's the second *official* working day of the year and you're probably slowly, but surely de-cluttering your inbox after a well-deserved Christmas break. No one likes to keep up with the news over Crimbo. Who actually has the time to? In between excessive mince pie eating, downing the Baileys and family fall-outs over Monopoly, days upon days of doing not very much at all can often feel like a jam-packed schedule. To get caught up on all what happened in the industry over the past two weeks or so (including those days you "mentally clocked off" before actually finishing work in December), we've rounded up 10 bits of must-know fashion news.
1. Legendary supermodel Stella Tennant passes away aged 50
The fashion industry mourned one of its greats on December 23 as news broke that iconic British supermodel Stella Tennant had passed away aged 50. The inimitable fashion force is remembered for her androgynous beauty, monumental photoshoots and catwalk appearances as well her dedication to her home country, Scotland.
2. Italian couturier Pierre Cardin dies aged 98
Another massive loss for the fashion industry. The futurist Italian couturier Pierre Cardin was pronounced dead December 29, aged 98. The design visionary and his space-age fashions dressed everyone from Elizabeth Taylor and Brigitte Bardot to The Beatles.
3. Alexander Wang accused of multiple accounts of sexual assault
Multiple allegations of sexual assault have been made across social media against New York-based designer Alexander Wang. Initially called out on TikTok by British model Owen Mooney, who claimed Wang sexually assaulted him at a concert back in 2017, multiple allegations of abuse have since been shared by both Diet Prada and Shit Model Management. Wang has since denied all allegations.

Stella Tennant in the Chanel SS97 campaign, photographed by Karl Lagerfeld.
4. Pat McGrath to be honoured with a damehood from the Queen
One of the most influential make-up artists to grace the planet, Pat McGrath, is set to become the first MUA to receive a damehood from the Queen. McGrath, who has already received an MBE in 2014, is being honoured for her services to beauty and fashion, both for her eponymous make-up line Pat McGrath Labs and her decade-spanning career working with the likes of Prada, Tom Ford and Dior.
5. Marine Serre collaborates with A$AP Rocky's AWGE
Paris Fashion Week favourite Marine Serre has leant her now-iconic crescent moon motif to A$AP Rocky's AWGE label. The two creative juggernauts have joined forces on a capsule collection of durags, hooded dresses, re-worked denim twinsets.
6. The Hiltons star in a Valentino campaign
Beverly Hills royalty Paris Hilton, alongside sister Nicky and mother Kathy, became campaign girls just before Christmas when they showed off Valentino's brand new Garavani Roman Stud bag. That's hot, indeed.

Marine Serre x AWGE, photographed by Akram Shah.
7. Raf Simons launches an online store
Despite being in the business for over 25 years, Raf Simons finally launched his first online store in December, featuring a range of pieces curated by Mr Simons himself. As you can imagine, everything on the site has already sold out.
8. Gucci teams up with The North Face
Italian megabrand Gucci teamed up with outerwear specialist The North Face for a collection of coats, bags and loads of outdoorsy clobber, photographed in the wilderness by Daniel Shea.
9. New York clubkid Michael Alig dies aged 58
A former prominent figure in the New York party scene, Michael Alig, was pronounced dead December 29 after his mother confirmed the cause of death to be a suspected heroin overdose. Alig spent 17 years of his life in prison after murdering fellow clubkid Andre 'Angel' Melendez in 1996.
The Hiltons for Valentino, photographed by Jennifer Rovero.
10. Harry Styles and Phoebe Waller-Bridge wear custom Gucci in 'Treat People with Kindness'
In Harry Styles' latest music video 'Treat People with Kindness', the global superstar called upon the help of actress, director and award-winning creator of Fleabag, Phoebe Waller-Bridge. The two dance their way through the video in custom Gucci suits by Alessandro Michele, styled by 10 Magazine contributor Harry Lambert.
Top image: Pierre Cardin's 'Space' AW67 collection.
The post 10 Bits of Fashion News You Might've Missed Over the Christmas Break appeared first on 10 Magazine.