Football has been in the news for all the wrong reasons these past few weeks, so how about something to lighten up the mood? As part of Matches Fashion's ongoing Curated By… series, Austrian footballer David Alaba has put together a selection of all his favourite clobber from the season.
Playing for Bayern Munich over the past 13 years as the club's top defender – where he has made over 400 appearances – Alaba is rumoured to be moving to Real Madrid in the not-too-distant future, according to Sky Sports.
He is widely recognised as one of Austria's finest sporting exports, bagging the Austrian Footballer of the Year award six years in a row from 2011 through to 2016. Though, what we're here for, is to see what Alaba's wearing off the pitch. Photographed by Marco Michalzik and styled by Marco Harbinger, the footballer's Matches Fashion curation includes the likes of Bottega Veneta, Maison Margiela and Loewe, as well as smaller labels Bode and Mihara Yasuhiro. "Personally, it doesn't always have to be in the 'big name' brands that pop into everyone's head first," says Alaba. "I just have to see what appeals to me."
We've tried (and failed) to brush up on our footy knowledge, and instead, asked Alaba a bunch of questions on what we know best: fashion.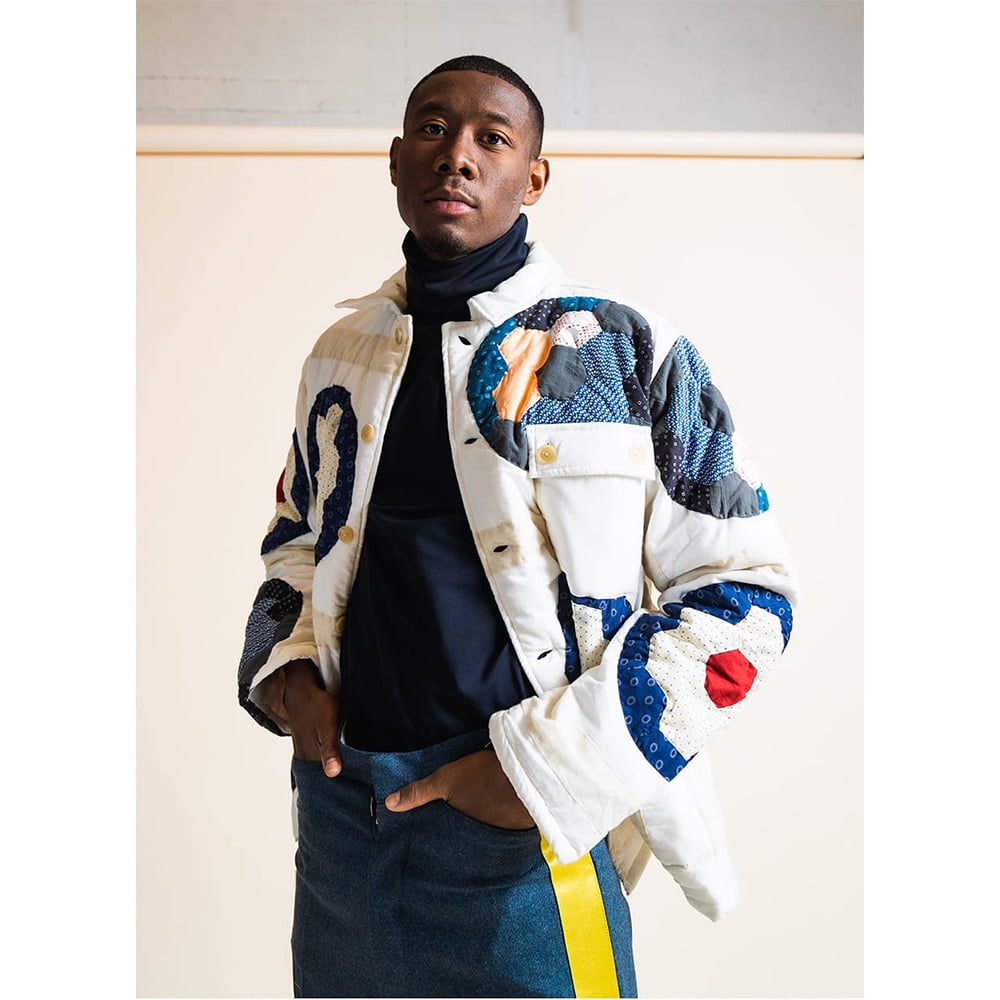 1. Where does your sense of style stem from?
"There are several influences. A lot comes from my father, he introduced me to fashion very early.  Now I look a lot at styles from articles and shows. I also get many inspirations from travelling to different countries and cities." 
2. Who are three of your biggest style icons?
"A$ap Rocky, Pharrell Williams & Michael B. Jordan."
3. Off the pitch, what is your go-to fit?
"Relaxed with a note of elegance. The quality and the cut are very important, also that it is comfortable to wear."
4. Which brands are some of your favourites in your wardrobe?
"Loewe, Maison Margiela and Bottega Veneta. I also love Second Layer and Camille Fortgains."
5. Do you think football is more open these days for players to express themselves through fashion?
"Of course. When you look at football, you find fashion everywhere. It is getting bigger and bigger in the football world. You can already see a lot of collaborations between footballers and brands."
6. If you had to swap the beautiful game to become a catwalk model, which brand would you want to walk for?
"First of all, I would never swap the beautiful game of football haha. I'm very grateful to be in this position. Football is my life. But there are many brands I really adore."
7. Which footballer do you admire for their great sense of style?
"David Beckham."
8. When we're all allowed out in the world again, what will you be wearing?
"The clothes I feel like [at that moment]."
9. Growing up, who were your footballing heroes?
"There are many who inspired me, like Patrick Viera, Jay Jay Okocha, Ronaldinho, Thierry Henry or Zinedine Zidane."
10.  If you weren't a footballer, what would you be instead?
"Hahahah. Maybe musician or architect."
Photography by Marco Michalzik. You can explore Curated By David Alaba here.
The post 10 Questions with Footballer David Alaba, As He Curates a Seasonal Selection at Matches Fashion appeared first on 10 Magazine.