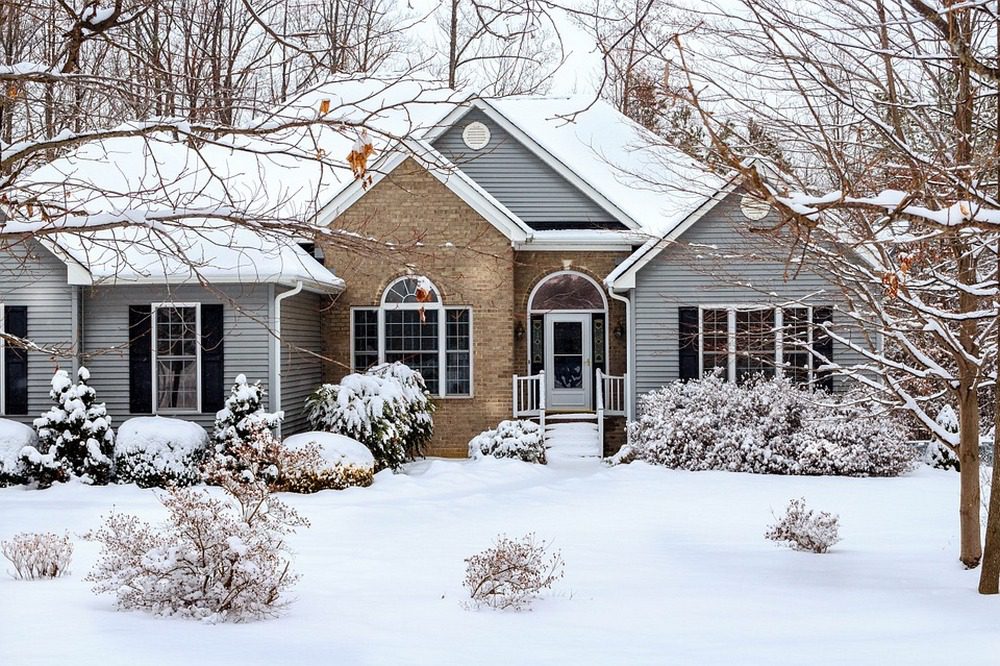 Vinyl siding is the most popular wall cladding option in the United States for new constructions and remodeling. It is durable, comes in different styles and colors, has exceptional value, and reduced maintenance. Read on for nine care and maintenance tips to keep your vinyl siding looking good.
Regular cleaning
Dirt, pollen, mold, mildew, dust, cobwebs, and stains often build up on your vinyl siding over time, compromising your home's curb appeal. To restore the beauty of your siding and keep it looking newer and last longer, you should clean it every six months. 
To clean vinyl siding, scrub it using a soft bristle brush and mild soap, then rinse it with cold water. Use warm water and vinegar to remove stubborn dirt such as crayons, lipstick, or oil.
Alternatively, you could invest in a pressure washer to clean the siding. However, ensure that you follow the pressure washer manufacturer's instructions and take extra precautions when cleaning. Pressure washing under the wrong angle leads to excessive water accumulation underneath the siding, leading to cracking, molding, or rotting.
Don't use abrasive cleaning materials
When your vinyl siding has stubborn stains and dirt, you may opt to use abrasives such as steel wool, paint scrapers, and wire brushes to clean the surfaces. However, abrasive cleaning tools could end up damaging your siding as they cause permanent scratches, discoloration, puncture marks and expose the under layers to harsh elements.
To protect your siding, avoid using stiff cleaning tools and materials or hard abrasives to clean your home's exterior. Instead, use soft bristle brushes, rags, and sponges. Consider contacting a vinyl siding professional to replace your siding with a new one if the existing wall cladding is overly discolored or stained to save energy and time.
Avoid using harsh chemicals to clean your vinyl siding
While regular cleaning is crucial to maintaining your siding's aesthetic appeal, you should avoid using harsh chemicals to clean the surfaces. Solutions such as liquid grease remover, undiluted bleach, and furniture cleaning agents can damage your siding by discoloring the vinyl, speeding up the decomposition process, and decreasing the water-repelling qualities. When using a commercial product to clean vinyl siding, be sure to do a test first on a small area to avoid damages.  
Keep your siding away from heat
Most homeowners position grills up against the side of their houses for convenience. However, this could melt or warp the vinyl siding and result in expensive repairs. While vinyl siding can tolerate extreme weather conditions, it cannot withstand the heat from open flames, so you should keep grills in use or other heat sources at least ten feet away from your vinyl siding. Be sure to place the grill on a brick or stone surface. This prevents shrubs and grass from catching fire which could damage your vinyl siding or result in a full-blown house fire.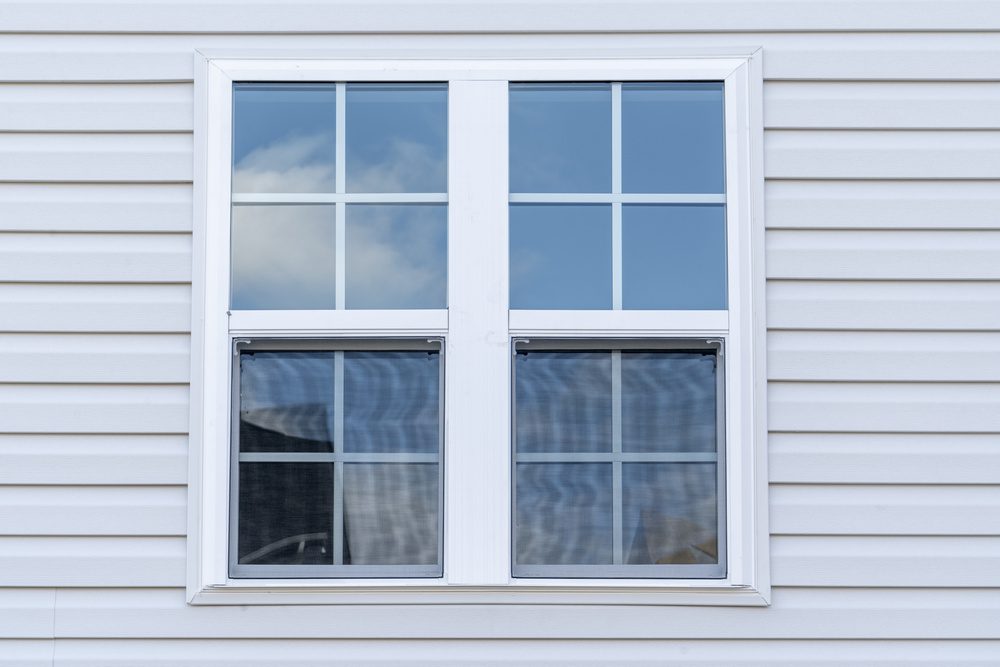 Do not paint over vinyl siding
You may opt to paint over your siding to change the color of your home or keep the siding looking bright and fresh. However, this could end up damaging your home's aesthetics in the long run. Vinyl siding often expands and contracts based on the exterior changing temperatures leading to peeling and cracking of the outer layer. This means that vinyl siding painted in the summer will show no real issues; however, as the temperatures drop during winter, the paint may peel, crack, and bubble, affecting the siding's longevity. 
If you choose to paint your vinyl siding, have a professional contractor do it for you. Professionals will clean, prime and use quality vinyl-safe acrylic paint to prevent warping. Be sure to check your warranty terms to avoid voiding it, as most manufacturers do not encourage painting over vinyl. 
Repair cracks and holes immediately
Despite vinyl being one of the most durable siding materials, it is not immune to every form of damage. Wrong bicycles or garden tools parking could cause cracks and holes or gaps on your siding. The holes and cracks could let moisture into your walls, and when left untreated, it could result in rotting and mold, which could damage your home's structural integrity. The penetration of moisture into the walls also affects your house's ability to control its temperatures, resulting in increased energy bills. To protect your home and avoid more intensive damage, repair any cracks, gaps, and holes on your siding as soon as you notice them.
Do not hit it
One of the main reasons for investing in vinyl siding is its dent resistance. However, cold weather conditions render vinyl surfaces brittle, making them vulnerable to breaking or cracking, so you should be careful how you park your bicycle, lawnmower, or snowblower. 
Alternatively, you could invest in vinyl siding with insulation. The insulation gives the siding extra strength and durability, making it more resistant to impact and damage caused by force, increasing its lifespan. A vinyl wall cladding with insulation can also save energy on heating and cooling your home, reducing the energy bills.
Keep your gutters clean
Take time to clean and remove dry leaves, debris, and dust from the gutter system to prevent clogging. Blocked gutters cause dirty water and waste to overflow onto your wall cladding, resulting in damage over time. 
Schedule regular inspection
The best way to keep your vinyl siding in excellent condition is by conducting regular inspections. While vinyl does not cause wood rot, it can conceal moisture from other sources. Leaks hidden behind vinyl wall cladding could go unnoticed for a while, which could cause mold, mildew, and damage. The joints adjoining the siding boards, fastener or nail penetrations, and plank and trim connections could also lose their holding.
By inspecting and investigating the siding, you can catch signs of damage in time before they escalate into severe problems that require expensive repairs or replacement. Consider hiring a professional contractor for routine inspections as they can identify issues with your wall cladding and fix them promptly.
Endnote
High-quality vinyl sidings improve your home's curb appeal and keep you from extensive maintenance routines. Consider implementing the above care and maintenance strategies to keep your wall cladding in excellent condition and improve its lifespan.