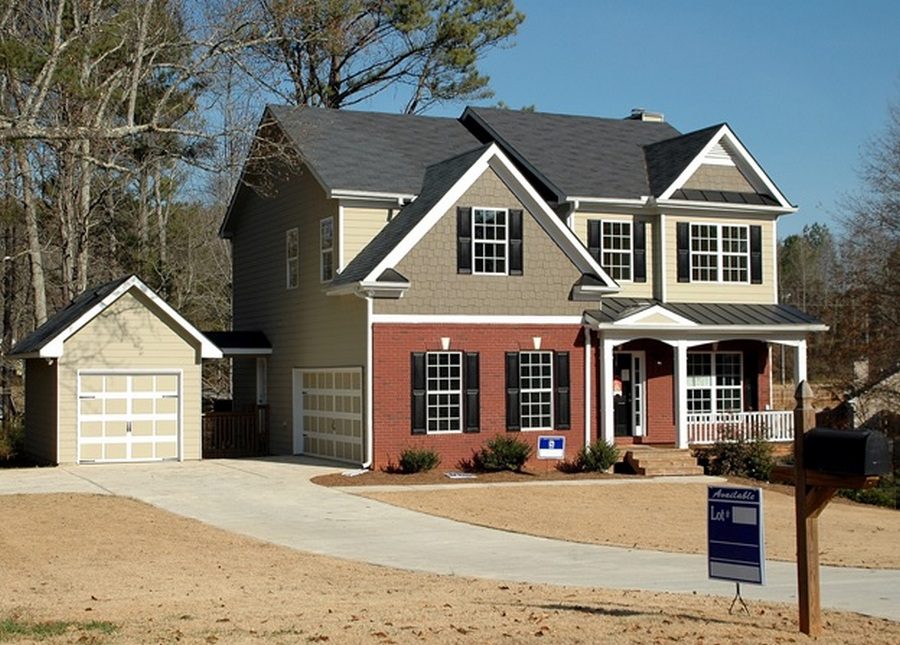 If you are trying to sell your home, there's no question the process can be overwhelming. There are countless things to do, and it's important to ensure everything is in order before you list your house on the real estate market. Of course, many people don't have the time or resources and instead turn to a cash home buyer to sell their home quickly. However, if you're ready to contact a real estate agent, make sure your home is ready to be listed and keep the following tips in mind.
1. Choose the Right Selling Price
If housing inventory is low, it's common to believe potential buyers will pay whatever you ask. However, this isn't always the case. Even in a sellers' market, listing your house for the right price will increase the number of potential buyers who see your property. This will also create a good environment for bidding wars, which will help increase the final selling price.
Having a real estate professional help set the right price is essential and will help you achieve the financial goals you have.
2. Choose the Right Listing Date
According to sales data from 2019, the best time to list your home to minimize time on the market and maximize profit is during the first half of May, with Saturday being the most popular day of the week to list a home for sale. Timing differs based on where you live and the situation, such as housing market trends, job market, and climate.
 3. Control Your Emotions
Today, most people live in their houses longer than in previous decades. The average amount of time homeowners stay in their house has increased from just five years in 1985 to 10 years today. This is much longer than the historical norm.
The side effect of this is when you remain in the same place longer, you become more emotionally attached. If it's the first home you bought or the house where your children grew up, it may mean it is even more special to you. Each corner and room will have memories, and it can be challenging to ignore this sentimental value when listing your house on the market.
For many homeowners, this makes it even more challenging to separate the emotional value of your house from what is considered the fair market price. For this reason, it's best to have a real estate professional help you with the negotiations.
Another important step to take before putting your home up for sale is to have a pre-sale home inspection conducted. This will help you and potential home buyers figure out if there are any serious issues with the property that may be expensive or difficult to repair, such as roof leaks or termite damage.
You can choose to hire an inspector yourself or ask a local real estate agent for a recommendation. Most agents usually receive discounts for this service. Once the evaluation is complete, ensure you have the report available when a potential buyer visits. This will ensure they know everything about your home and property, along with its condition, before making an offer.
Like most people, you probably love the décor you have chosen for your home. You may have spent years customizing the space to make the home uniquely yours. However, you should remember that potential buyers will not feel the same way about your design touches and décor. That's why it's important to take steps to stage your house with the buyer in mind.
Remember, you want to provide a space where potential buyers can see themselves there. They should be able to visualize their own furniture and keepsakes in the space, rather than your decorations and pictures. Take time to declutter, clean, and stage the home so buyers can visualize their own items and dreams in every room. You can hire a professional to help you with the staging process.
It's estimated that professional landscaping can increase perceived home value by 28%. The outside of your home is the first thing buyers see, whether it's in listing photos or visiting in person. Some small steps you can take to improve the curb appeal of your home include painting the front door, adding accent lighting, changing old light fixtures and hardware, and edging the lawn.
No matter how you plan to sell your home, professional and high-quality photos are necessary. Hiring a professional photographer and creating a virtual home tour with the photos will help to boost your listing online. In a buyer's market, this is especially important, since there's bound to be a lot of competition, and higher quality photos can help your listing have a competitive edge.
Consider the logistics of private showings. Are you willing to allow lockbox tours? How much notice do you need before the showing? Where will you go during the showing? Where will you put your valuable items during the showing? Planning is essential to minimize the stress of the showing process.
9. Gather the Essential Closing Paperwork
Before selling your home, gather the necessary documents. Be sure to collect paperwork related to the home's title and ownership, including tax records, titles, and deeds.
It's also necessary to get mortgage information if someone plans to refinance the loan on your home. This includes documents such as statements for loans on the property and final figures.
Be sure the documents are accurate, as mistakes can result in delays or keep a deal from closing. If something doesn't seem right, talk to an attorney who can help you resolve the situation.
Getting Your Home Ready to Sell
If you plan to sell your home, using the tips and information above is a must. This will help ensure you have a successful sale and that no issues arise. It will also be beneficial to get the desired asking price for your home and property. Being informed is the best way to ensure your home sale is successful and that there are no delays in the process.