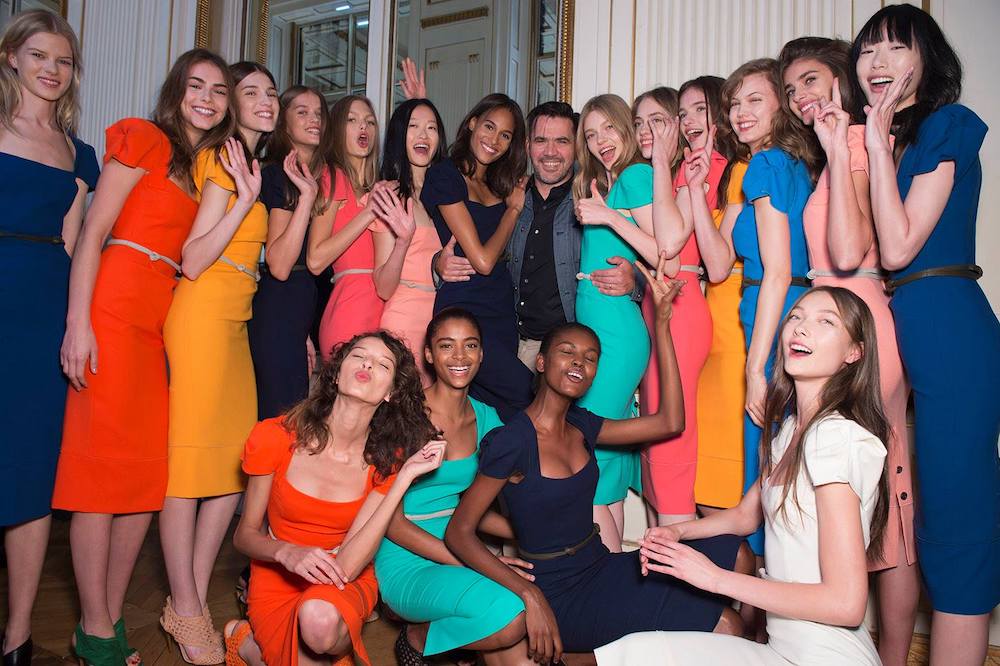 The Roland Mouret brand has an exciting new owner. Han Chong, the Malaysian-born, London-based founder of Self-Portrait, has acquired the label under the umbrella of his new luxury fashion group, SP Collection. Chong, a Central Saint Martins graduate who founded Self Portrait in 2013, has that rare combination of creativity and business smarts. He built Self Portrait into a major contemporary brand and is now ready to expand his portfolio.
"The Roland Mouret brand already has a powerful and respected legacy and I'm excited to see how we can develop it for luxury customers around the world. I am also delighted that Roland himself will be a part of this next chapter," said Chong.
Mouret will remain as the creative chair of the brand, news that will delight his loyal, international, band of customers. "I have been so impressed by Han's passion for the Roland Mouret brand and where he feels it can go next," said Mouret. "Naturally, I am also very happy to be a part of the journey that will allow me to continue celebrating women in all their beautiful guises for years to come."
The charismatic Mouret enjoyed over 20 years of success with his namesake brand. He created the iconic Galaxy dress and established himself as the go-to man for sophisticated, womanly dressing but lost 80% of his sales in the pandemic and went into administration last month. His first collection under the new group is expected to be Resort 2023, which will be presented in June.
Photograph taken backstage at Roland Mouret's SS16 show. 
The post A Bright New Dawn for Roland Mouret appeared first on 10 Magazine.