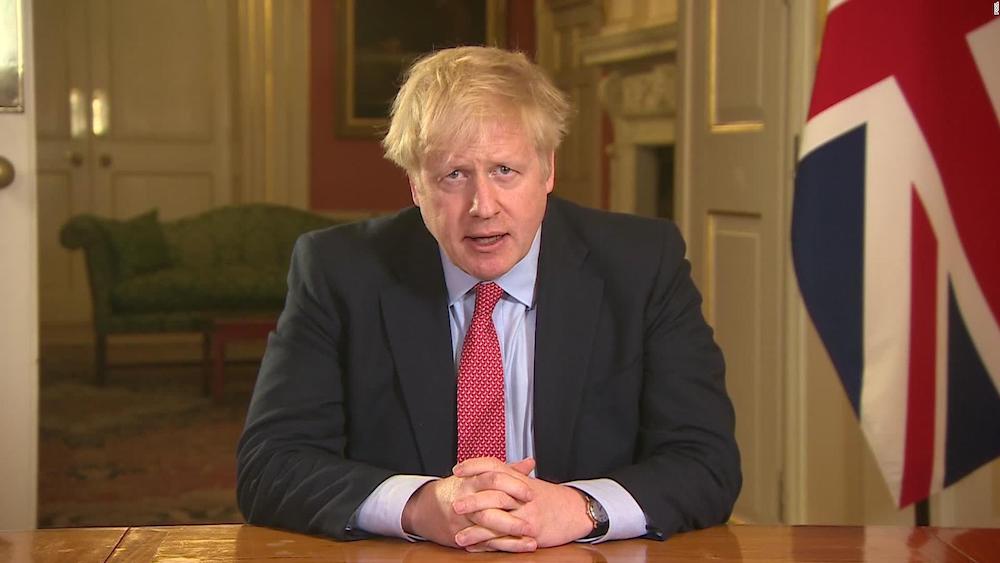 A year ago today, Boris Johnson declared that we must stay at home and all 'unessential' businesses should close their doors – oh how silly of us to think this was to last only a mere couple of weeks. In true Brit style, the UK's trio of lockdowns came with plenty of wisecrack and trends that brainwashed the country in a time of pure boredom. From Johnson's "stay alert, control the virus, save lives" speech refashioned into a viral p*ss-take, to the national shortage of toilet paper turning us into a worldwide joke that we also laughed about – after we stopped wiping our bums with whatever we could find. So 365 days and three lockdowns later we take a look at all that consumed us in our time of need.
Lockdown #1
Downing a pint: If lockdown made us realise anything, it is the country's obsession with alcohol. So with pubs closed and our phones as our only source of contact, what do we do? Start downing pints on our Instagram stories after a nomination from our friends.
Zoom pub quizzes: Again – us Brits have an unhealthy obsession with our beloved pubs, so we brought our locals home with us and got together with our nearest and dearest (over Zoom, of course) to fight for our position as quiz master.
Banana bread: Before lockdown, I'm not sure any of us was aware anyone even liked banana bread? But before you knew it, the whole nation was auditioning for Great British Bake Off: Banana Bread edition.
Iced Coffee/Tea: Everyone was clearly taken by surprise that you simply add ice to your coffee or tea?
Bored in the house, bored in the house bored: You would be lying to yourself if you say you didn't have this playing on repeat in your head.
Tiger King: All we have to say is: "Carole Baskin, killed her husband, whacked him." 
'Savage' TikTok dance: If the above lyrics didn't spark any memory then I'm sure Megan Thee Stallion's song 'Savage' gives you a healthy kick of PTSD.
Pornhub's free membership: A spunky way of saying stay home and flatten the curve.
Connell's chain: Irish hunk Connell took the horny country by his chain, in Normal People.
Chaneeeeeelllll: She's an African grey, her name's Chanel.
Lockdown #2
Thankfully this lockdown only lasted four weeks, but with it did come a couple of memorable moments.
Gigi Hadid's Vodka Pasta: Because Gigi did it, we did it – but it does actually taste good.
Emily in Paris: Was it really that bad?
#BidenHarris: Cya, Trump!
Lockdown #3
The trends just keep on coming as we are in fact still… a year later… in lockdown….
Bridgerton: It wouldn't be a lockdown numero tres without another Netflix series obsession, would it now?
Weighted Hula Hoop: TikTokers everywhere have poisoned the brain by making us believe a weighted hula hoop does in fact slim down your waist.
Punch needle rugs: The perfect way to kill some time getting your craft on.
Top image: Boris Johnson announces lockdown a year ago.
The post A Year on, What Got Us Through Lockdown? appeared first on 10 Magazine.