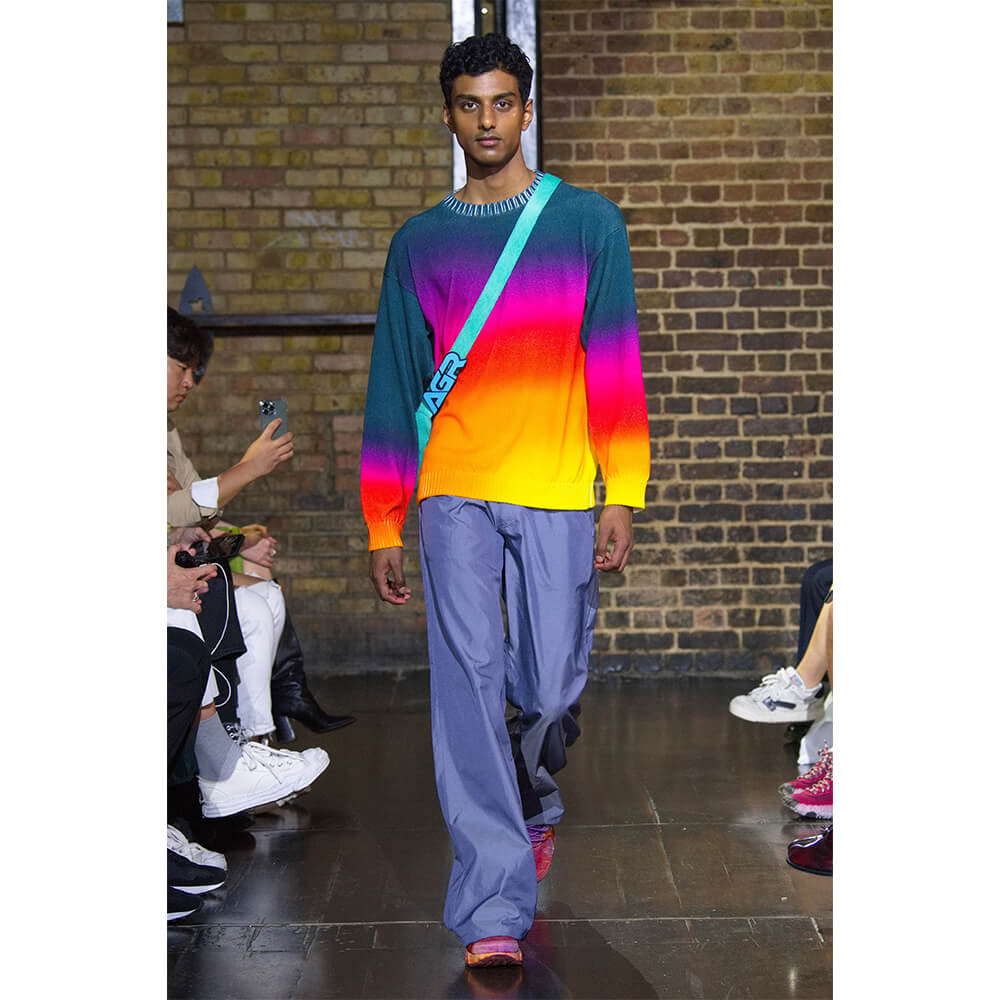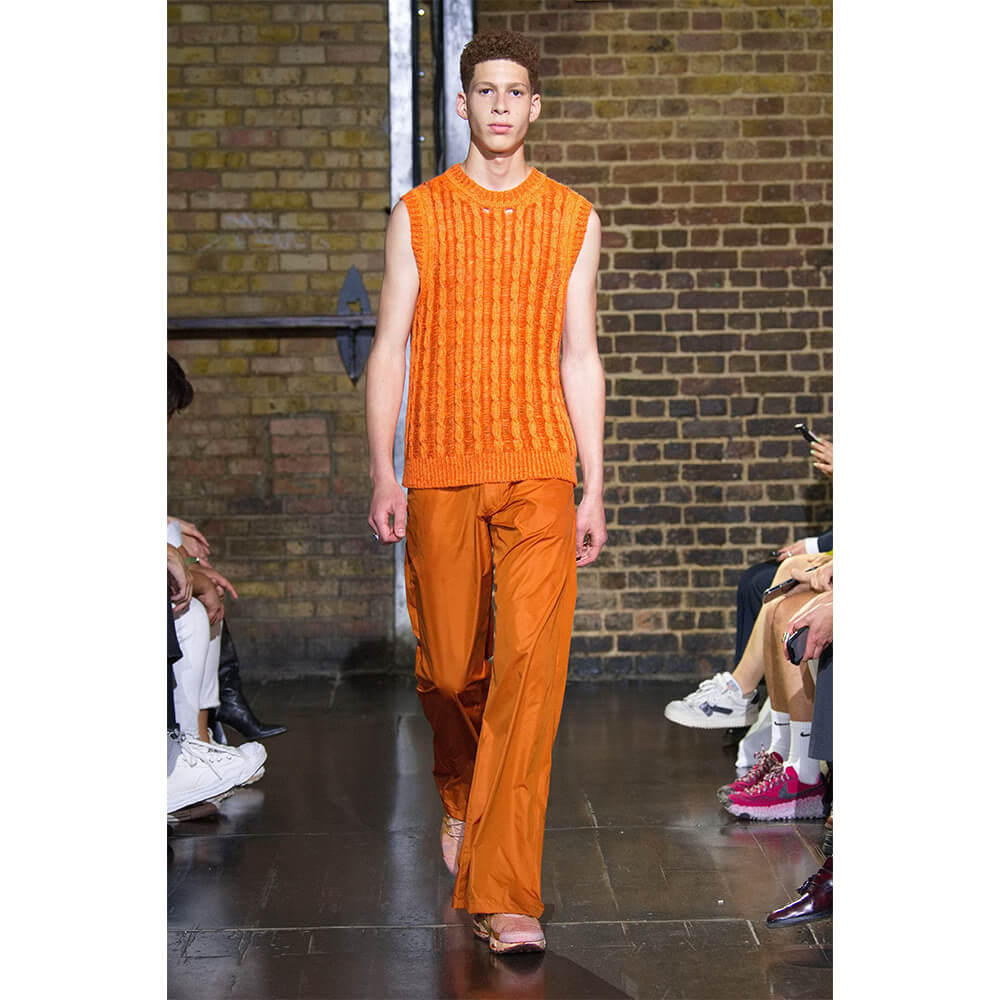 AGR is the sustainable, London-based label making sexy, technicolour-dream-knitwear – but it's not just knits. Despite its specialty elasticated designs, creative director and founder of AGR, Alicia Robinson, explained in a preview of the collection that working with alternative materials and merchandise categories is of the utmost value to the label. "It's really important to us to be a well-rounded brand," she said.
That's why for the brand's first-ever live-and-in-person catwalk, AGR flaunted more than just a milestone in its fruitful two-year lifespan. The show was a poignant celebration of the brand's journey from handmade knits for Notting Hill Carnival, to creating an exclusive capsule for Nike Town, to now debuting at London Fashion Week. 
Called Dripping in Colour, Robinson was able to speak boldly through hues for SS23, sending colour-coated models stomping down the catwalk like a gang of groovy late-night city kids-cum-beach party animals. Think recycled denim jogging suits, elastic-knit bodycon dresses, interlinked cutout leggings, screen-printed and tye-dye micro-mini skirts and knitted pointelle lycra tops – each and every garment crafted to evoke joy and promote body positivity. What's more, the vibrant prints cascading across the catwalk were inspired by Katharina Grosse's fabric installations as well as references to '90s sandblasted jeans, glistening swimwear and Sonia Rykiel's iconic stripes. 
As for the accessories? AGR partnered with London-based jewellers, Hatton Labs, on a line of fluorescent, too-cool-for-school, resin-dipped earrings and blinged-out rings. For the first time, AGR has also launched multi-coloured visors, monogram leather belts and handmade Italian handbags.
Coming to the fore, an array of glossy garms boasted an intricate technique called foiling. Layered over crochet, a blue-ish metallic dress and a lustrous amethyst trench coat closed out the show with a bang. And boy was it explosive.
Set inside the historic London nightclub, Fabric, the presentation also paid homage to Robinson's rise from working front of house at Vision nightclub to support her freelance endeavours while she developed her business on the side.  
But while the set and sonics highlighted hedonism, hope was the underlying message meant for AGR's fans. "We always get a lot of messages from people saying how our brand gives them hope, so I thought it'd be quite a cute thing to focus on this season," Robinson explained. 
Photography courtesy of AGR. 
The post AGR: Menswear SS23 appeared first on 10 Magazine.