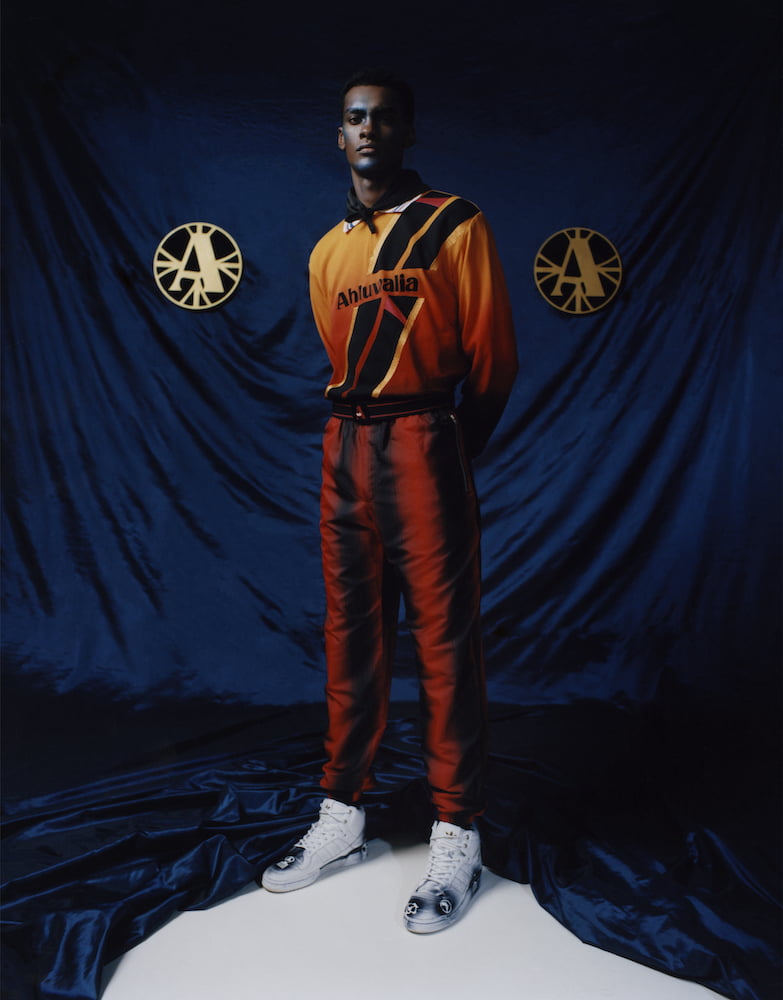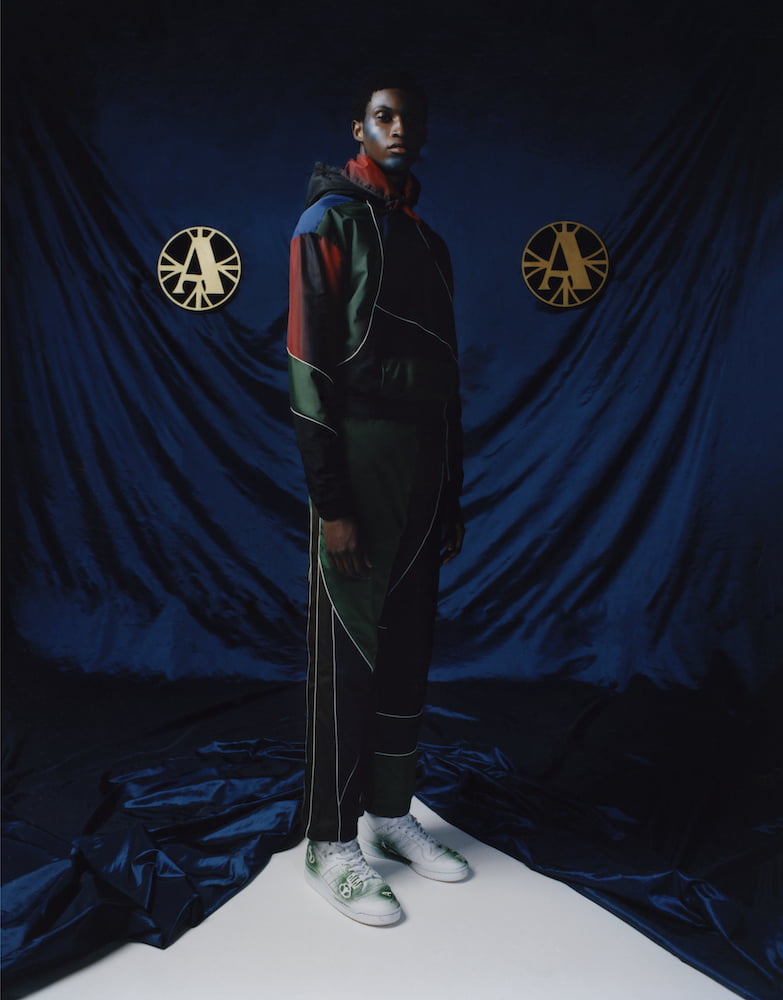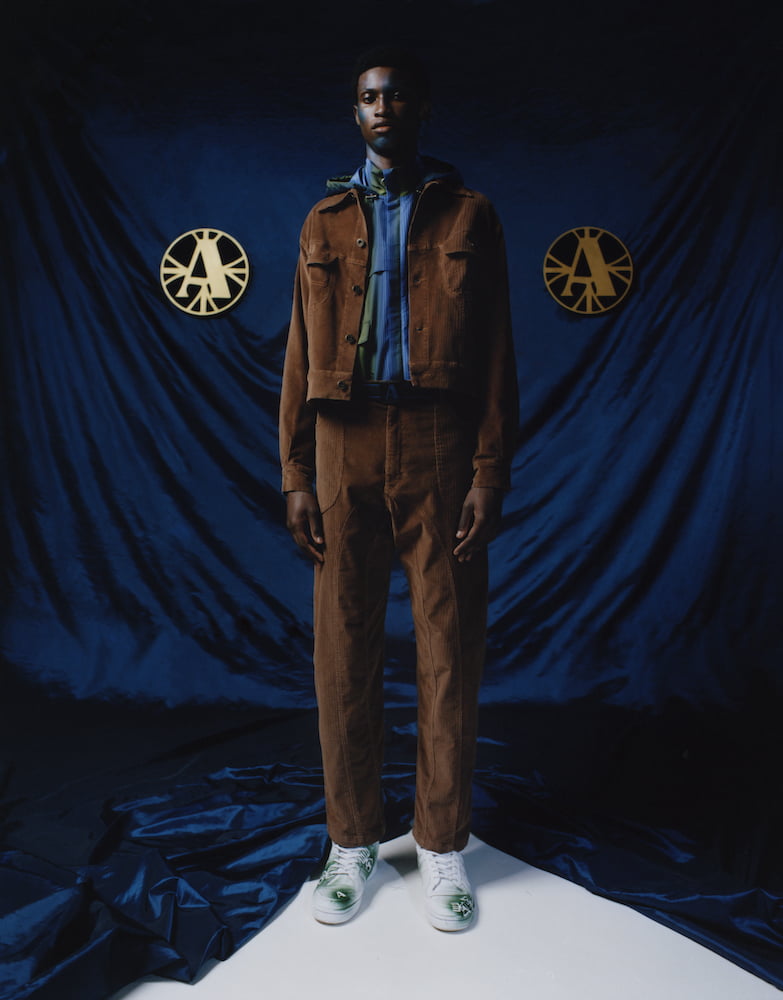 Priya Ahluwalia is a bit of a bookworm. Her closest group of friends swap titles amongst one another on a regular basis and a recommendation that cropped up about a year ago was Homegoing by Yaa Gyasi. The 2016 novel, set in the 1700s, follows two sisters who were separated at birth, with each chapter interchanging between the lives of both. Upon reading, Ahluwalia began thinking of migration, not only in the physical sense, but migration of the mind, too.
"I was thinking about how migration creates these melting pots of culture," the designer tells me over Zoom. She was drawn to one moment in the book centred on the Harlem Renaissance – the post-war resurgence of Black music, art and culture in New York through the early 1920s – which led her to study artists inspired by that very period, Kerry James Marshall and Jacob Lawrence included.
At a glance, these references mightn't be obvious, nor where they intended to be. Instead, a myriad of cross-cultural ideas are pieced together through Ahluwalia's upcycled designs, which this season included hybrid knits, beaded polos appliquéd with vintage sportswear and patchwork shirts made from bamboo silk and deadstock fabrics. Marshall's synonymous use of blue and green informs laser-printed denim and ombre prints – emblazoned across anoraks made from recycled water bottles – which intersect sublimely with Ahluwalia's signature reds and browns. This season also sees Ahluwalia produce her first reversible garment – a puffa which is bright on one side and muted on the next – as well as a compass graphic made of Afro combs which point to the four corners of the world; her brand's first emblem.
Syncretism is a label Ahluwalia likes to attach to her brand; an amalgamation of different cultural elements, spearheaded by her own Nigerian-Indian-British heritage. It can be seen in last year's Jalebi, a photobook that celebrated Southhall's Punjabi community, and again in Joy, the film the designer produced for the inaugural GucciFest, which explored the everyday beauty and strength of Black existence. Her current collection's film, titled Traces, was made with British filmmaker Stephen Isaac Wilson – capturing the spirit of brotherhood through synchronised choreography from Holly Blakey and a soundtrack by Cktrl.
Despite the pandemic's hardships, the past twelve months have marked a major step up for Ahluwalia's brand. And though she admits missing the physical fashion experience, film has allowed her to express new dialogues a fashion show simply couldn't achieve. Ahluwalia likes to think of herself as a multidisciplinary, not just a clothing designer. Her creativity is palpable. Her potential, limitless.
Photographs by Laurence Ellis. 
The post Ahluwalia: Menswear AW21 appeared first on 10 Magazine.