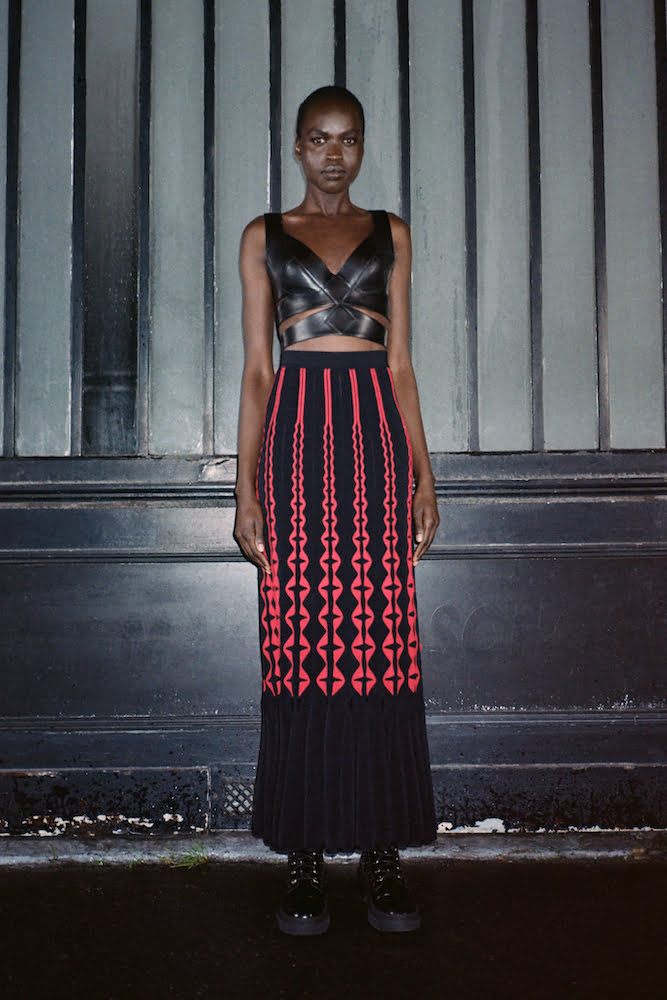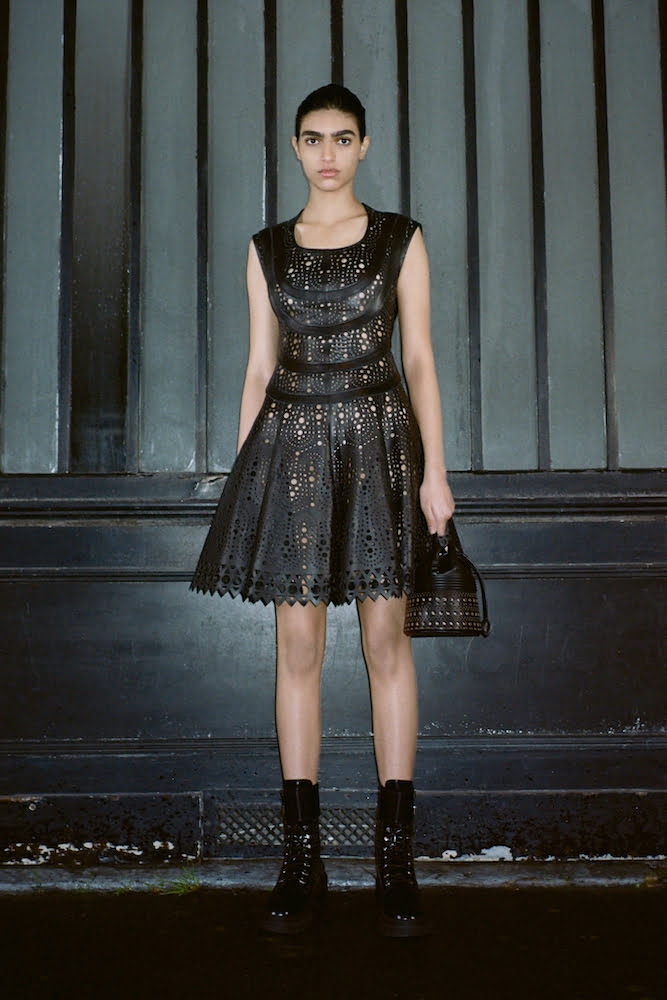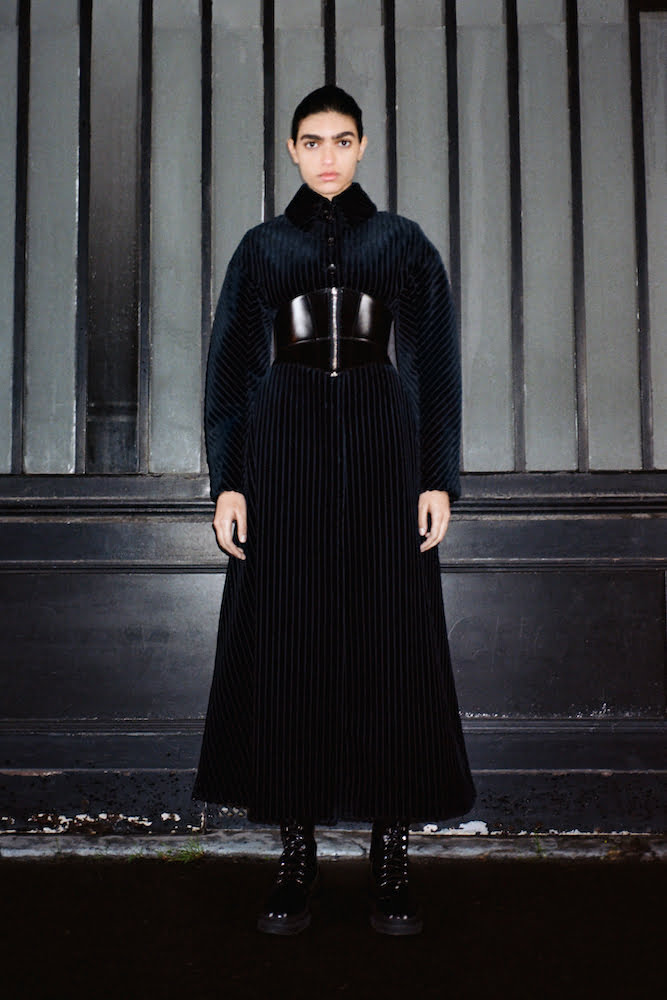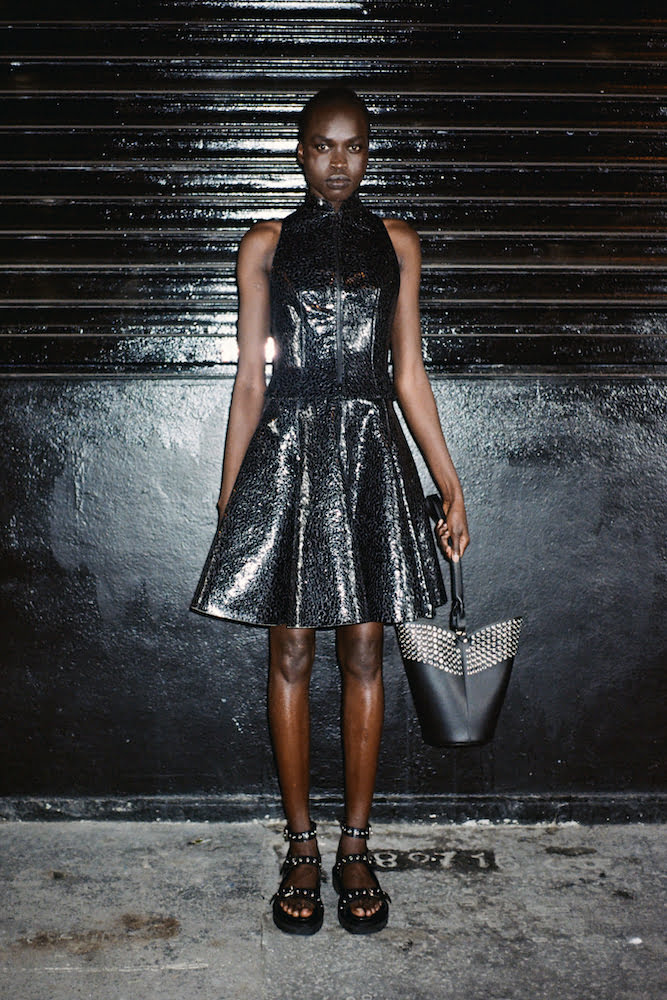 Strength and sensuality are the two opposing forces at the heart of the Alaïa brand. The designer brought them together to create a powerful aesthetic that endures. Each season, the studio team he built reinterpret his design language, under the watchful eye of Carla Sozzani who takes care of the Association Alaïa, the cultural foundation that preserves his legacy.
Two things always strike you about Alaïa – the timelessness of his work and the beauty of the craft that goes into making it. His is a true artisan house. The video released with the AW21 Editions collection (which re-issues iconic pieces from past collections) shows the Couture-level workmanship that goes into these clothes. We see an artisans hand place the spiralling zip around a black column dress and hand finish the leather openwork seams on a curvaceous coat.
These techniques are mirrored in the main AW21 collection, with engineered knits and intricate openwork detailing and that supreme mastery of silhouette all pushed to the fore. Some brands have shouty logos, Alaïa has laser-cut, openwork leather. New to the cannon are a fantastic selection of chunky boots and sandals and several openwork totes that speak to the grounded practicalities of today.
Photography by Pierre Ange. 
The post Alaïa: Ready-to-Wear AW21 appeared first on 10 Magazine.