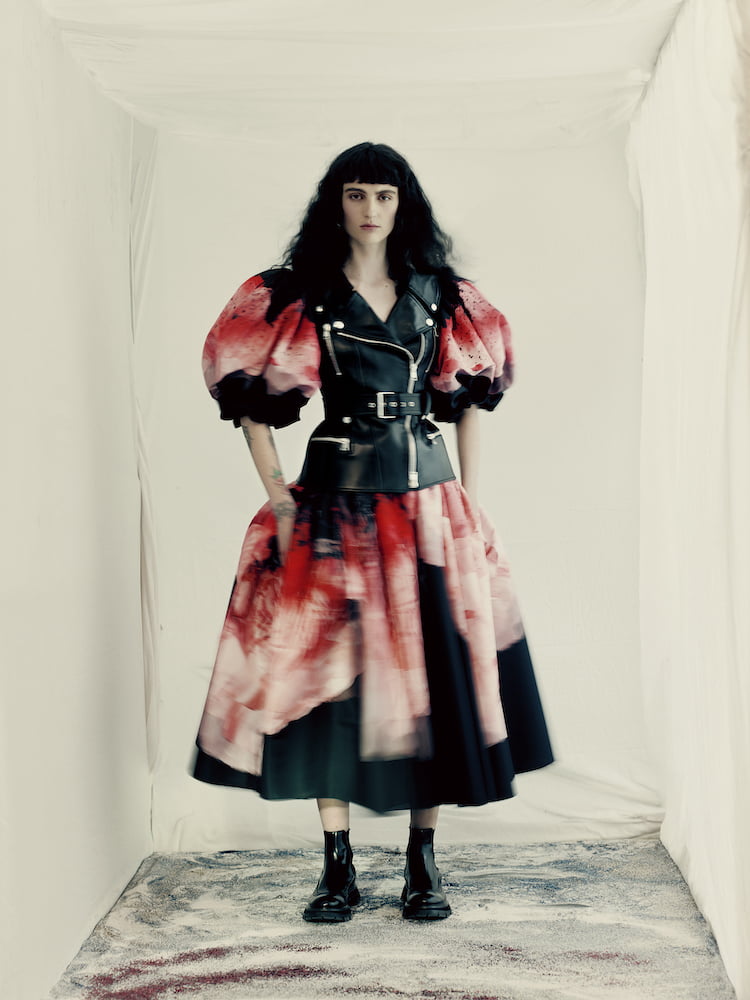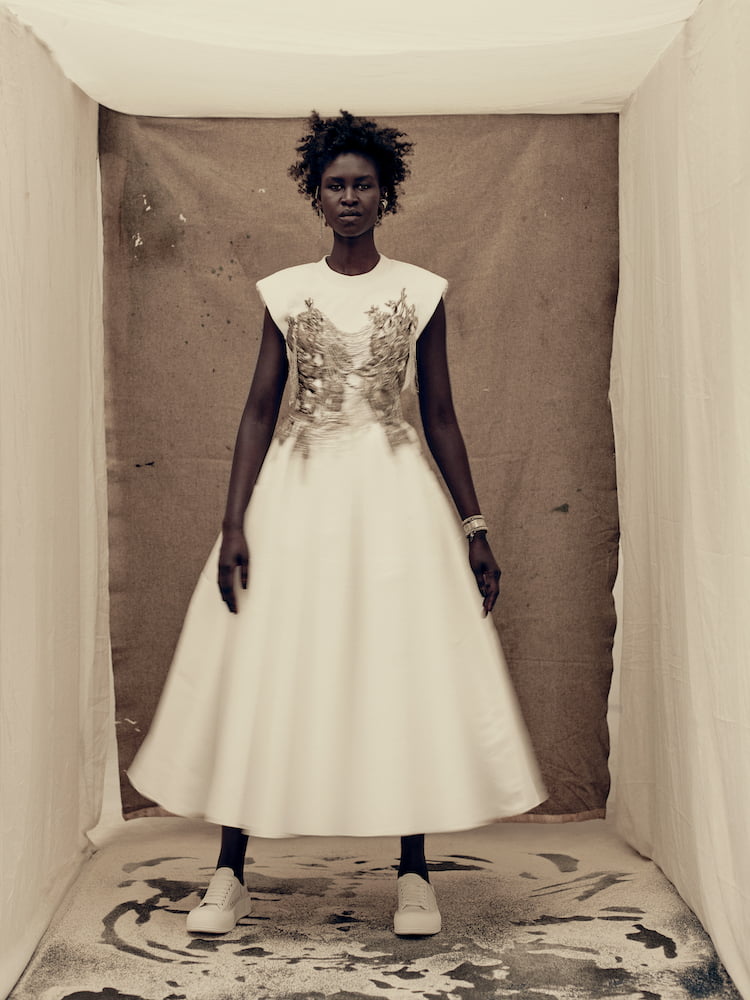 Exploring echoes from the past to enrich the future. That's the mantra of Sarah Burton's latest Alexander McQueen collection, captured through the emotive lens of renowned Italian photographer, Paolo Roversi. "More than ever, a sense of humanity, of the team working together with a single aim – to make something beautiful, something meaningful – feels both precious and important," writes the designer in her show notes. Through the pandemic, Burton and her team have pivoted, adapted, and most of all, conquered. Collectively, they've unified their vision for mens- and womenswear, worked with deadstock materials – which were over-printed, over-dyed and renewed – and filled the absence of the catwalk with tender fashion imagery and a muddy trip to the Thames.
A cross-seasonal narrative, surrounding upcyling, hybridisation, and a focus on the natural world, comes to the fore with this collection. "We looked at water, for its healing properties, and at anemones," writes Burton. She describes anemones as "the most ephemeral flowers", here drenching pretty frocks with exploded sleeves and hybrid biker jackets. Corseted leather dresses, sculpted blazers with MA1 bomber sleeves and t-shirts trailing with silver embroidery cement themselves as contemporary McQueen signatures, worn by models with tatted arms and short, choppy locks. "The women wearing the anemone dresses almost become like flowers," adds Burton. "Their embodiment, their character – but amplified, grounded, radiant and strong."
Photography by Paolo Roversi.
The post Alexander McQueen: Ready-to-wear AW21 appeared first on 10 Magazine.