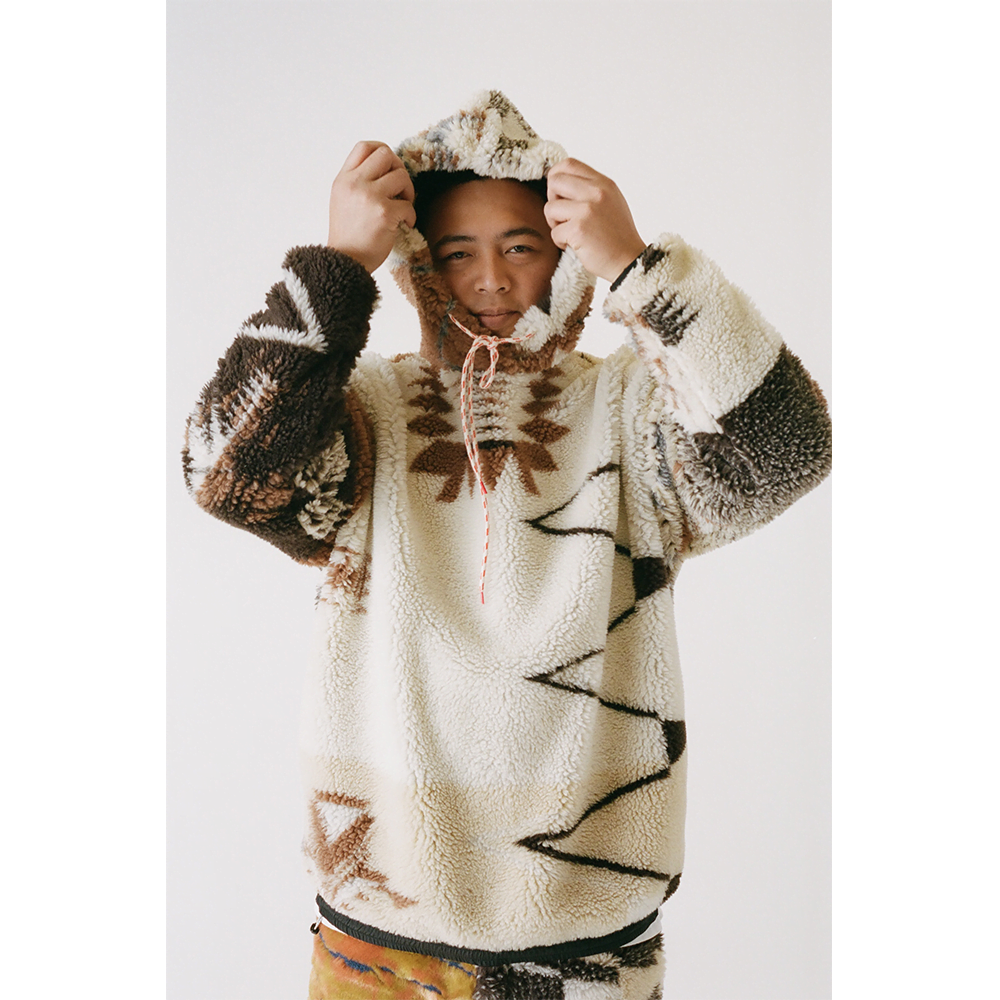 Fancy some new garms now everything's back open? Aries has your back. Unveiling its AW21 Satanic Panic collection earlier this week, this season's offering is filled with unexpected hybrids of technical and artisanal materials across a bold collection that evolves Aries' design language.
The label is known for its boldly detailed casual wear, created with an array of techniques and applications that give each Aries garment its own sense of character. Integral to classic Aries design, the Satanic Panic collection presents hand-touched details across padded outerwear, patchwork polar fleeces and classic denim which comes in unique tie-dye finishes in a variety of musky earth tones and rich dark emblems.
Nylon panels and track details are scattered across the pieces, working to combine technical fabrics with streetwear essentials. The collection explores mysticism across hand-painted graphics and emblems of fertility, snakes and runes across eye-catching patterns and fabrics.
Aries' streetwear-inspired approach is brought to faux fur jackets, matching denim sets, and nylon tracksuits. Of course, the brand's "No Problemo" emblem makes a return – splatting itself on everything from tie-dye sweat sets and t-shirts, to a neon green corset. The brand never leaves us begging for accessories, and this collection is no different, with the Kasper bag, a series of footy scarves and colourful beanies proving highlights. The collection also presents the brand's new Column jewellery featuring bangles and rings in silver and gold. Set your alarms, the collection hits the brand's webstore tomorrow morning.
Photography courtesy of Aries. Shop the brand's AW21 collection on July 29 on the Aries webstore and at select retailers worldwide.
The post Aries gets Artisanal with its AW21 Collection appeared first on 10 Magazine.