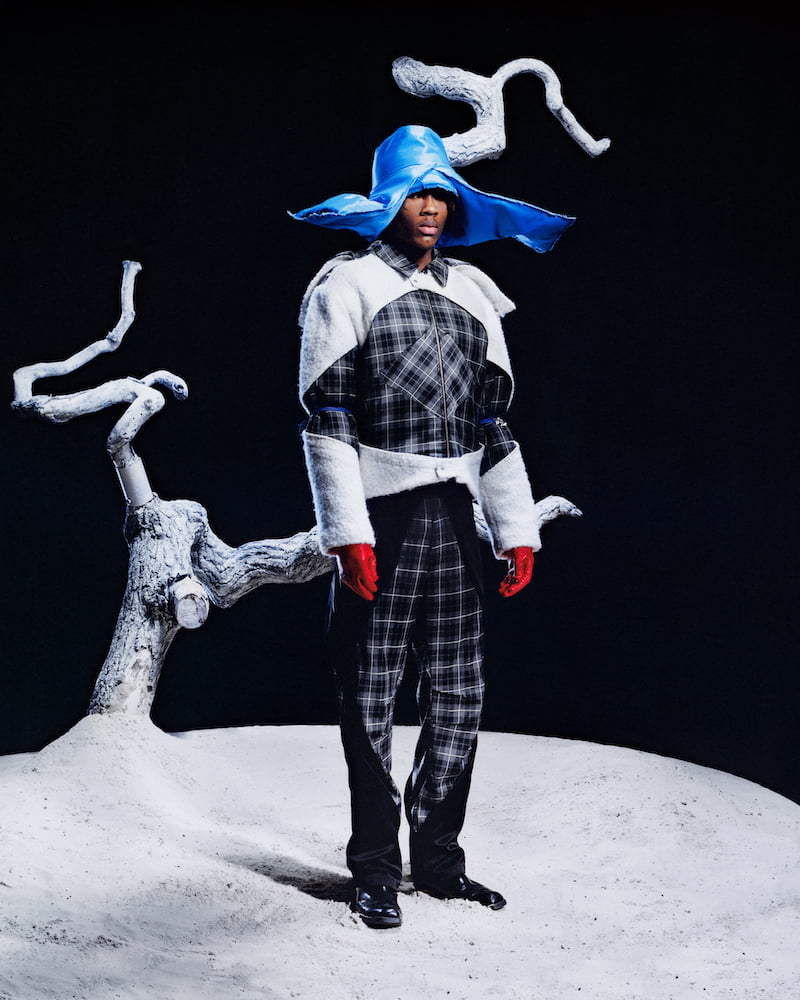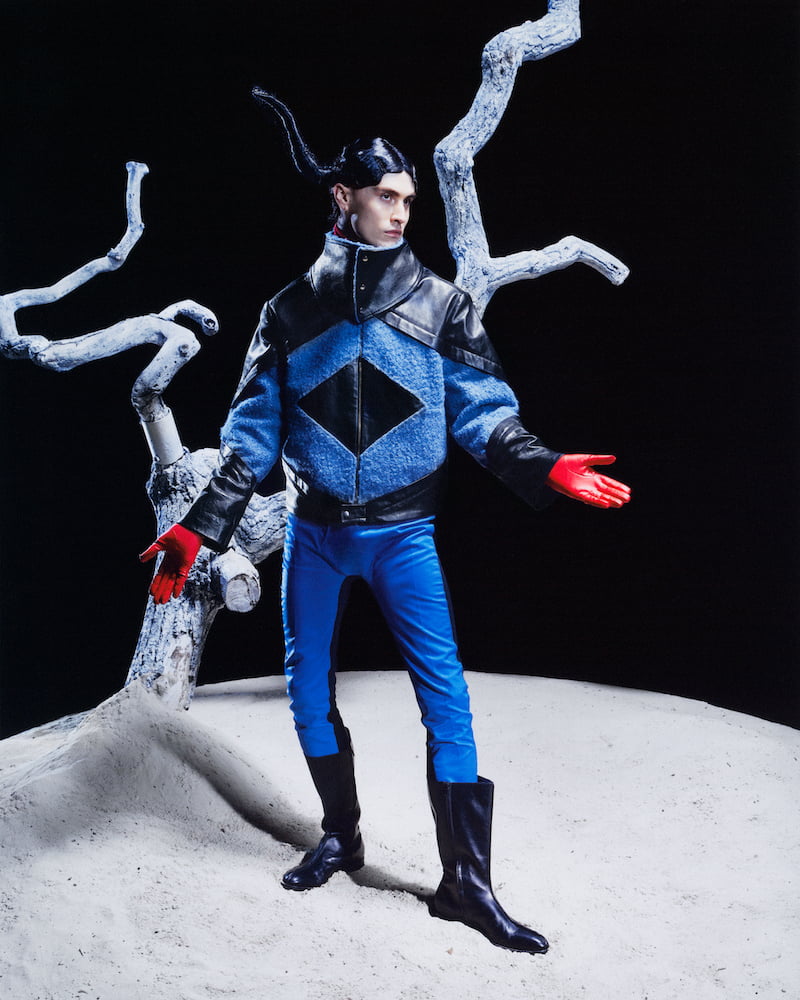 In some ways, you could say Antonio Vattev was born in the wrong generation. The Central Saint Martins grad is enamoured with the 1970s, and pays homage to the louche fashions of David Bowie and Mick Jagger in his collections. "I get inspired by the whole seventies lifestyle," he says over Zoom. "The musicians, the freedom, and the expression, during this time."
Still, his design ethos is firmly rooted in the now – with 50 per cent of his newest collection made sustainably, using leftover fabrics from previous seasons. AW21 sees Vattev channel how the seventies would've imagined space, sci-fi and the future into what today feels like a retro vision. Many of the pieces can be worn in various ways – whether it's diamond-shaped jackets with added collars that bring new dimension to the silhouettes, or reversible mohair knits which mean you have two jumpers for the price of one (wahey!). The Bulgarian designer also developed his own fabric this time around, a refurbished version of a striped material that appeared in his debut collection which had buyers swooning – now adorned with a flame graphic across trousers and slightly-swollen office shirts.
In the spirit of his musical influences, Vattev premiered the collection in his very own music video – soundtracked by avant-garde duo Faux Real, who make a cameo. They mosh in cornflower blue suits, sharp leather jackets and frayed denim twinsets, accompanied by Vattev's first go at womenswear (which includes a cracking floor-length dress worn under an argyle knitted vest). "I tried to build another world to escape what we're going through now," he says. With Boris Johnson announcing yesterday that life could possibly return to a sense of normality as early as June, maybe we'll reach this universe quicker than we thought?
Photography by Scandebergs. 
The post Av Vattev: Menswear AW21 appeared first on 10 Magazine.