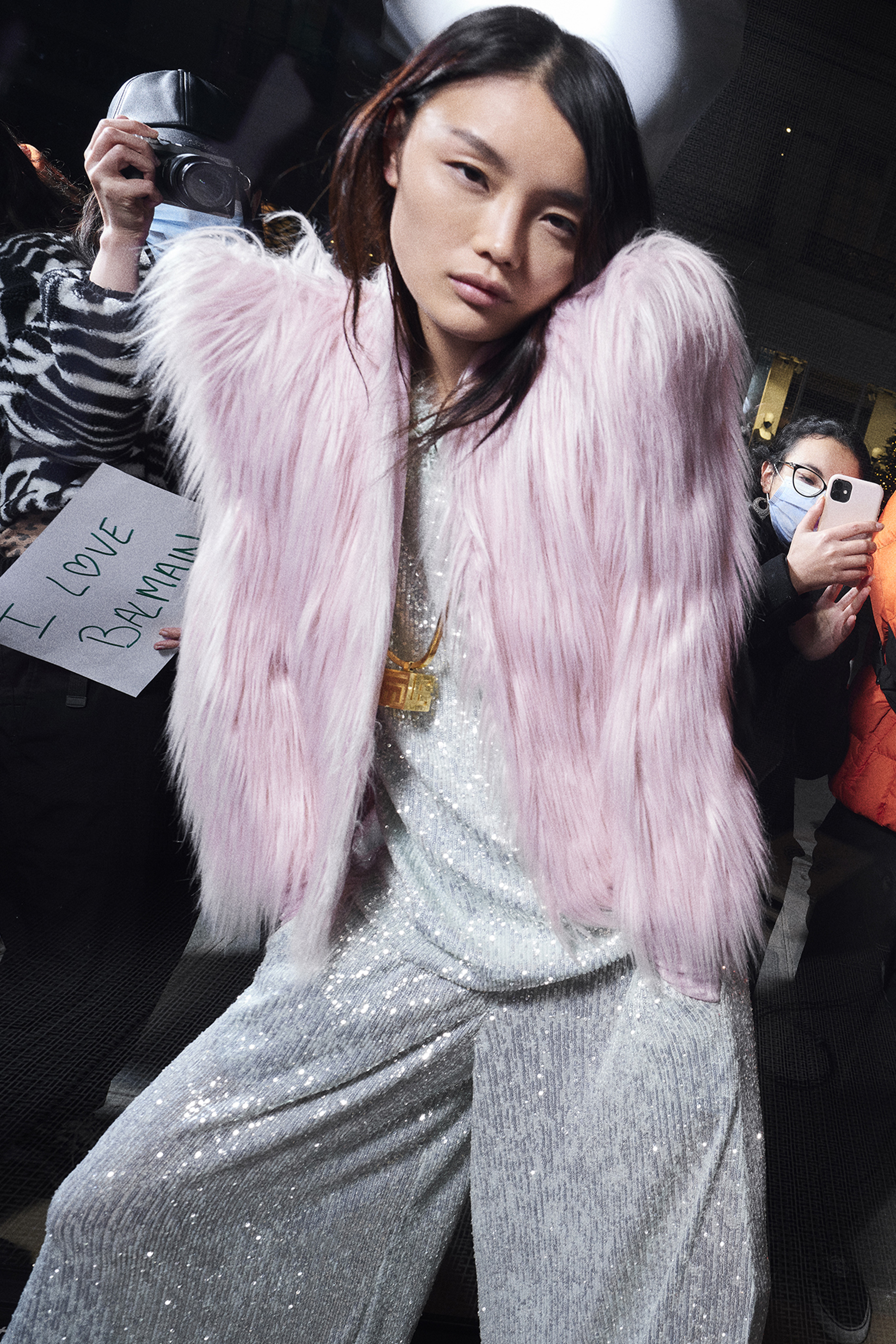 Olivier Rousteing is a man of many talents. After designing his Pre-fall collection, the creative multi-tasker then shot the campaign, in the windows of the Balmain flagship on Rue Saint Honore. Passers-by gawped through the glass as Rousteing and his models showed off his new collection and the live event was streamed over Balmain's various digital channels. Clever, strategic and modern: Rousteing is not one to waste an opportunity to create content.
After months of confinement and with vaccines on the way, Rousteing believes 2021 will be defined by a desire to take pleasure in "seeing and being seen." Goodbye, hoodies and sweatpants. Hello, pastel monogram pagoda jackets, chainmail party dresses and macro houndstooth. At only 35, Rousteing is one of the longest-serving creative directors in fashion. He celebrates a decade at Balmain next year and to celebrate, he dipped into his own archive. Casting his eye back to AW 2012, "when there was more happiness in fashion," he reinterpreted the lavish 'Faberge egg' embroidered party dresses which helped cement his reputation as the boy-king of good-time glamour. See you at the club.
Photography by Olivier Rousteing.
The post Balmain: Pre-fall 2021 appeared first on 10 Magazine.