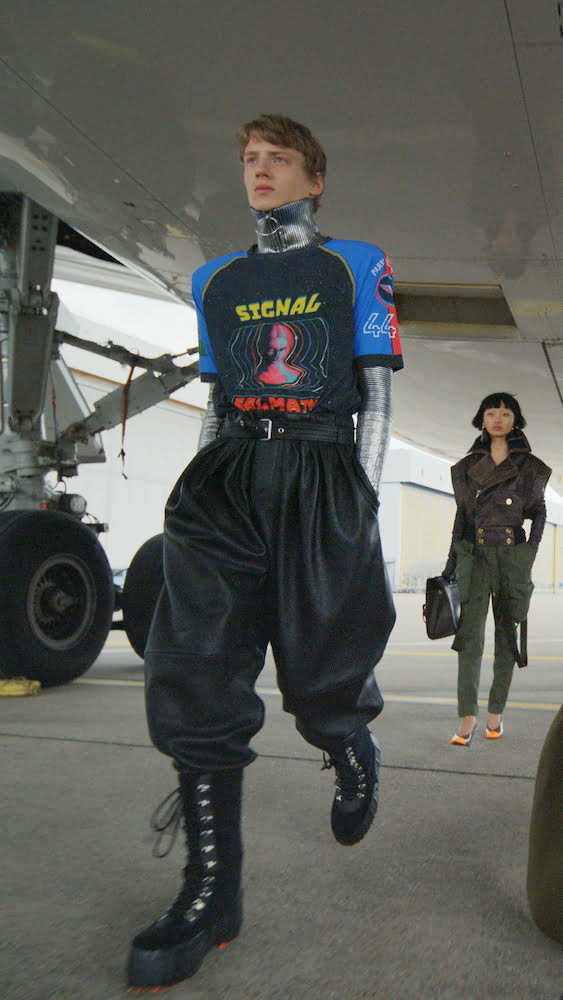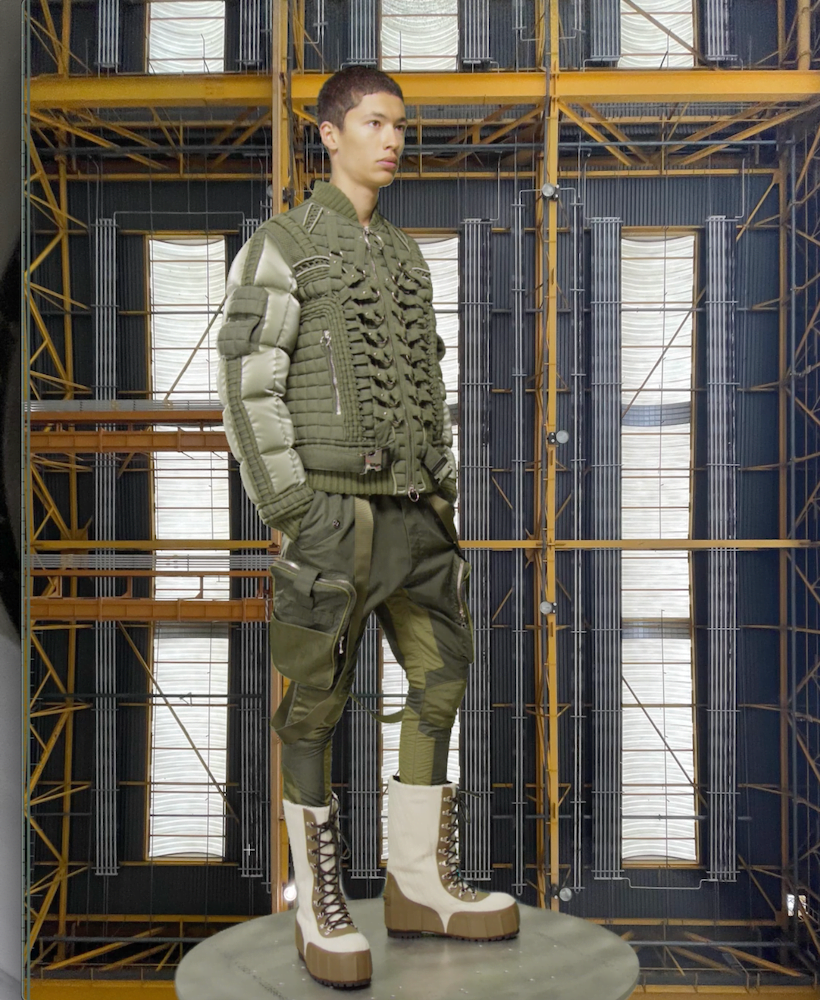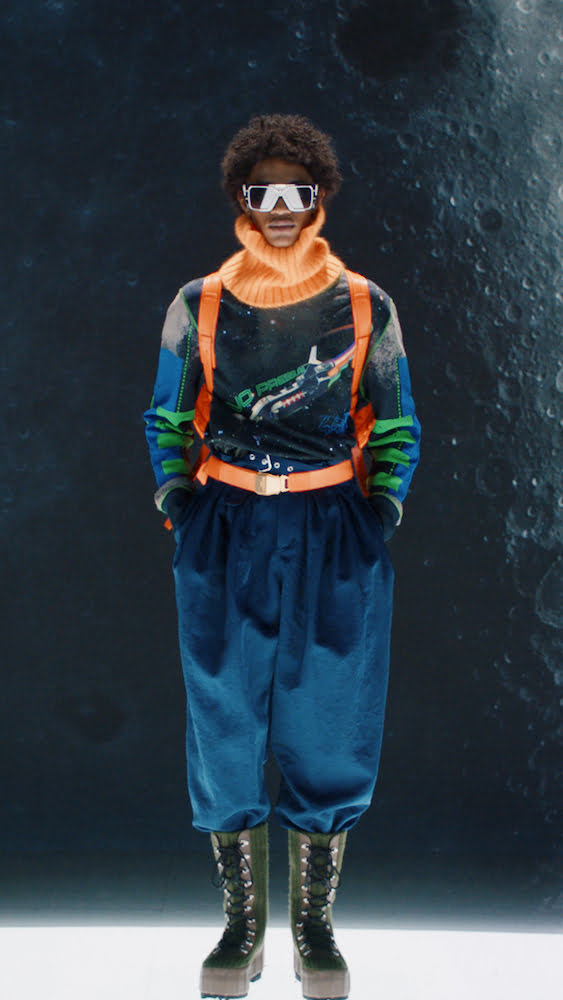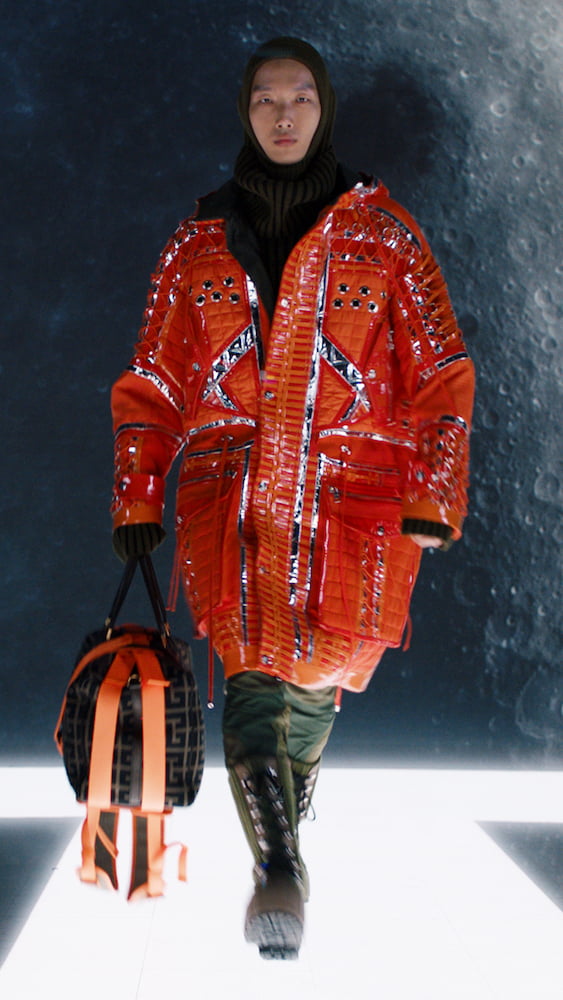 Olivier Rousteing has navigated these turbulent pandemic times with all the certainly of a seasoned pilot, combining digital savvy with innovative thinking and fashion hyperbole. This year he celebrated a decade at the storied French house, going from boy king, to fashion emperor.
"They used to call me the Balmain baby. Now Balmain is my baby," he said of his evolution at the house. So, it was fitting that Rousteing staged his co-ed AW21 show in a huge aircraft hangar using the French national carrier's grounded fleet as a backdrop. Talk about thinking big. His Balmain Army walked on the wings of jet planes. Working on the principle that you want what you can't have, his models wore clothes that lionised flight and exploration – something that none of us have been able to do much of for the past twelve months.
His big-shouldered, eighties-inflected silhouettes were swashbuckling and his looks were action-packed.  Everything from silver astronaut suits, to shearling aviator jackets, fighter pilot jumpsuits and captain's blazers were given a bright, Balmain make-over.  These, along with the oversized great coats and stomping boots, this blockbuster collection had a Marvel Universe heroic quality to it. There were witty elements too – a squishy pink handbag doubled as a neck pillow whilst another smooth leather totem came in the shape of a paper aeroplane.
Rousteing explained that he had been inspired by a round-the-world publicity trip taken in 1947 by the house's founder Pierre Balmain. He made the journey, via Australia to America, on the advice of his friend the writer Gertrude Stein, who urged him to see himself as an ambassador for French chic, as the country rebuilt its fashion industry after WWII. Post-pandemic, high-flying Rousteing is also looking to the future and banking on pent-up demand for fun, travel and adventure.
Photography courtesy of Balmain.
The post Balmain: Ready-to-wear AW21 appeared first on 10 Magazine.