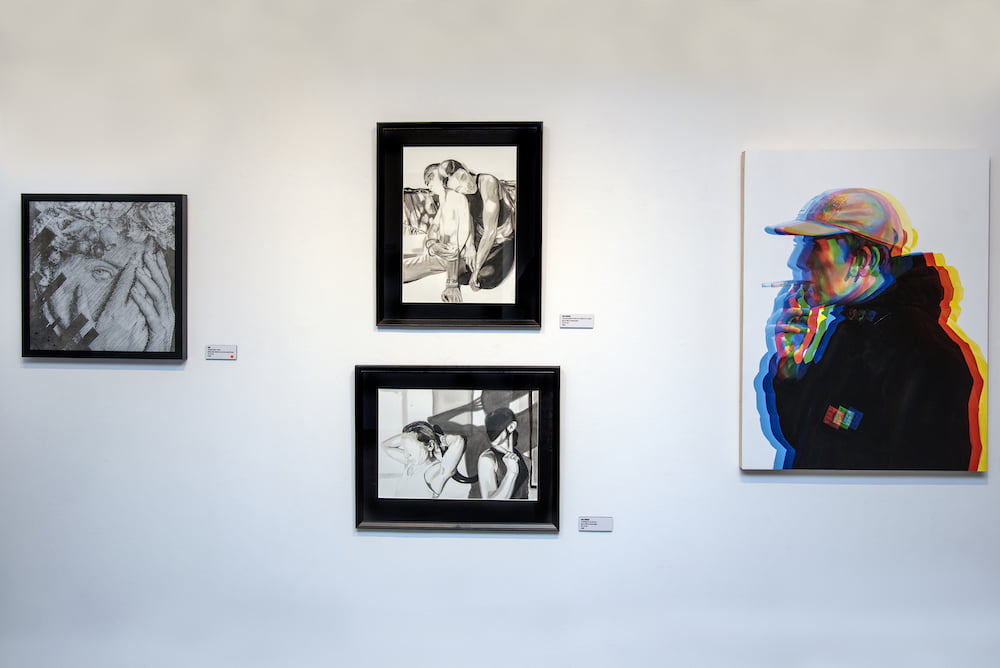 Birthed from an underground basement in Dalston six years ago, BSMT Gallery has had a journey that is far from ordinary. From a small underground space to a large light-filled gallery in the heart of East London, BSMT has become one of London's most respected urban art galleries. Often featuring an innovative roaster of the world's most exciting artists, the gallery now presents its Statement of Intent exhibition, highlighting 11 creatives from around the world and bringing together a new wave of artists. The line-up includes Aches Dub, Dilk, Snik, Tony Star, KMG and more.
Gallery owners Lara Fiorentino and Greg Key have joined forces with internationally acclaimed street art duo Snik to curate a unique exhibition that introduces London to a new set of exciting artists featuring works full of bold abstraction, figurative and illustrative work and clean concepts. "We chose to collaborate with Snik because what we do really resonated with them and they liked the fact that we were okay with taking chances and we are a bit edgy. Together, we wanted to curate a show involving artists that we felt were innovative to new heights. It resonated with how we feel about our space as a gallery," say the founders of BSMT. "We do our own shows, we represent men and women and we are trying to bridge the gap between showing UK-based artists and international artists."
Combining hand-cut, multi-layered stencils with ethereal portraits, Snik is made up of artists that work together to create breathtaking artwork showcased on an international scale. Nick Ellis founded Snik in 2003 and Laura Perrett joined in 2012, together they have co-curated Statement of Intent as a result of their lifetime passion for street art. "All of the artists in this show are people that we have met through street art. We all just love what we do, you become a family," mention the duo. "BSMT is a gallery that gives opportunities and loves what they do. They are one of the most progressive up-and-coming galleries in London and this is why we are here now."
Photography courtesy of Street Art Atlas. 'Statement of Intent' is open until October 31 at BSMT Gallery.
The post BSMT Gallery's 'Statement of Intent' Exhibition Celebrates Street Art From Around the Globe appeared first on 10 Magazine.