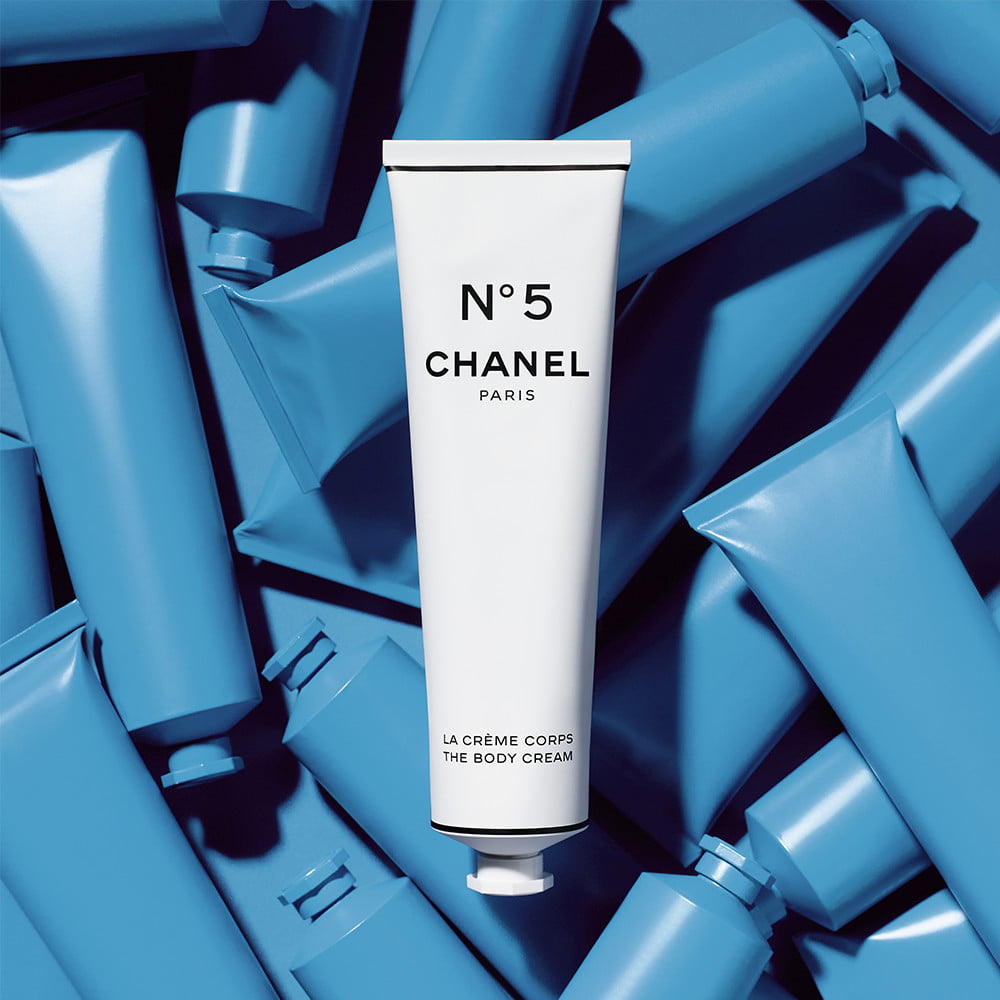 One hundred years ago, Chanel No.5 entered the world with no clue it would stay around to see a letter from the Queen. But a century and a letter later, Chanel No.5 is still standing strong and ready to tease you with its newest adventure: Chanel Factory 5.
The Chanel Beauty collection has seventeen limited-edition products to pick your winner from, each inspired by everyday objects. We're talking shower gel in a paint bucket, body oil in a burette, and body lotion that you may mistake for a Chanel-branded Capri-Sun. We don't advise you take a sip of this one, but don't worry, each product comes packed with an instruction manual, so that you can avoid anything of the sort.
"By taking popular consumer items out of their context and dressing them up in the aesthetics of N°5, we return to Chanel's first creative gesture: that of transforming a functional object into a desirable luxury item," writes the brand in a press release. "That's what Chanel Factory 5 is all about: offering the experience of luxury in everyday life."
Explore the collection here.
The post Chanel No.5 Becomes a Seventeen-Piece Beauty Collection appeared first on 10 Magazine.