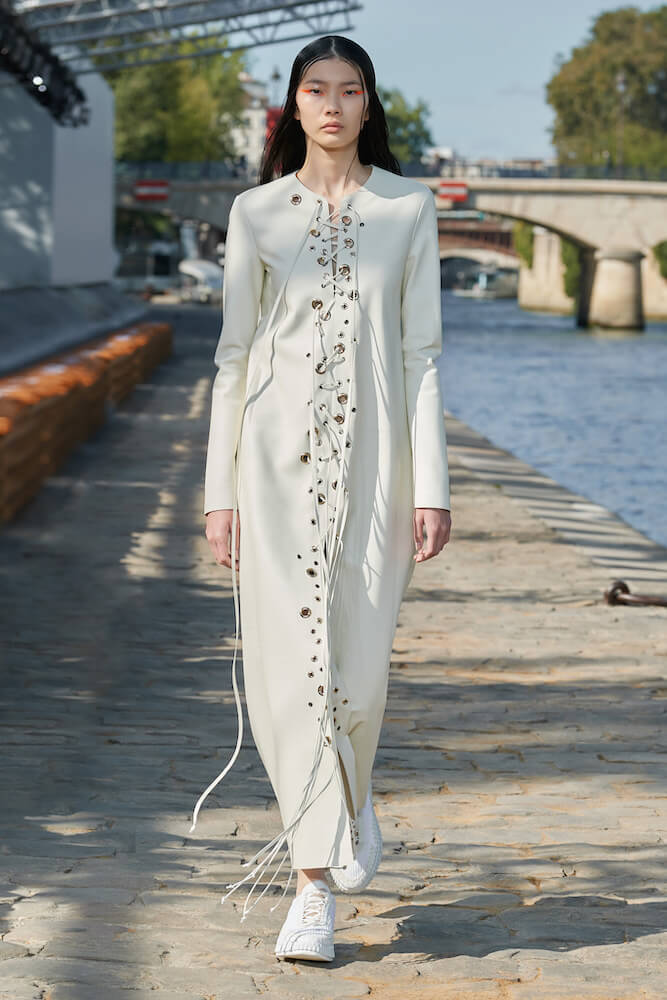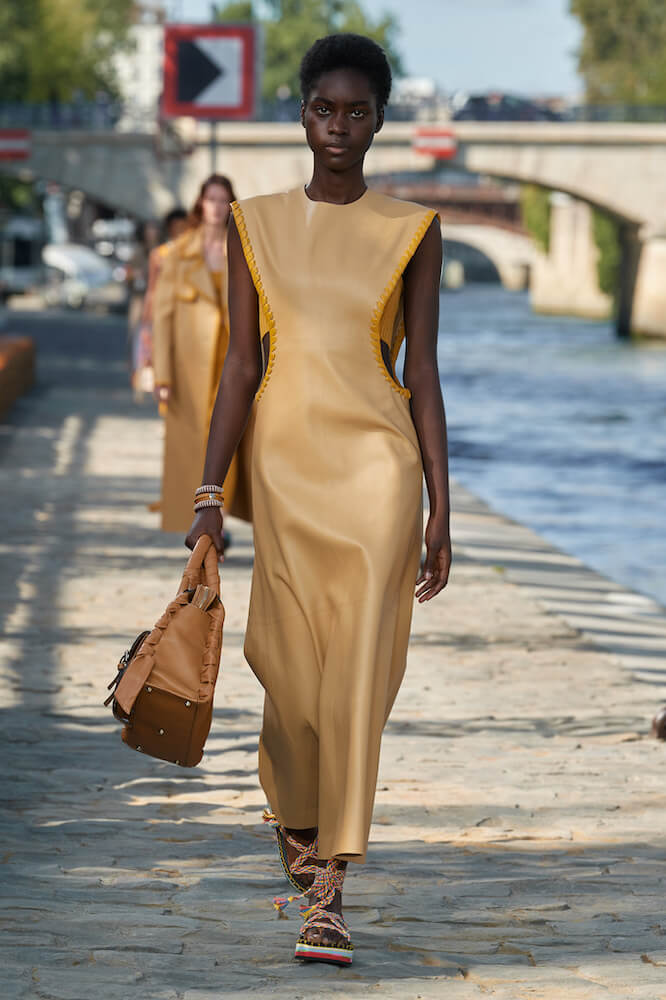 There's something so appealing about the Chloé girl, maybe it's because of her preference for natural fabrics and crafty details, or perhaps it's the way she wafts through the world in her feminine, boho finery. With an SS22 collection brimming with linen suiting, flowing dresses and rustic patchwork pieces, Gabriela Hearst is faithful to the Chloé optics and that free-spirited Chloé girl, but she adds a whole new layer of meaning to the brand with her commitment to sustainability and ethical sourcing.
Artisans are at the heart of her strategy and with this collection she's launched a new "Chloé Craft" concept, marked with a spiral label, which identifies the pieces that are hand-made. Hearst has used numerous international NGO's and craft collectives to fashion many pieces. It's her way of resisting the mechanisation of luxury and its inherent wastefulness and exploitation. Her chosen techniques cannot be mimicked by machinery. You see it in the fluttering dresses made of knotted ribbons of leftover fabrics from seasons past, the hand-crocheted scalloped dresses, the whip-stitched edges all done by hand and the macrame and seashell necklaces.
Every piece tells a story. Basket bags are labelled with the name of the Kenyan craftsperson who made them, whilst sandals made from recycled flip flops salvaged from the sea are made by the Kenyan Ocean Sole organisation. "It's all about love," said Hearst.
Photography courtesy of Chloé.
The post Chloé: Ready-To-Wear SS22 appeared first on 10 Magazine.