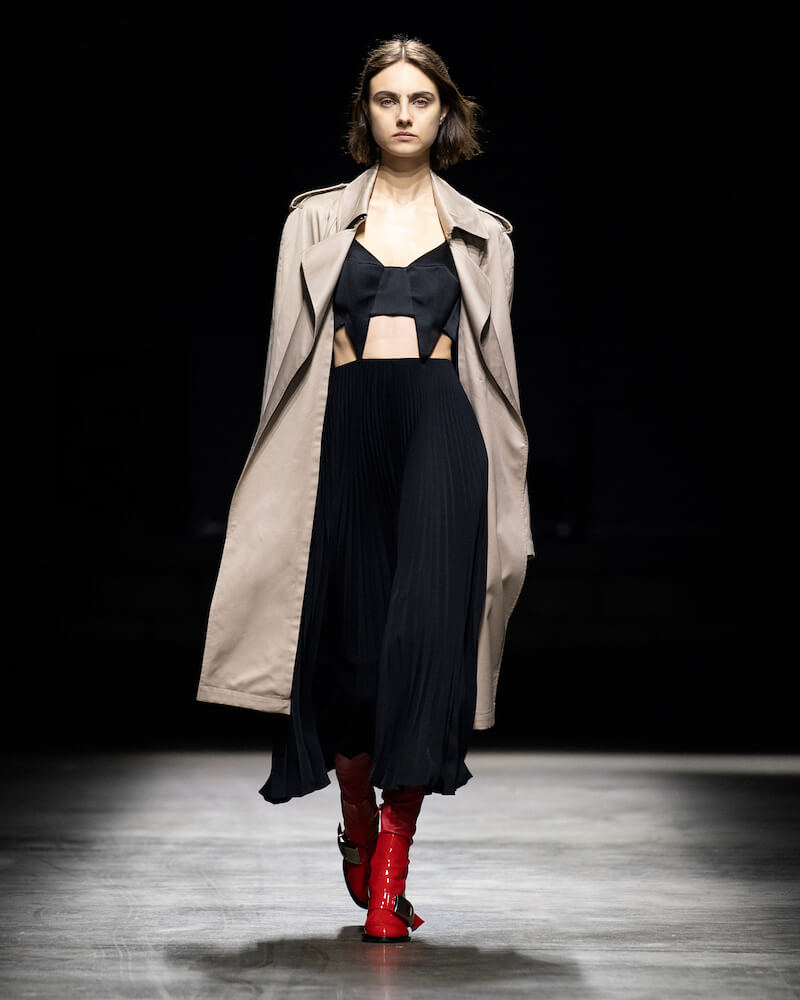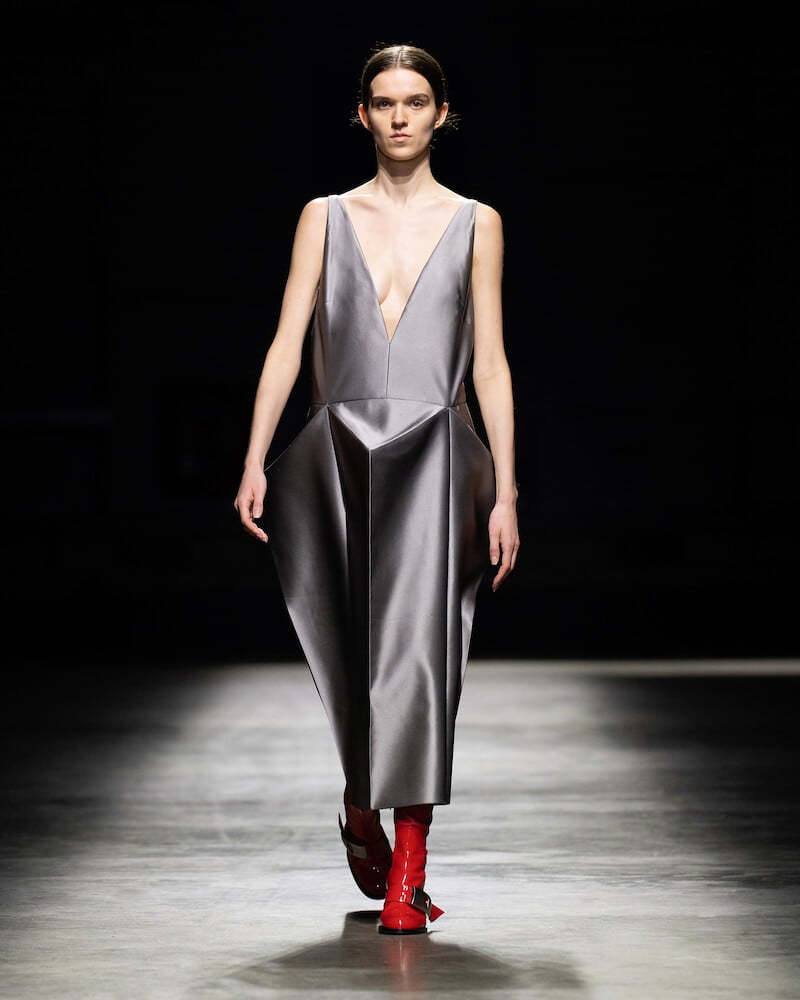 Everyone loves a comeback, especially if it's that of Mr Christopher Kane. After scaling back on his ready-to-wear business through the pandemic, pivoting his focus on his flourishing More Joy merch line, the London Fashion Week favourite presents his first full RTW collection since the pandemic began.
The collection, which was debuted via audience-less catwalk film premiered on the brand's Instagram, saw Kane bridge a series of opposites. "Conservative yet Playful, Subversive but Sensual, Hard against Soft, Sinister versus Innocent; and always a balance between Masculine and Feminine," as written in the show notes.
Kane pulled his beloved Brats characters he's been painting and dousing in glitter throughout the pandemic and plastered them across swollen T-shirts and hoodies, worn alongside shiny frocks with metal hardware and woollen car coats with fetish-y clown collars in wipe-clean faux patent leather. The designer had Hollywood bombshell, Jayne Mansfield, in mind when it came to extenuating the bust across a series of going out dresses, which came cusped and pointed. "I loved working with a more minimalist approach for spring-summer 22. I felt the need for clean structures and volume. It felt right for now," wrote the designer. "My intention is always to make women feel confident, safe and sensual when they wear Christopher Kane."
And they'll be able to feel all those things, and then some, rather soon, actually, as the collection's first drop is coming later this month. The reign of Kane is back in session.
Photography courtesy of Christopher Kane.
The post Christopher Kane: Ready-To-Wear SS22 appeared first on 10 Magazine.