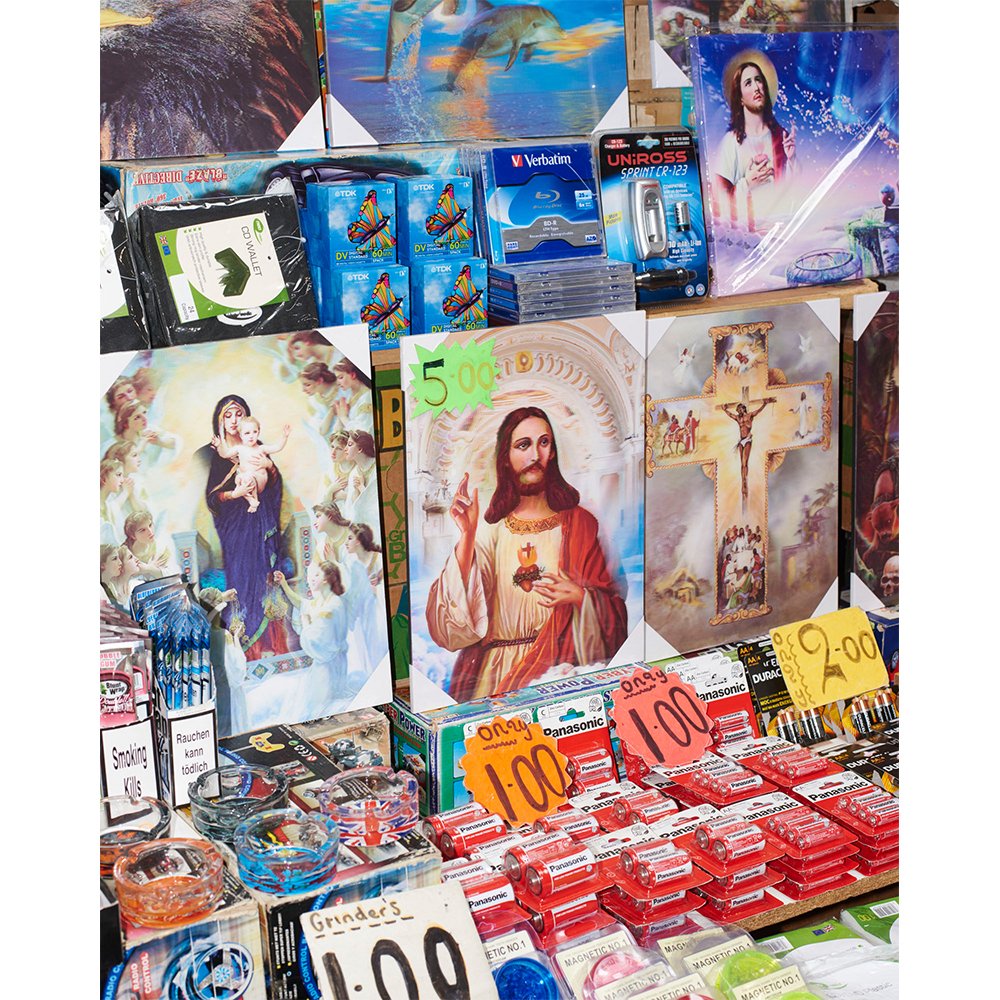 Looking for some new material to spruce up your coffee table? Queue A Tale of One City, the new book by German-born photographer and 10 Magazine contributor, Daniel Stier, which explores the shocking polarities of inner-city life.
With a title roughly based on Charles Dickens' famous novel, A Tale of Two Cities, this bittersweet narrative explores the visual chaos of everyday life. It's an inquisitive picture story portraying big-city life and the polarising disparities between the rich and the poor, excess and deprivation – the meeting of opposites.
Inside, relish in 104 pages packed with provocative imagery documenting the detached observations of the flâneur – the candid observer of the city. Two accompanying essays by David Campany and Marvin Heiferman provide imperative insight into the city in question.
In response to capitalist conducts, the highly saturated photographs comment on our consumption habits which provide purpose or meaning to our lives. In the city, Stier examines an accumulation of lucrative goods from the metabolic system of buying and selling that we appertain to almost intrinsically. The book demands that we, as city dwellers or simply spectators, must recognise our own complicity in being part of this societal structure. Be ready to indulge in kaleidoscopic flowers, sanguine meat, and occasional Jesus paraphernalia in the excessive, candy-coloured photographs that stretch across the scintillating pages of A Tale of One City.
You can purchase Daniel Stier's 'A Tale of One City' here.
The post Daniel Stier's New Book Tells the 'Tale of One City' appeared first on 10 Magazine.