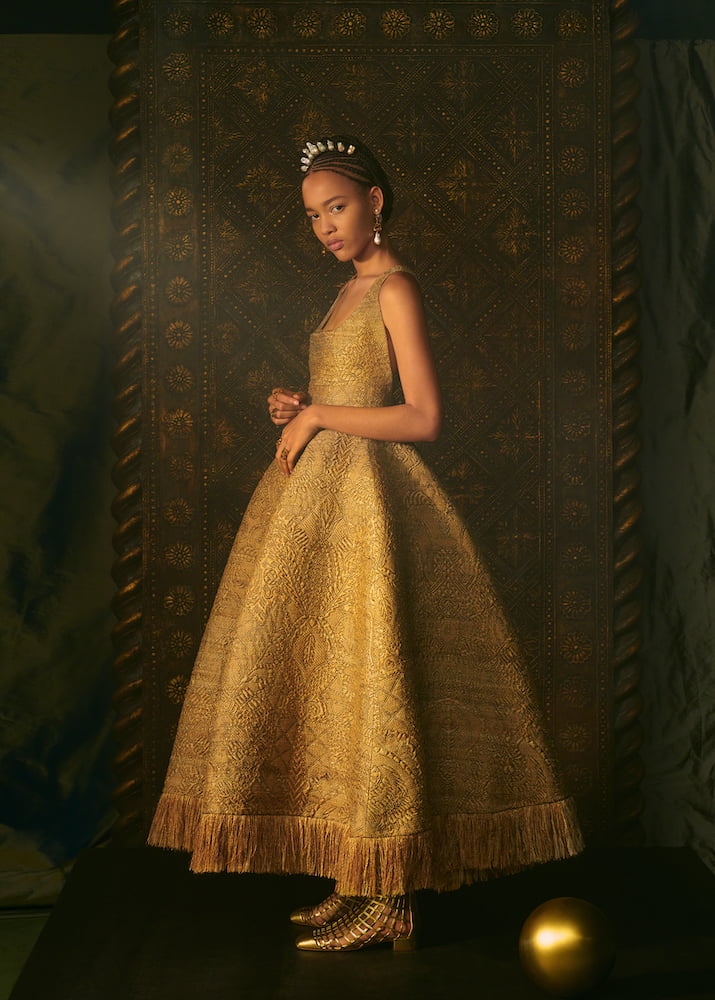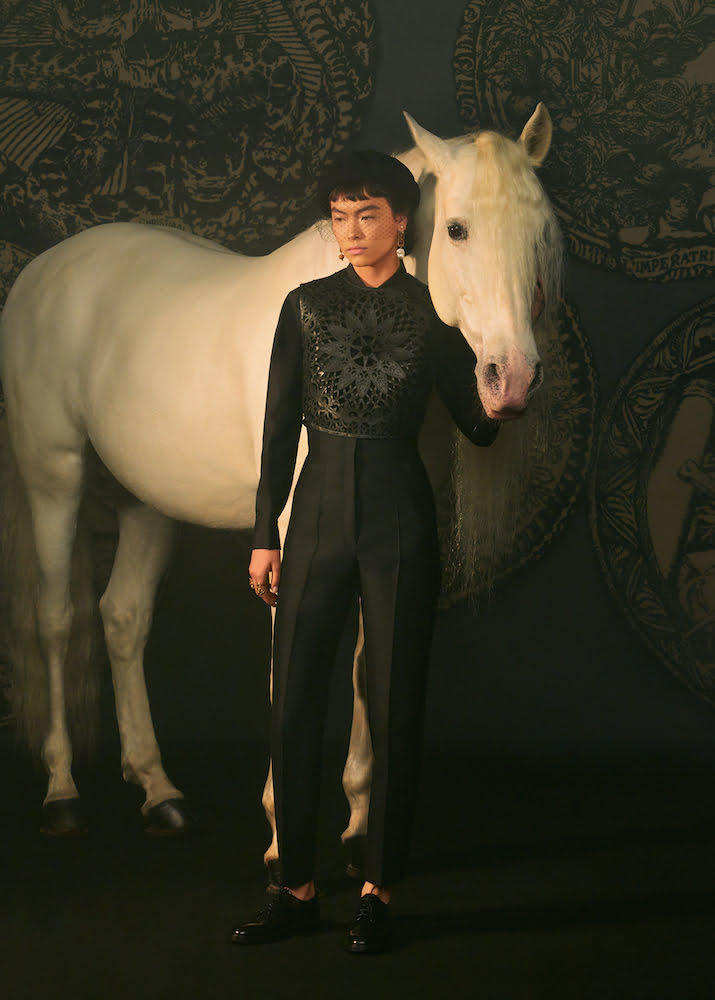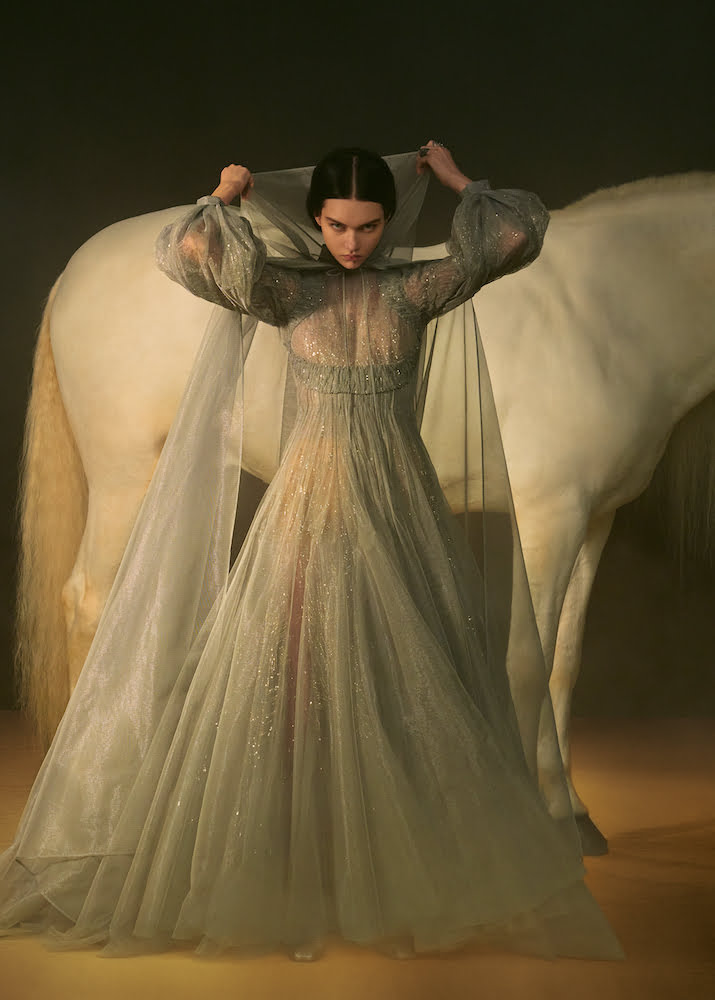 Mr Dior was notoriously superstitious. As a young boy, a clairvoyant told him he would succeed though women and would go from being penniless to amassing a huge fortune. How right she was. Later, whenever he had a big decision to make, Dior would consult Madame Delahaye, who advised the ladies of the 16th arrondissement on mystic matters. Mr Dior's interest in superstition was the starting point for Maria Grazia Chiuri, who brought a set of gloriously costumed tarot cards to life.
In lieu of a catwalk show, she unveiled the SS21 Couture collection in a fantasy film directed by Italian filmmaker Matteo Garrone. In Le Château du Tarot, actress, Agnese Claisse, visits a clairvoyant seeking answer to the question "Who am I?" and is sent on a tarot-inspired quest to find herself.

Appliqué of hand-painted organza enhanced with silk embroidery. 800 hours of work, by five people.
Along the way, she encounters the many characters of the tarot all divinely dressed by the Dior atelier. Hours of hand pleating went into creating the diaphanous chiffon worn by Justice. The Devil sports a horned headdress and a golden, whisp of a dress with matching couture wings. Temperance wears a gown draped from a single piece of devoré velvet adorned with hand-painted flowers. The Magician's floor-length cape is embroidered with hundreds of iridescent feathers whilst the gleaming gold and burgundy jacquard of The High Priestess's robe is one of the most heavily crafted pieces in the collection.
For Chiuri, Couture pushes the limits of craftsmanship and represents pure escapism. It's a dream come true. A fairy tale thread of medieval romance runs through the collection, from the high-waisted silhouettes to the allegorical accessories and many uses of gold cloth, but the film ends with a modern twist. Our protagonist must fall in love with herself in order to find happiness. The oracle has spoken.
Photography by Elina Kechicheva.
The post Dior: Couture SS21 appeared first on 10 Magazine.