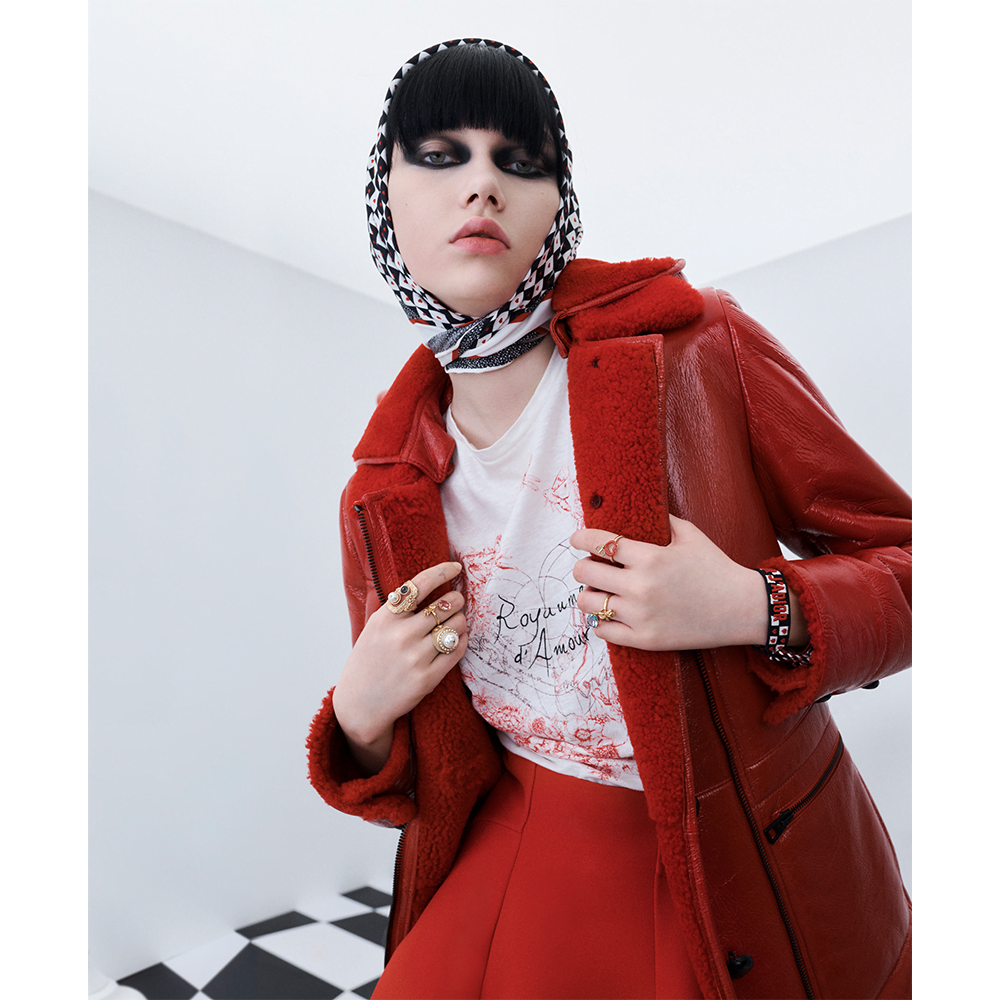 Dior is casting a spell – prepared to be enchanted? The house is giving out invitations to a magic escape with its latest capsule collection DiorAmour. Designed by Dior's creative director Maria Grazia Chiuri, she invites you to play a game of chess and escape into a new world with this fairytale-inspired collection. 
The capsule comes a week after the house celebrated the return of its first physical couture show in over 18 months, which paid homage to the resurgence of the elegant craft in our new pandemic universe. Its latest capsule collection is a tribute to tender sentiments and the art of giving with Dior's red and white D-Royaume d'Amour motif adorning classic house designs including Dior Addict sneakers and the Dior Book Tote.
The Lady Dior bag, alongside phone cases and cardholders are paired with Dior's Caro bags which are modified with heart-shaped cannage lambskin as a reflection of innovative savoir-faire. Finishing off the capsule with a variety of heart-infused checkered jackets, sweaters, t-shirts, silk scarves, and footwear, this collection will have you transformed into the most fashionable queen of hearts, or The Queen's Gambit – ready to play?
Shop the collection in Dior boutiques and online here.
The post Dior Invites You to Play with the Chess-Inspired DiorAmour Capsule Collection appeared first on 10 Magazine.