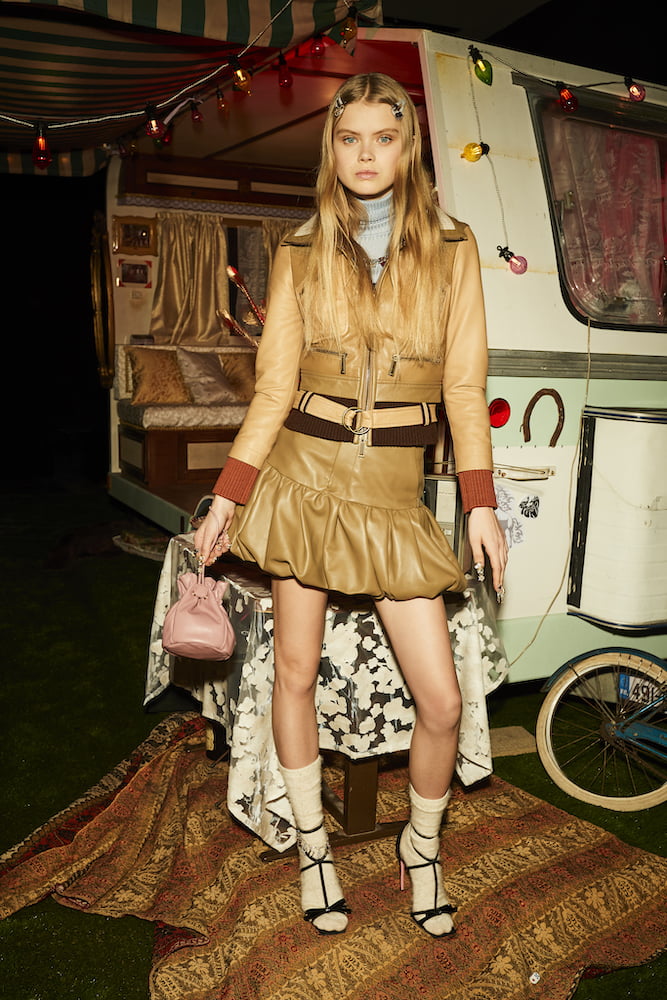 Do you remember what being carefree felt like? DSquared2 do. Some brands are made for life's celebratory moments and DSquared2 has the feel-good factor stitched into its DNA. These clothes celebrate good times and sexiness and coming together and partying. It may sound frivolous but it's not.
The optimism of DSquared2 founders, Dean and Dan Caten, is hard-won. They triumphed over a difficult childhood to become major fashion players and know that the freedom to play is a privilege to be fought for and carefully guarded. The pandemic, which curtailed so many of our freedoms proved that we should never take it for granted. Looking forward to AW21, the pair are in a playful, celebratory mood. The mini-movie for their co-ed collection, envisages a time when we can all hang-out again and be a little bit silly. They called for "a collective rite of liberation," and advised us to dress appropriately: with "joyous excess."
For women, the shimmy factor was high. Even practical things like denim got a party make-over. Jeans, oversized hoodies and lumberjack shirt were covered with dangling diamante strands that were made for dancing. Tracksuits were worn with tiaras and sequin skirts paired with heavy knits. Tiaras featured for the men too as did, colourful, oversized, statement parkas and down jackets (orange Day-Glo camo anyone?), multi-patch jeans and chunky knits inspired by the Canadian outdoors. Their new take on black tie? Crystal and denim embellished tuxedos and lace T-shirts. Let the good times roll.
Photography courtesy of Dsquared2.
The post Dsquared2: Ready-to-wear AW21 appeared first on 10 Magazine.