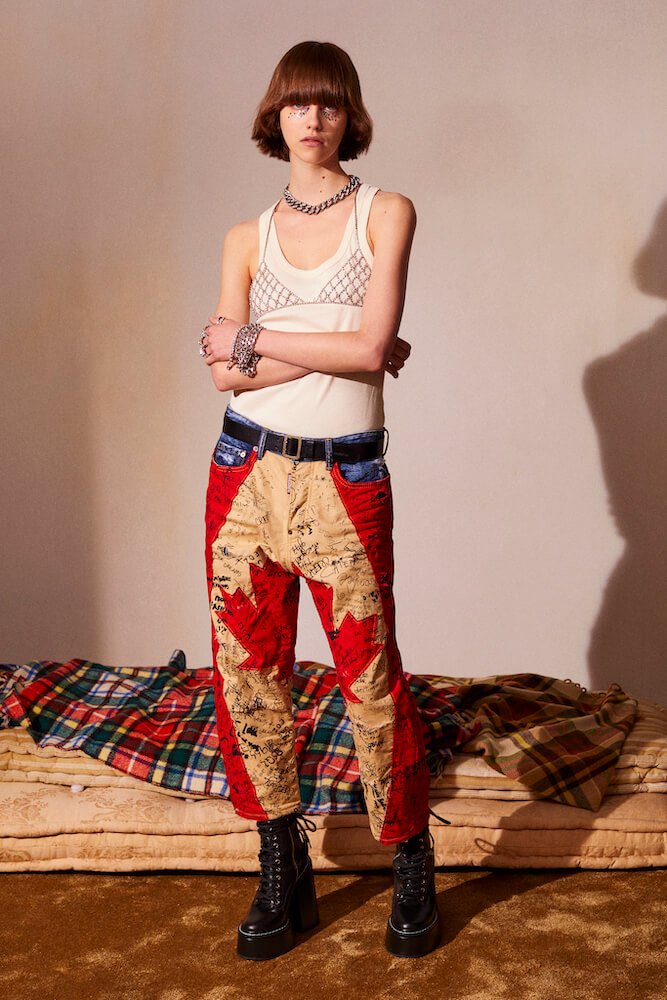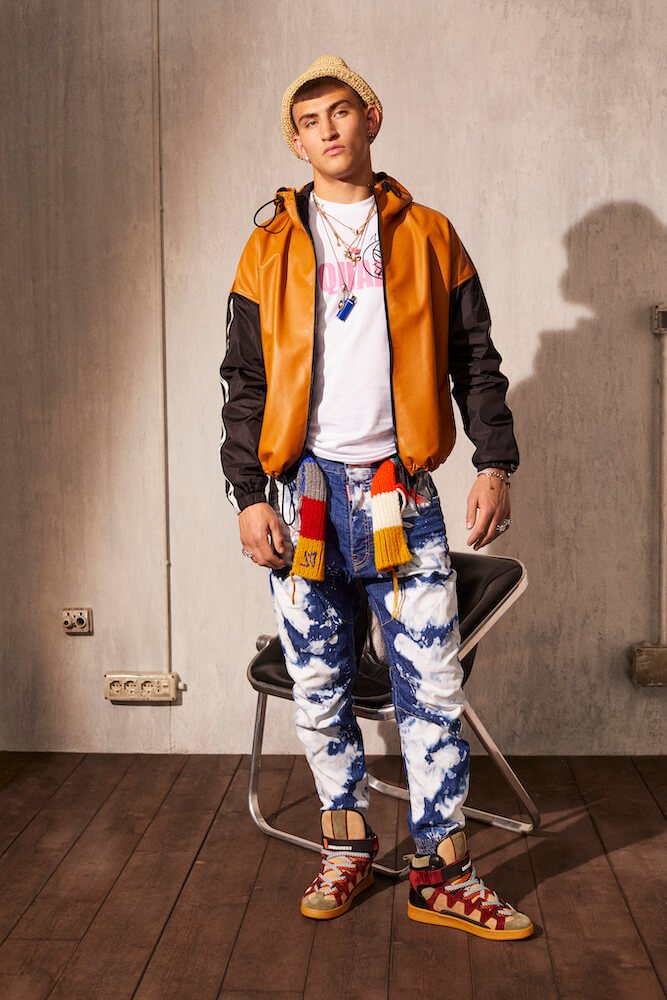 Who fancies joining the Dsquared2 commune? For the brand's resort 2022 collection, Dean and Dan Caten have envisioned a series of looks that are designed to be swapped between mates and dates as inner-city parties spill into early morning get-togethers across the globe. Dubbed The Round Up, the design duo envision the collection dressing a "house where all the friends end up in, to share ideas, talk about the party from the night before, and swap looks," as noted in the press release.
His-and-hers grungy knits and bleached denim jeans are worn alongside distressed, tweed twinsets and slouched cargo trousers dotted with plenty of pockets. Trousers are tagged in illustrations akin to your signed shirt on the last day of school, made from mismatched chino fabric mixed with jersey – worn with tie-dye hoodies and layered plaid shirts. There's a grittier feel to these clothes, taking the glitzy sort of sexiness we expect from the Dsquared2 boys. These garms are rough, ready and rearing to dress you on a summer of unadulterated hedonism. You in?
Photography courtesy of Dsquared2.
The post Dsquared2: Resort 2022 appeared first on 10 Magazine.