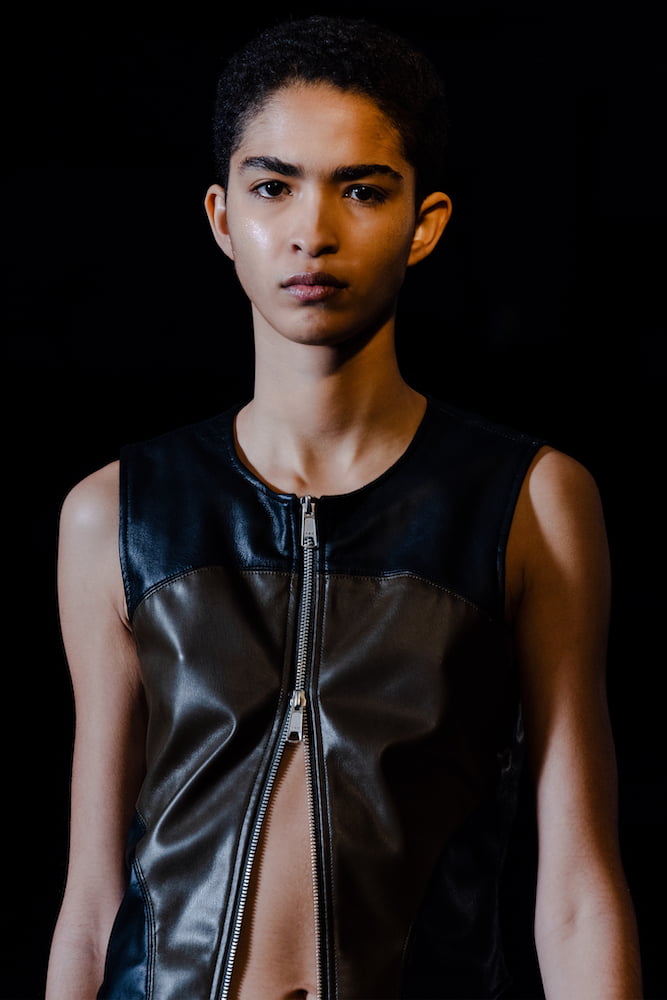 These hellish twelve months have completely shattered the traditional fashion calendar. Take New York for example, where once seasonal shows are now simply dubbed the 'American Collections'. But for stateside design duo Zoe Latta and Mike Eckhaus who found the confidence for introspection and showed off-schedule regardless, these unforeseen circumstances proved to be somewhat of an opportunity.
For the eponymous brand's 19th show, Eckhaus Latta offered a hypnotic co-ed collection, unveiled as a five-minute virtual film – or a faux-show if you will. Set in a darkened warehouse with coruscating lights, brooding models trudge down the catwalk in a way that is almost tongue-in-cheek. Watch as waistbands are pulled down flirtatiously, playful twirls are executed, and chichi poses are served.
Rife with psychedelic twinsets, sequin skirts, quilted nylon skirts and a statement cow-print coat, the brand stays true to its speciality: radical designs made shoppable. From beginning to end, the quirk factor we've come to expect from the brand was high – think slashes, cut-outs, distressing, and elements of asymmetric construction. Without a doubt, it was a show for the coolest New Yorkers on the block. That's Eckhaus Latta for ya.
Photography by Thomas McCarty, Mary Manning, Darian DiCianno.
The post Eckhaus Latta: Ready-to-wear AW21 appeared first on 10 Magazine.