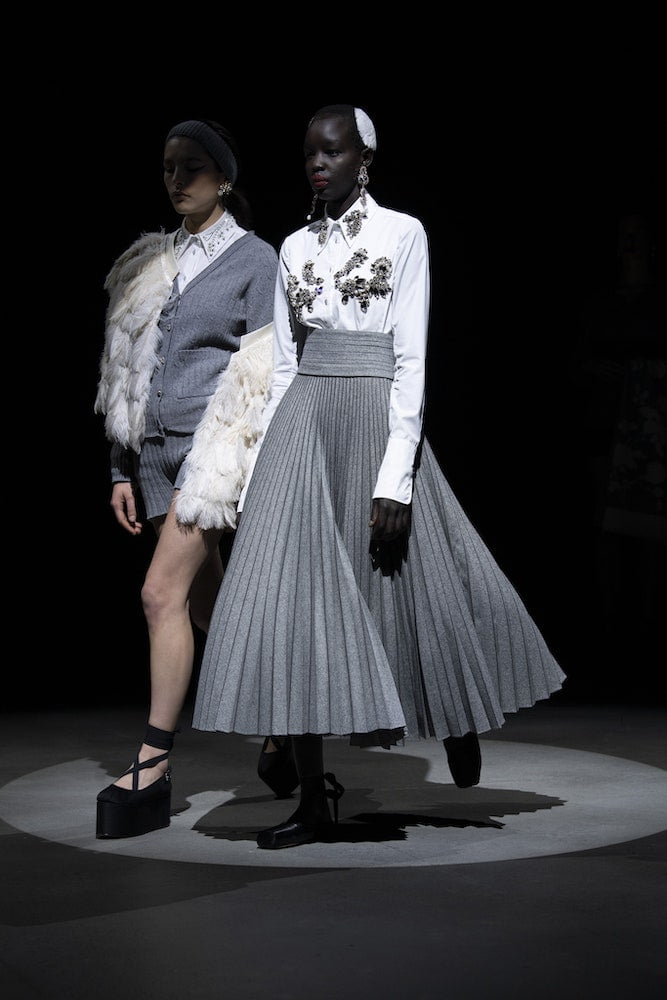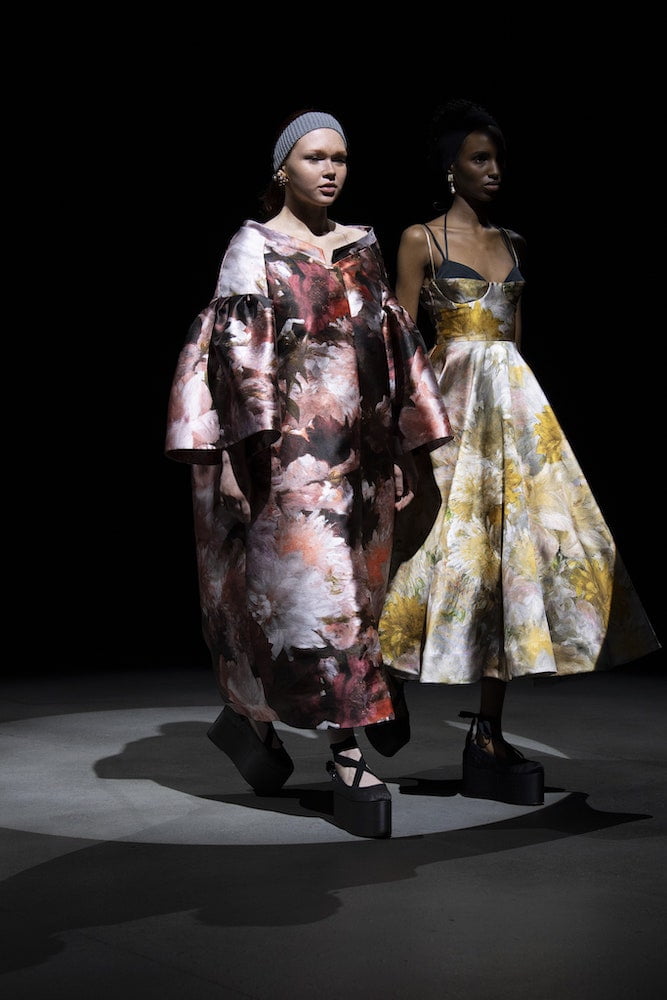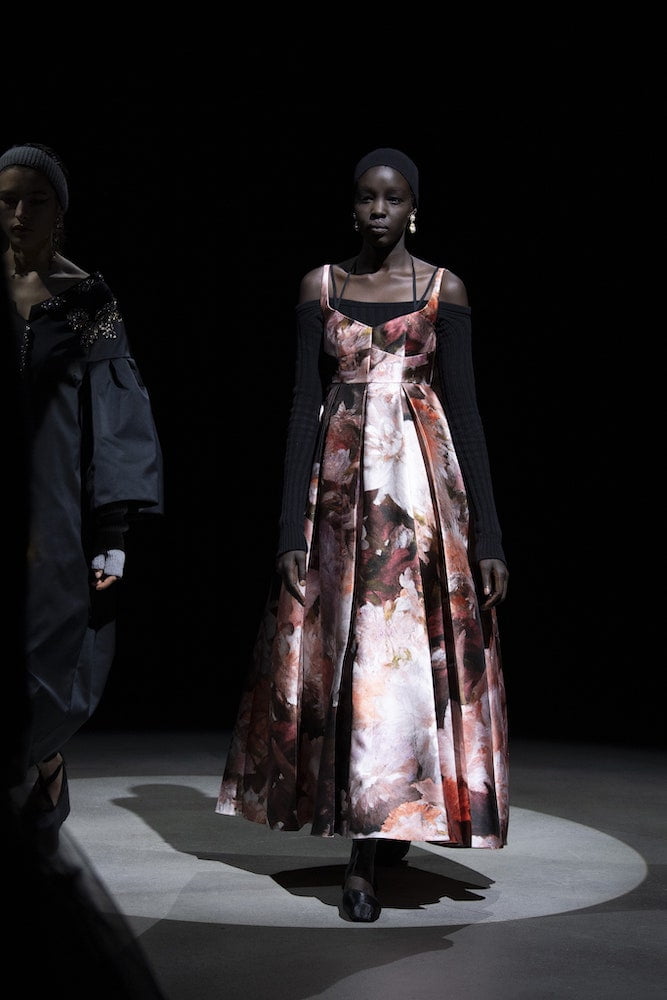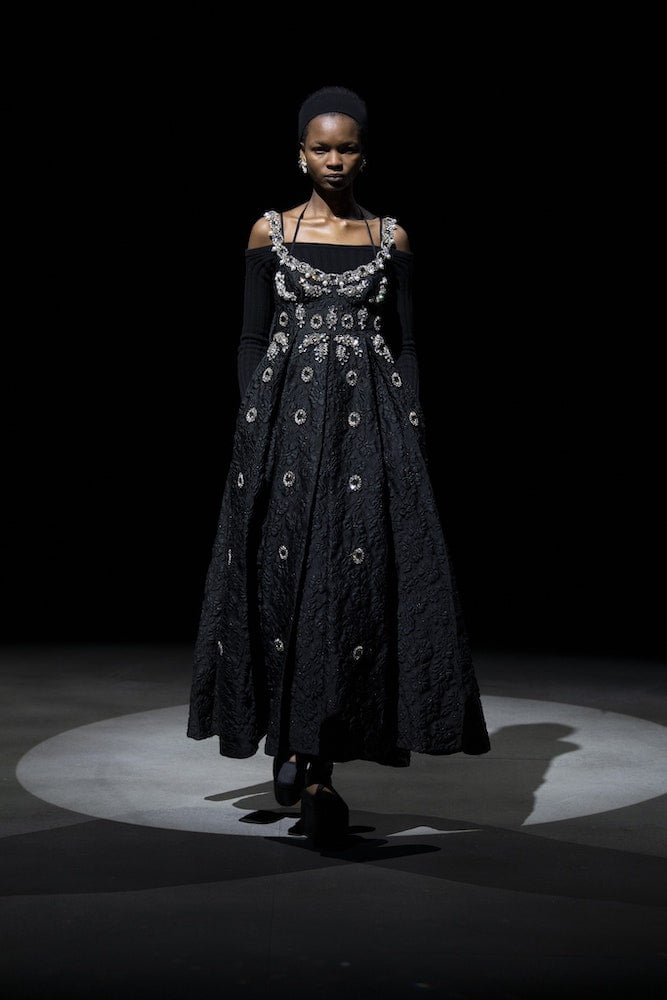 Drab, dancer's practice uniforms contrasted with dressed-up finery for Erdem's AW21 show. He has designed for the ballet before the experience showed in his collection film. Erdem enlisted Edward Watson of the Royal Ballet to choreograph the movements of his models, four of whom were the celebrated ballerinas – Christina Arestis, Elizabeth McGorian, Marguerite Porter, and Zenaida Yanowsky.
If Erdem's nipped-in waists, sweeping skirts, and buttoned-up shirtwaisters had a post-war feel, that's because the 1948 movie, The Red Shoes, was on the designer's mood board. The psychological, ballet thriller based on the Hans Christian Anderson tale, stars Moira Shearer as an ambitious young dancer whose magical red shoes won't allow her to stop dancing. Erdem made sure his clothes had plenty of swish and sway. Feather embroidery and white 'swan' skirts subtly referenced the most famous ballet. Sumptuous, circle skirts and bejewelled dancing dresses were layered over plain, ballerina base layers of knitted grey unitards. Sometimes the glitz needs to be tempered.
Photography courtesy of Erdem.
The post Erdem: Ready-to-wear AW21 appeared first on 10 Magazine.