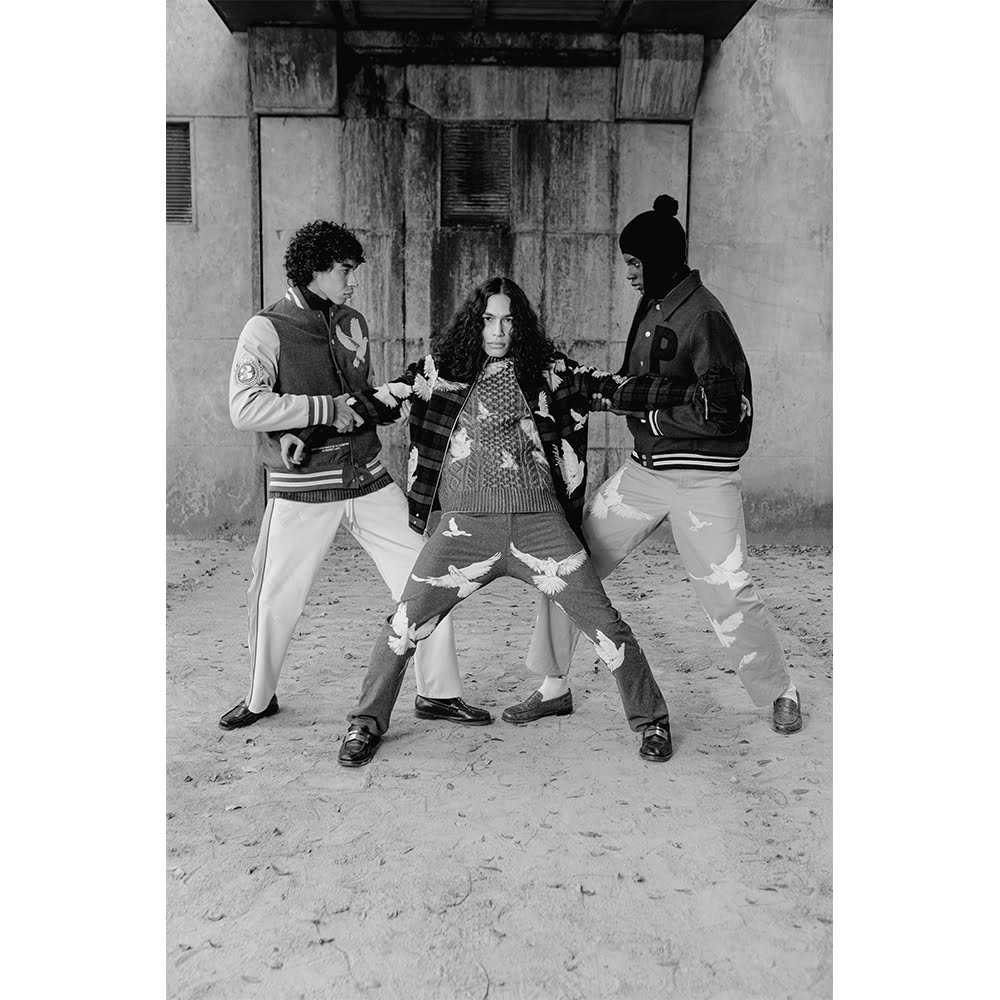 When Emeric Tchatchoua created the menswear label 3.Paradis back in 2014, his goal was not build a brand, but a creative platform with the "ultimate purpose to inspire people to believe in themselves and reach their full potential." The Paris-born, Montreal-based designer's clothes are based on real people, their stories and wider social observations.
The latest collection from the LVMH Prize-nominated label – launched this past Friday – is dubbed Life Is Born of Woman.  "I want to share this collection as a love letter to all women in life who have lifted, strengthened, inspired and changed me along the way," says Tchatchoua.
Each piece, whether its a puffa jacket, grey suit or a cable-knit jumper, comes coated in a flock of doves. The designer wanted to use this collection as a moment of discussion around how our collective values of independence and connection interact with one another. Tchatchoua continued his exploration of individualism, this time the conflict it has with the idea of conformity, through the collection's first editorial, premiering today exclusively on 10 Magazine.
"The two can often feel like opposite ends of a spectrum but also co-exist in each individual," the designer explains. "By characterising the two factors, we see the relationship between them both and how the lines of what one believes to be part of their individualism, and what plays into conformity, can often get blurred."
You can shop the collection here.
Photographer Rashidi Noah
Models Alan Rafara, Chad Yvan and Ryad Bouregaa at The Claw Models
Stylist Nahuel Serrano
Make-up Clementine Roy
The post Exclusive: 3.Paradis Explores The Conflict Between Conformity and Individualism With New Collection appeared first on 10 Magazine.