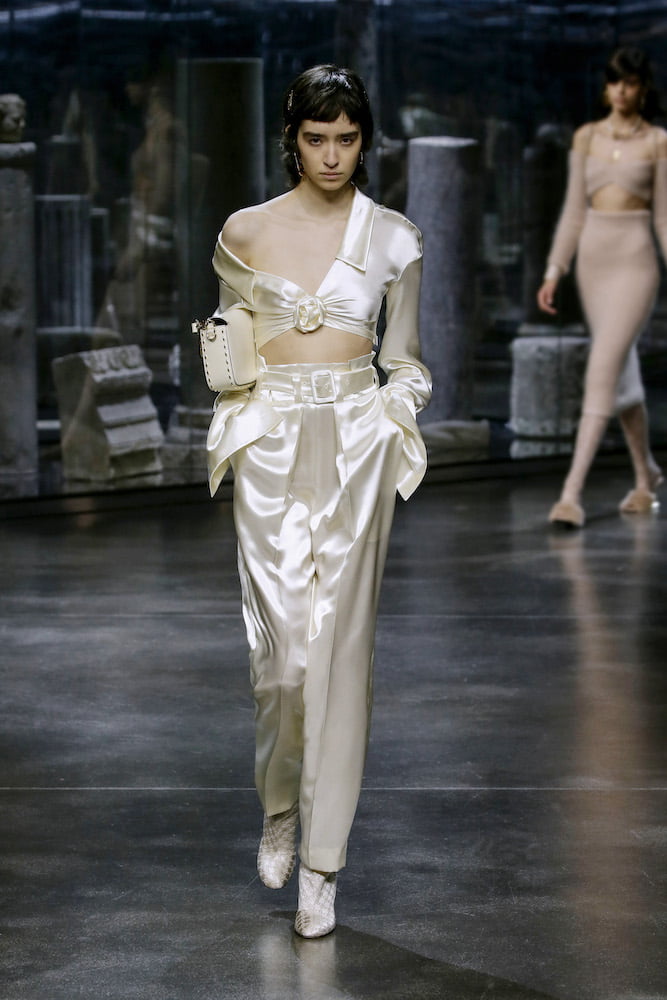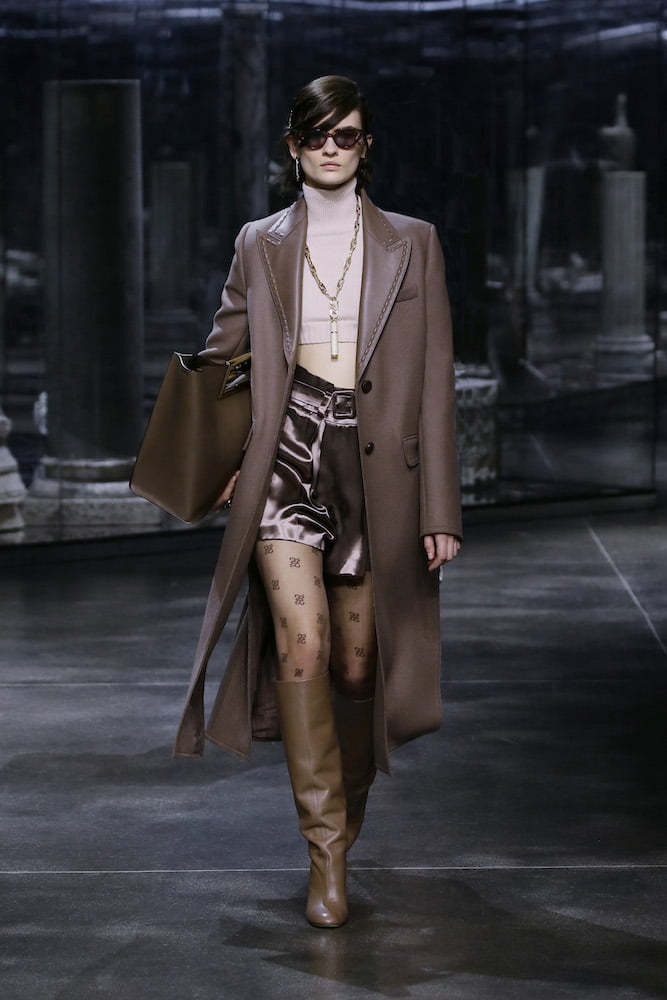 Kim Jones' new era at Fendi unfolded with a sleek parade of caramel queens, slinking through a maze of glass vitrines. The designer has immersed himself in the house's remarkable archives and based his debut ready-to-wear collection on the wardrobes of the five, 'molto elegante', Fendi sisters. Only the best would do for the smart, savvy and stylish Roman siblings, who took over the running of their family business in 1947 and appointed Karl Lagerfeld to the house in 1965.
The Fendi heritage of strong women continues to this day. Jones worked closely with Silvia Venturini Fendi, who oversees menswear and accessories at the house and her daughter, Delfina Delettrez Fendi, who designs the jewellery. "The Fendi family are women of intellect who work hard – and that's what I wanted to celebrate. A powerful dynasty," said Jones. His Fendi collection was unashamedly luxurious, steeped in craft and rich in Roman values – this is a place where timeless quality holds sway. Don't ever let anyone tell you that the colour of money is green. It's beige and blonde and buff and biscuit. "Fun isn't always just about bright colours," said Jones. "It can be about really luxurious self-indulgence, which pleases the person wearing it more than anyone else."
Jones worked his honeyed hues into sumptuous trench coats, bodycon knits and fluttering silk shifts. Many looks were swathed in enveloping swags of knitted fur. There were peachy soft suede coats, plush double-face cashmere tailoring, supple high leather boots and the new Fendi First bag with its ingenious F shaped frame. Everything begged to be stroked, touched and held. Jones described it as, "Clothes that women will want to buy. I think that's what my job is. I want all my friends to go, 'I want that straight away.'" And while some luxury brands are chasing youth, Jones has set his sights on timeless chic. I wouldn't bet against him.
Photography courtesy of Fendi.
The post Fendi: Ready-to-wear AW21 appeared first on 10 Magazine.