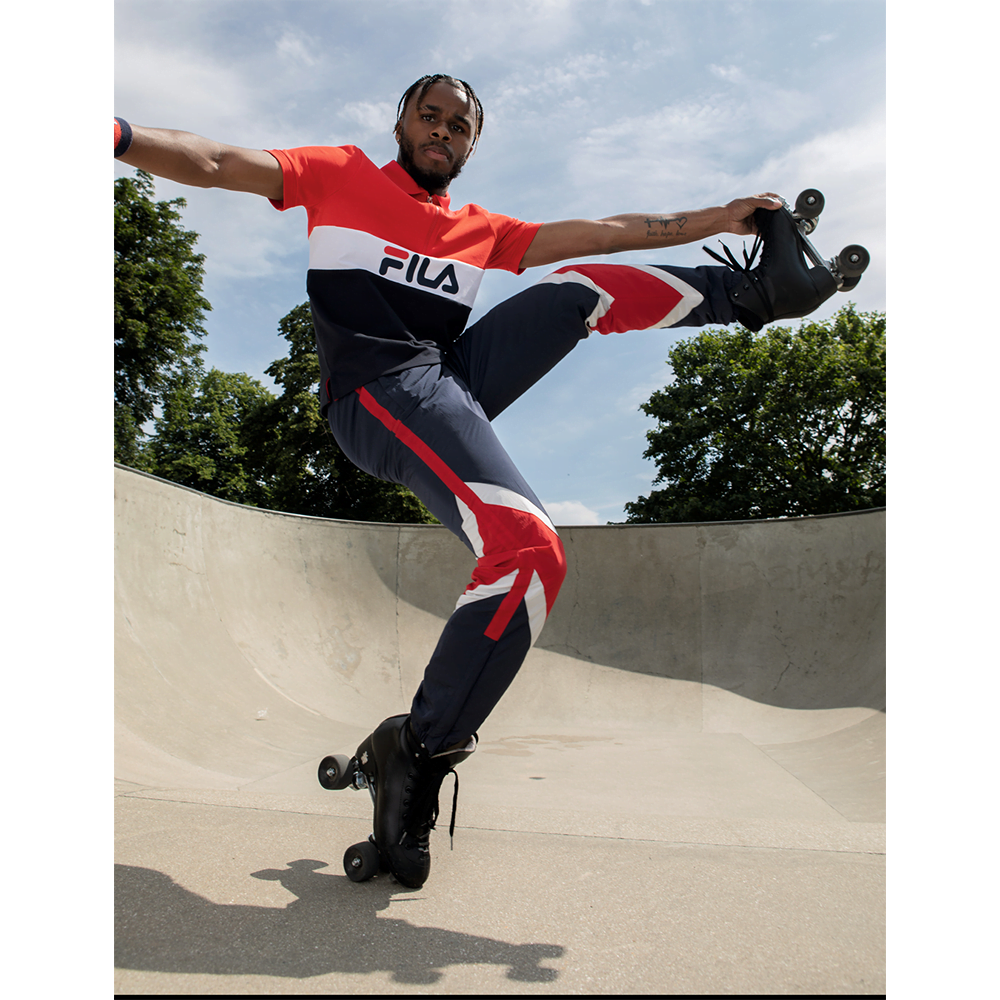 Get your skates on and get amongst the inner city skaters who are taking over the streets of the capital. For 10 Magazine Issue 67, a homage to all that is Bold & Beautiful, we called upon the new generation of London roller skaters who've made the city their playground: forming communities that glide together for days on end. Wearing signature pieces from Fila's 110th Anniversary collection, designed in collaboration with esteemed stylist and Perfect Magazine editor-in-chief, Katie Grand, these skaters are captured doing what they do best – four wheelin' forever!
Taken from Issue 67 of 10 Magazine – BOLD & BEAUTIFUL – is out NOW. Order your copy here.
FILA: GLIDE AND SEEK
Photographer Elliott Morgan
Fashion Editor Sophia Neophitou
Talent Alba Gutierrez, Lenisha Benjamin, Johnny Montero, Loretta Moe, Courtney Levi Swaby, Bella Louise, Maria Araujo,
'Sensei' Sapphire Eligas, Vando Varela, and Ishariah Johnson
Fashion assistant Frankie Reffell
Fashion co-ordinator Garth Spencer
Photographer's assistant Carlos Duro
CGI Production assistant Henry James
Videographer Zac Apostolou
Production Emma Jones and Cameron Carswell
The post Glide and Seek: London's Skaters Wear Fila's 110th Anniversary Collection appeared first on 10 Magazine.