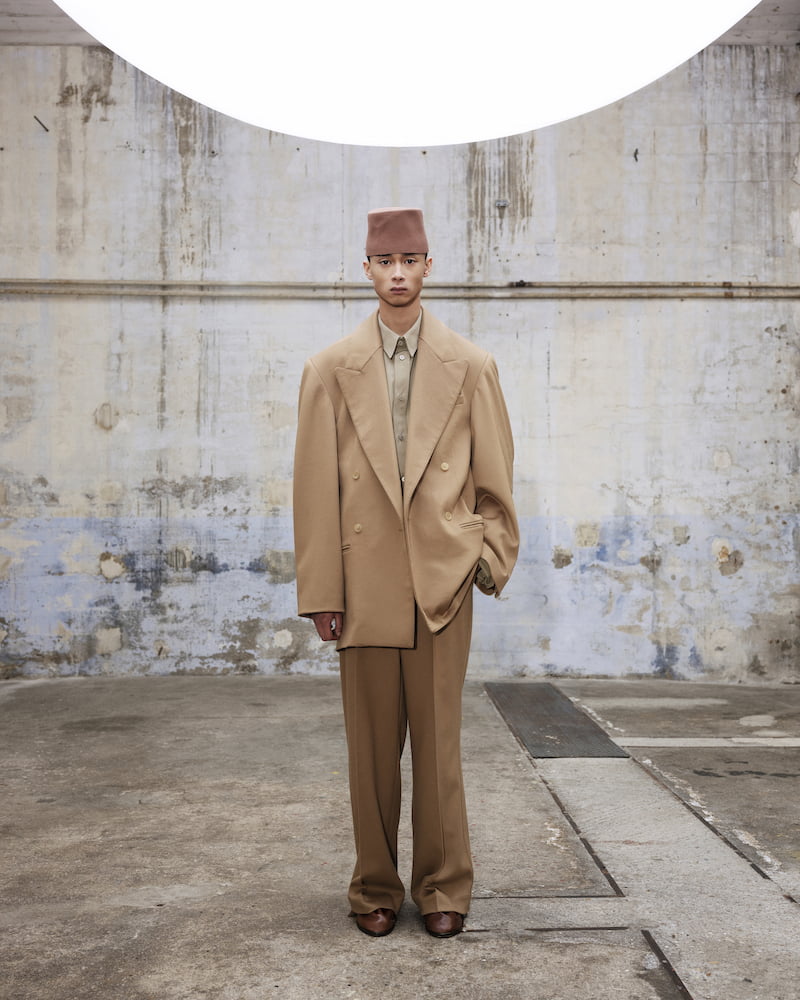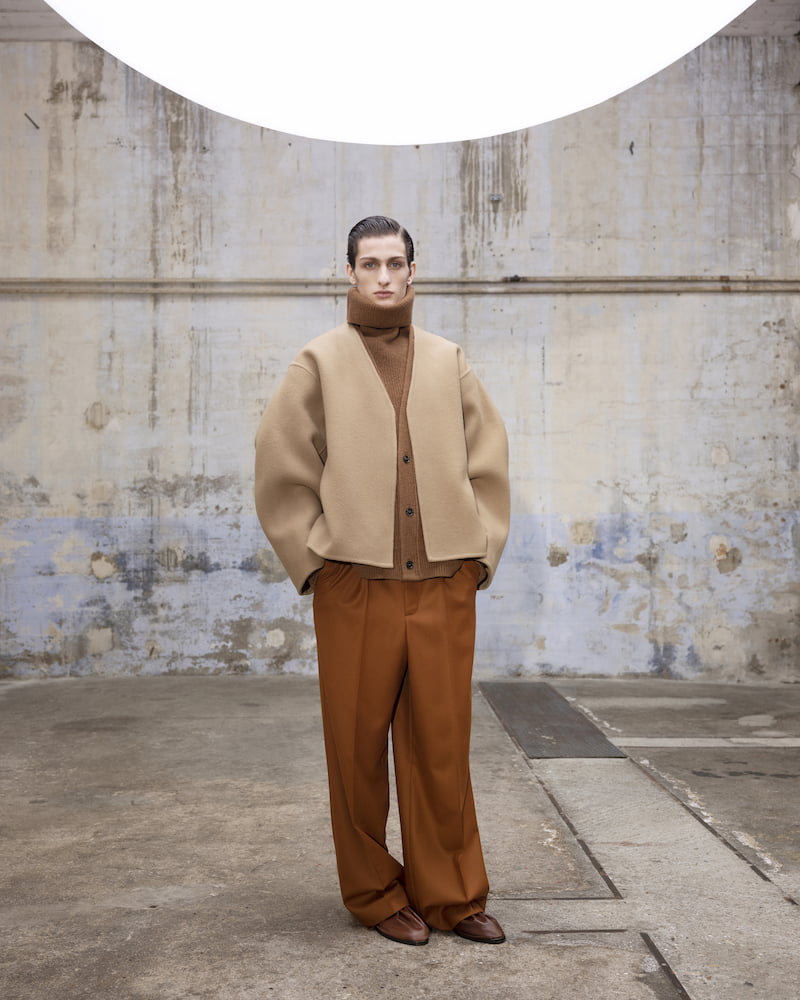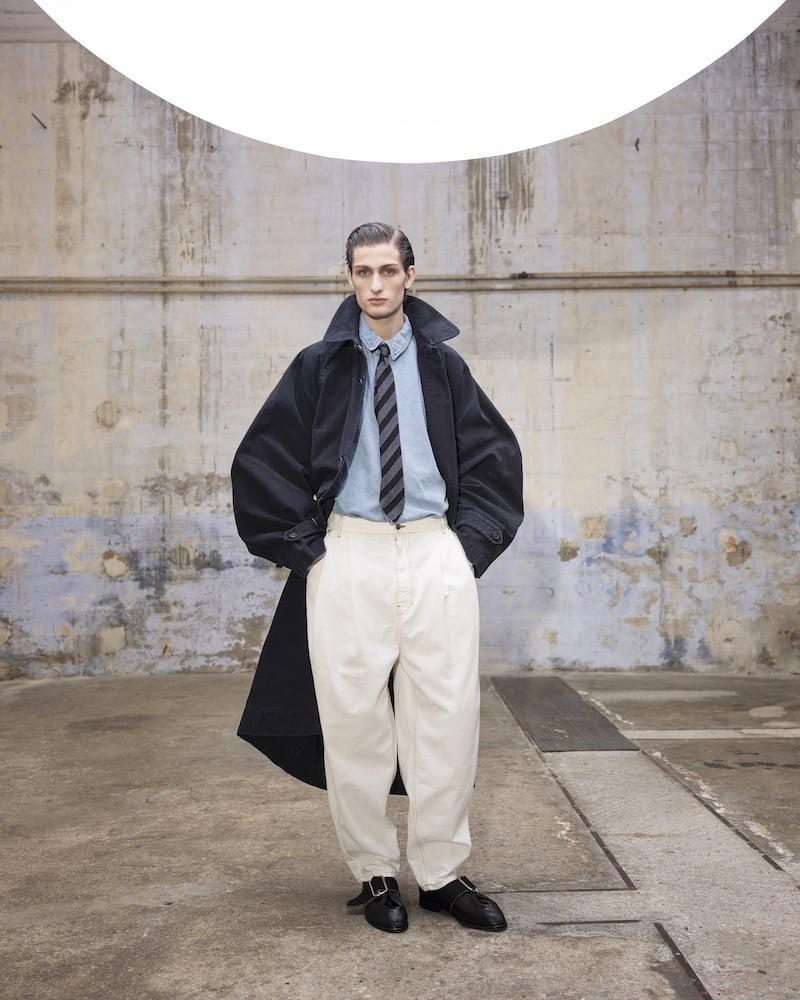 This season, Israeli-born designer Hed Mayner was set on unpicking the tension between "the necessity of isolation and the desire to be seen." The designer thrives when working in juxtapositions. He navigates fashion through big volumes, grand shapes, yet there is an unshakable tenderness to what he does. That's because his bold silhouettes are encased in rich, supple fabrics – thick cotton, merino wool, the finest sort of cashmere – gathered into protective layers of beige, charcoal and milky white.
Held in a sparse, concrete space, the designer's AW21 collection lavished in elongated shapes. The show notes read that this season was an "ode to the performance of getting dressed," where each look was tailored to be worn both indoors and out in everyday life (when we're legally allowed to, that is). Think supple militaristic jackets worn with ballooned trousers; felty jackets with rounded shoulders; big duvet-like puffa coats worn with squidgy boots. It's a supersized approach to dressing achieved through the finest technicality. A solid collection all round.
Photography courtesy of Hed Mayner. 
The post Hed Mayner: Menswear AW21 appeared first on 10 Magazine.