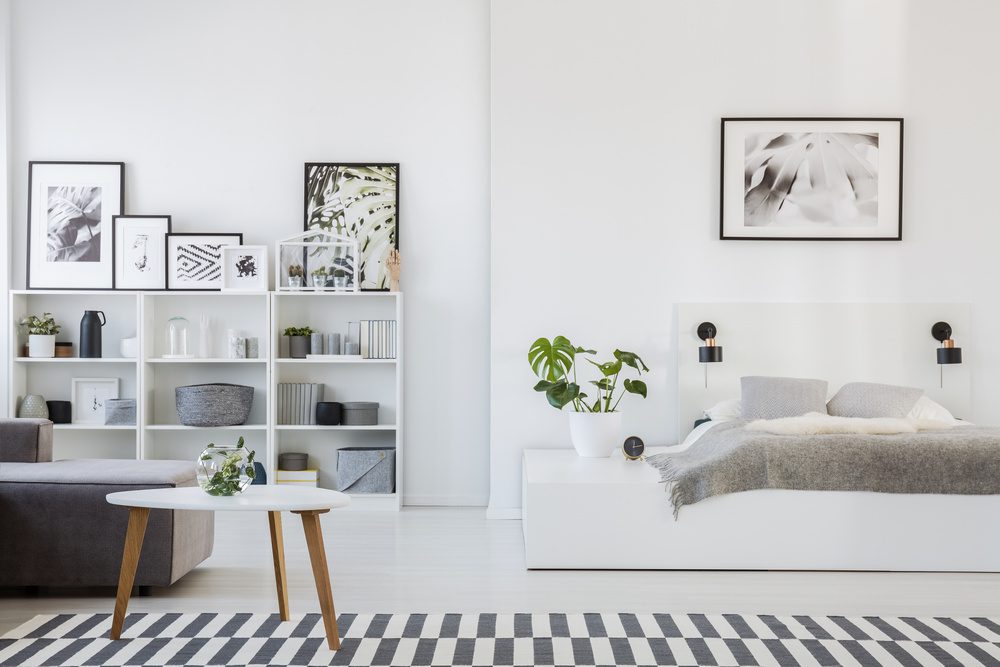 One of the most challenging things about living in a one-bedroom apartment is making the most of the space you have. Fortunately, it doesn't have to be cramped and uncomfortable. With just a few simple tricks, you can maximize the floor space, making your apartment feel spacious and inviting. To get started, take a look at this space-saving checklist.
Add Shelves And Wall Hanging
This approach might be your best choice if you're living in a studio apartment. Walls are beneficial for maximizing floor space. Plus, you never know what hidden nooks and crannies they might offer.
For instance, you might go with a wall-mounted floating desk for your laptop and books. A wall shelf is also a perfect idea as it can hold all your knick-knacks and other small items. You may also add some wall hooks for coats, jackets, and bags, which can keep your entryway less congested.
Buying these fixtures can be easy. You may consider purchasing wall shelves at RJ Living or other furniture outlets. Just ensure to choose high-quality and durable pieces that will last for years to come. More importantly, add them in strategic places such as corners, behind doors, walls leading to your bathroom, adding visual interest.
Such functional pieces of elements to the wall will optimize the limited space of your apartment. They also add a nice decorative touch to your room while offering practical solutions for storage and organization.
Opt For Minimalist Furniture And Appliances
Minimalist design is all the rage right now, and for a good reason. It's simple, sleek, and straightforward. Bulky furniture might not be your best option as it can eat up a large portion of your floor space, leading to overcrowding. Instead, opt for smaller-size furniture pieces that serve the same function.
For example, you might want to go with a convertible couch instead of a traditional one. These are ideal for small living spaces because they have a double purpose: sofa and bed. Perhaps you may also go with a simple four-seater table instead of a six-dining seater. Consider foldable options as well, which you can easily tuck away when not in use.
Additionally, the rule of thumb is the less, the better when it comes to appliances. An under-the-counter coffee maker takes up only a fraction of the space than a traditional conventional one would. For refrigerators, mini models are ideal for small living spaces. A 5 or 6 cubic feet model will be more than enough to accommodate your groceries.
Storage furniture pieces can also help you store your small items. A drawer ottoman is one example that can double as extra seating and storage. Because appliances and furniture usually take up a large portion of your floor space, it's best to have only those practical yet functional.
Arrange Cable Wirings
When it comes to entertainment, cable mess can quickly spiral out of control in a matter of weeks. You can easily avoid this problem by appropriately arranging your cable wirings around the room, which will make them less noticeable.
One way to organize your cable wires is to use cable raceways. These simple plastic or metallic conduits are perfect for concealing your messy cables behind the wall. A wooden box is also a good option. You can place it on the top of furniture or cabinets, so you only need to drill holes through the bottom for your cords.
Another option is to run your cables behind the furniture and other fixtures, which can hide them from plain sight. This way, you won't need to decorate the entire room to hide your cable wirings.
To have a more presentable room, you may switch to a wireless-only solution. Even though it may require an initial investment, a cable-free surrounding will be valuable to your space. This approach will create an instant open feeling in the room, giving a more neat, comfortable, and clutter-free atmosphere.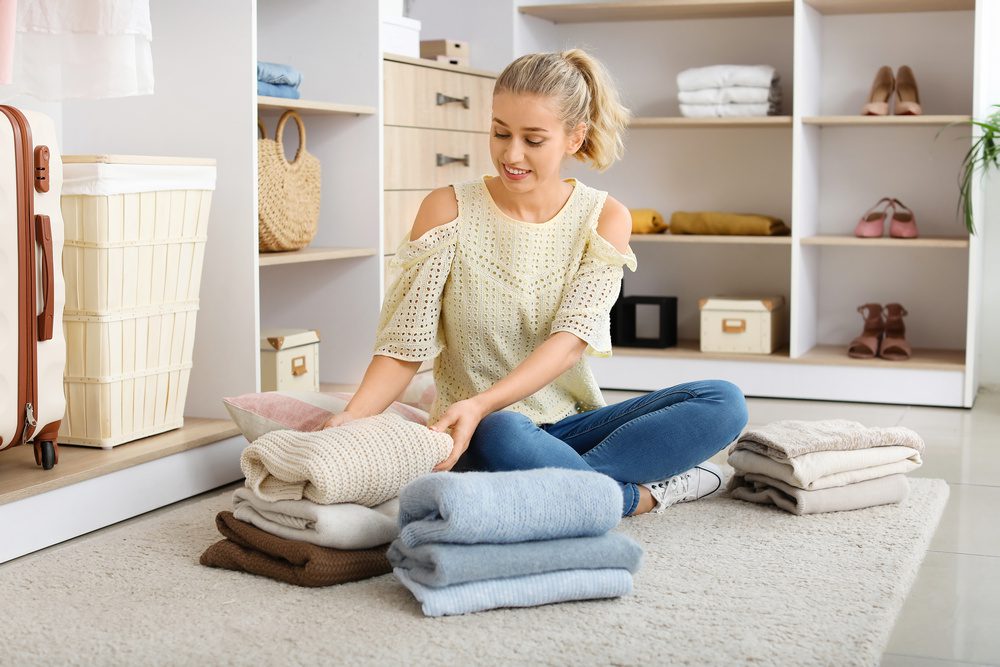 Declutter
Getting rid of the unnecessary things around your apartment is another way to free up some space. Start with removing bulky clothing that you haven't worn in years. You can consider donating them to your local charity. You may also discard old books and magazines that you no longer read.
Another way to declutter your home is to organize your storage space, including wardrobes, cabinets, under-the-bed storage, and more. Tidy up your things and put them away in a systematic method. That means sorting out all of your clothes, books, and other small items into their respective places.
Having a well-ordered living space makes your room feel open and inviting. So, instead of having a room filled with non-essential items, decluttering will make your home look fresh and clean, giving a pleasant and breathable feel.
Take Advantage Of Vertical Spaces
If you have an open bedroom, there's no reason to leave your bed in the middle of the room. Instead, you can try arranging your bed perpendicularly to the wall. This way, you can save a significant amount of floor space.
Open spaces are great for maximizing your apartment floor area, giving you extra room to put other items. With proper layout and arrangement, you can have a more productive and functional room. 
A vertical space setup is just one of many options. Such a solution could be a mezzanine. A mezzanine is a platform that you can add on top of your existing room or living area, with the upper floor's ceiling typically supporting half of the weight of the lower floor. This idea can be a little tedious to install, but it can be well worth it in the long run. Once you have your mezzanine set up, the extra space will increase the total square footage of your apartment.
Takeaway
Having a limited living space doesn't mean you can't make the most out of it. A well-arranged apartment will provide extra room for activities while adding to the overall look and feel of the room. Thus, it would be best to take advantage of all spaces available, whether vertical or horizontal, open or closed.
If you want to live in a room that feels spacious and clean, these ideas are certainly worth thinking about, where every bit of space counts. Make these tips and tricks your guide. All it takes is a little bit of creativity and dedication to have your apartment looking good.