When lockdown started, Jermaine Francis felt paralysed for a week, but then his natural instinct as a documentary and portrait photographer kicked in. He took his camera with him on his allotted hour of exercise and started capturing the eerie, empty London streets. "I don't want to use word melancholic, but they were odd. They had a mood and a feeling," he says of those early lockdown images. "The familiar became distant." These daily expeditions evolved into his photographic Covid diary, which he began to share on Instagram and Beautypapers.com.
"The narrative at the time was Covid. The way people were shopping, distancing, some people wearing masks, people avoiding each other," he recalls. Small details – a dropped glove, a boarded-up shop – seemed to resonate with emotion. "Photography amplifies that," Francis says. As spring turned into summer, and the shocking death of George Floyd sparked protests around the world, the narrative changed. "The journal grew in reaction to what was going on in the outside world. Then something bigger came. It was BLM. Covid became secondary. The emphasis changed but we were still under a pandemic, so it was another layer on top." Add to that NHS protests, Extinction Rebellion, trans rights marches – and, all the while, the pandemic still raged.
Francis kept taking pictures. He was mindful about what he put up on Instagram, not wanting to trigger anyone suffering in isolation alone. "Those pictures are about solitude in some ways, and they're also about looking," he says. Now he has edited these images into a limited-edition publication – Something That Seemed So Familiar Becomes Distant – which is available to pre-order now. The first 150 copies are both numbered and signed, with six special edition prints also available.
To mark this visual journey from March to November, in a year no one could've imagined, we caught up with Francis to discuss the project in more detail.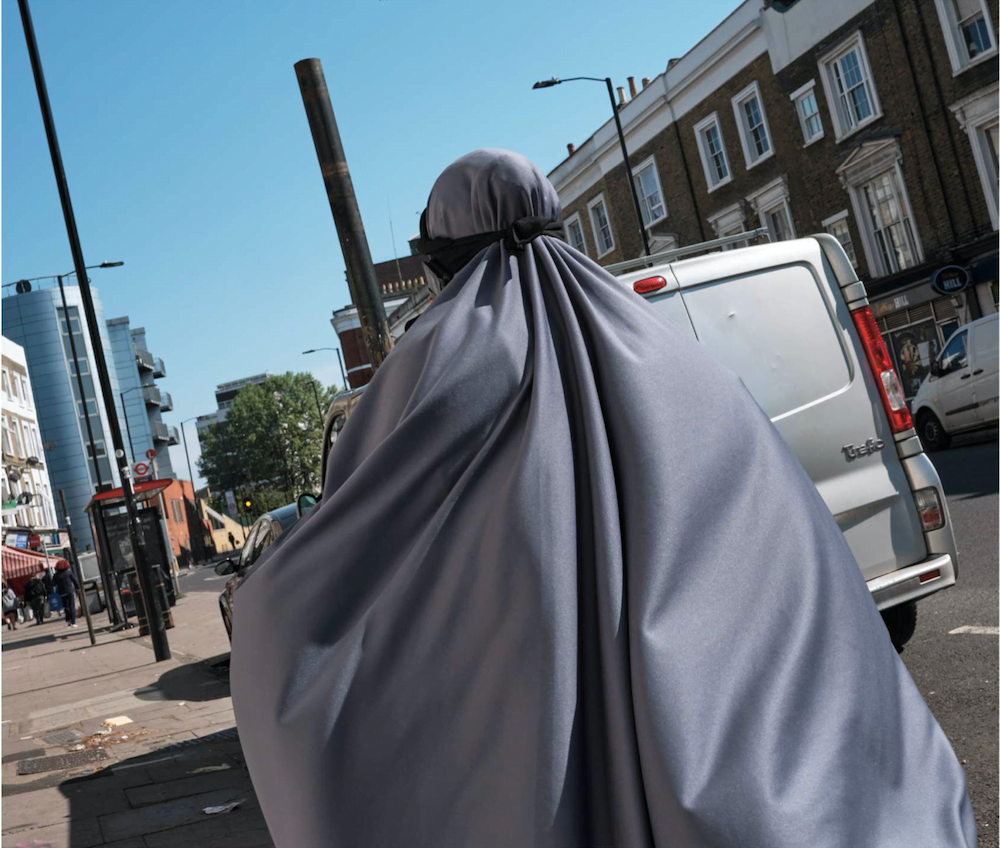 Why did you originally set out on the project?
"Many thoughts had been running through my head, I had already been out making images and probably visually contextualising the events unfolding around us. The journal began as a way of trying to understand and present a self-indulgent visual distraction, for myself and friends. When Maxine Leonard, editor-in-chief at Beauty Papers saw it, she suggested we share it on the media channels.
"It became like a weekly serial. While you were inside, I would be on my daily exercise, shopping journeys and would be bringing you the outside world. Some nondidactic visual pleasures, not photojournalism, but more like a conceptual document, taking you on a journey through my eyes. The streets may have been empty but they were not silent."
How did you decide on what to shoot when you were out and about?
"At first, what was evident was what had been normal, the familiar now became distant, every day was no longer accessible. Things became much more melancholic, everything appeared to have a heightened emotional connotation attached to it. Photography can amplify this. Sometimes it was some discarded clothes or a bag. It was about looking, seeing, and also about sensation, feeling, humour and sometimes sadness.
"There was an image of three boys, two of them riding their bike, carefree. It felt quite special in those moments how simple things can give us pleasure, something that we have easily forgotten at times in our lives. For me that image was about joy."
What were some of your favourite moments to capture during lockdown?
"To be honest, each has a special place for me. The boys on the bike, the image of man sun-bathing wearing a mask, the Black man, solitary finding peace in the park. For me, that was important, our portrayal of Black people can often be one dimensional. I wanted to show us in parks, enjoying everyday leisure and pleasures. The protests by BLM, NHS workers, the queer community – there are so many."
Was it difficult editing the photos down for the book?
"I think it was not about the difficulty, it was more about finding the right tone. At first, I thought there were too many, then realised there were maybe too little. It was playing out like a visual journal, which is what I wanted it to be like. Editing for online and for print had to be considered differently. Where online it worked as more single images, in the print form, it played much better as a personal journal."
How do you hope people connect with the book?
"I hope it in some way that these visual fragments give us some context, pleasure, memory, joy, intimacy, many things. For me, its more about the viewer being able to find something for themselves in the images, through my journey, as this period could be classed as the biggest, and maybe, the most traumatic collective experience we could see in our most recent times."
Photography by Jermaine Francis. You can pre-order 'Something That Seemed So Familiar Becomes Distant' here. Francis will also be doing a digital screening of the images at the Photobookcafe in Hackney, London on December 16.
The post Jermaine Francis' New Book Explores London Through Lockdown appeared first on 10 Magazine.