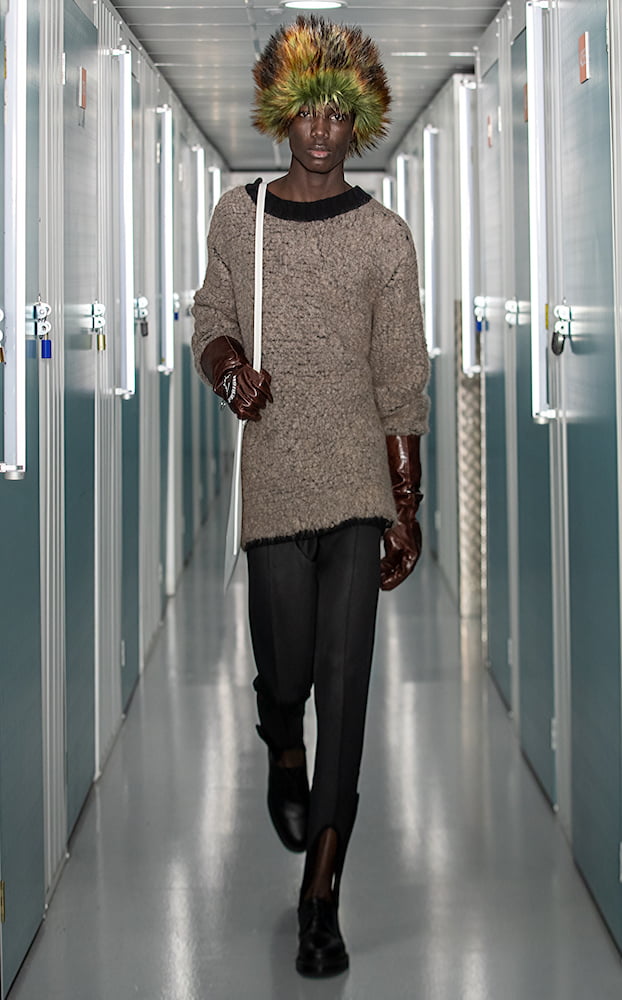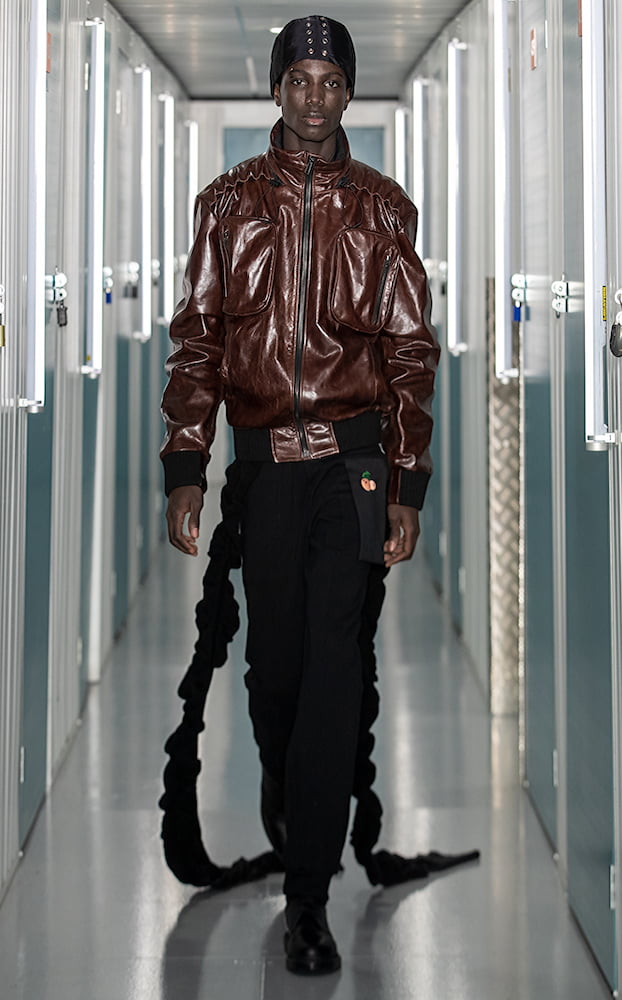 "I think we've never done a collection that's so selfish before," says a confident Luca Marchetto over Zoom. He's set next to his creative partner – and the other half of JordanLuca – Jordan Bowen, as the pair talk me through this season's moodier turn. "Autumn/winter is exactly how we feel right now, we couldn't help it," he adds.
The turmoils of the last year, coupled with the brand's GucciFest inclusion – alongside Bianca Saunders, Ahluwalia and Charles de Vilmorin – has pushed the duo to test their limits. They began to navigate an uncharted space between the past and present, channelling their anxieties for the future into a cathartic collection that tackles both their shared personal demons.
"We just needed to just really strip it back," explains Bowen, who says the pair subconsciously wanted to work in an almost all-black colour palette, shrinking the brand's signature boxy shapes to more form-fitting silhouettes. "We wanted everything tighter, to have the focus entirely on the body," he says.
Without the distraction of print or colour, the design duo could solely focus on garment construction – modernising the tuxedo out of techy fabrics and accentuating pocket details on jackets, inspired by Marchetto's father's best Sunday suit. "I think 2020 started to shift this idea of what luxury can be," affirms Bowen. Their interpretation?  Bejewelled duster coats, sweater vests with honeycomb stitching and office shirts worn under harnesses. There's a distinctly Berlin feel to these clothes; garments that should be soundtracked to some sinister techno and sweated in till the sun comes up on a dancefloor not too far in the distant future. Fingers crossed.
Photography courtesy of JordanLuca.
The post JordanLuca: Menswear AW21 appeared first on 10 Magazine.