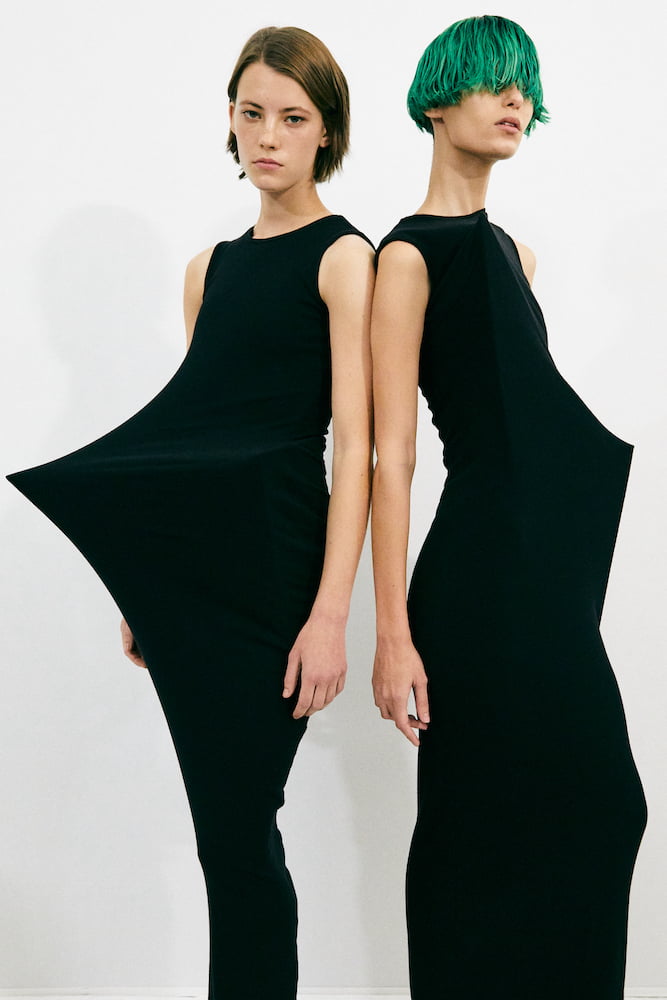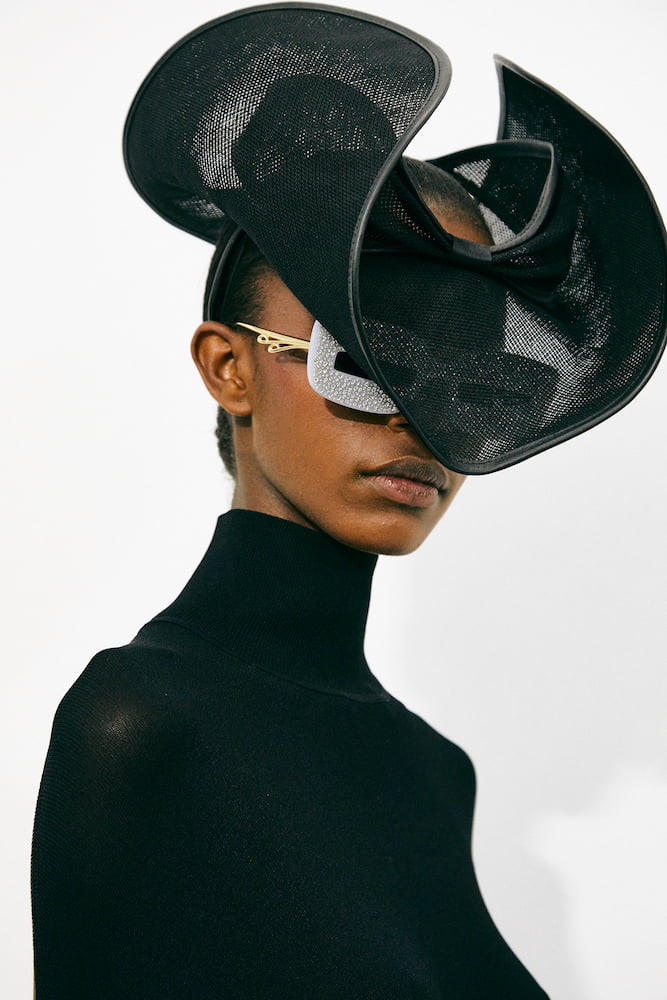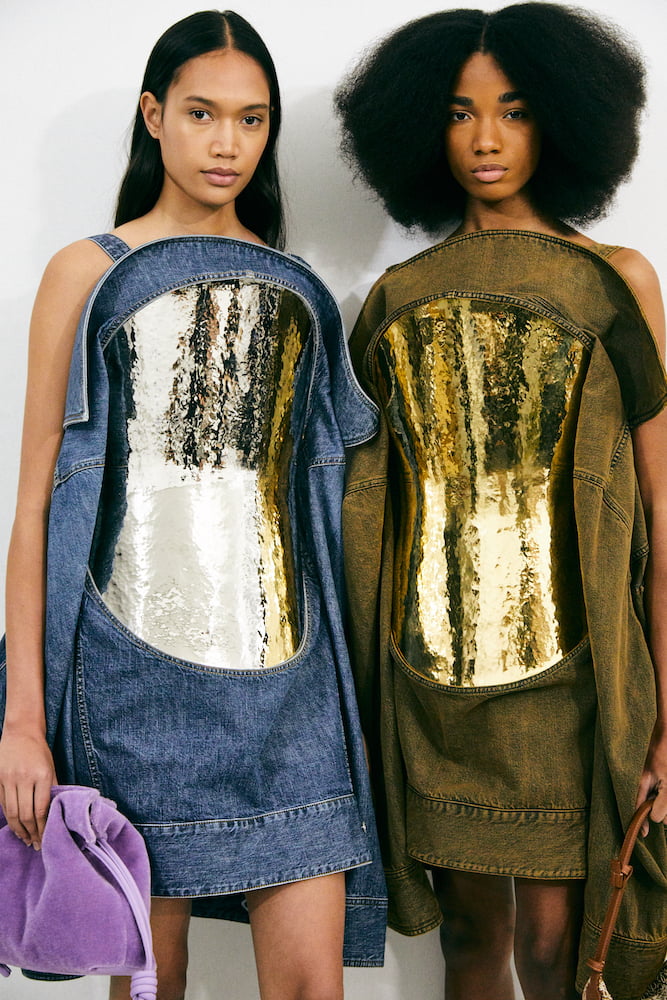 After nearly eight years at Loewe, Jonathan Anderson talked of, "A reset" and "opening up a new dimension". Not only did he show in a new venue – a pine-clad set within a military academy – but he presented a radical, erotic, psychedelic new look.
"Now is the moment, after the pandemic to chart new territory of where we can go and how craft can be reinterpreted." Inspired by the surrealists, his models emerged into the show space from a slit in the floor. The clothes were distorted by internal frames or beaten metal panels which clipped into the jersey dresses, and were intended to look like warped funhouse mirrors. The fronts of some dresses were dipped in resin, and moulded into perfect female torsos, whilst asymmetric hems hitched up to the thigh as if the leg was protruding from a curtain. One model carried a carving of a foot, others wore strangely draped garments, based on classical statues. Even the shoes had heels shaped like a broken egg or an inverted red rose. Everything was defiantly strange or thrillingly odd and that was the point.
As Anderson said: "I feel as if the idea of doing the show now is a surrealist act, it's an erotic act because everything is normal but it's not really. I didn't want something that was completely grounded in reality. It had to have a distance."
Photography by Molly SJ Lowe.
The post Loewe: Ready-To-Wear SS22 appeared first on 10 Magazine.