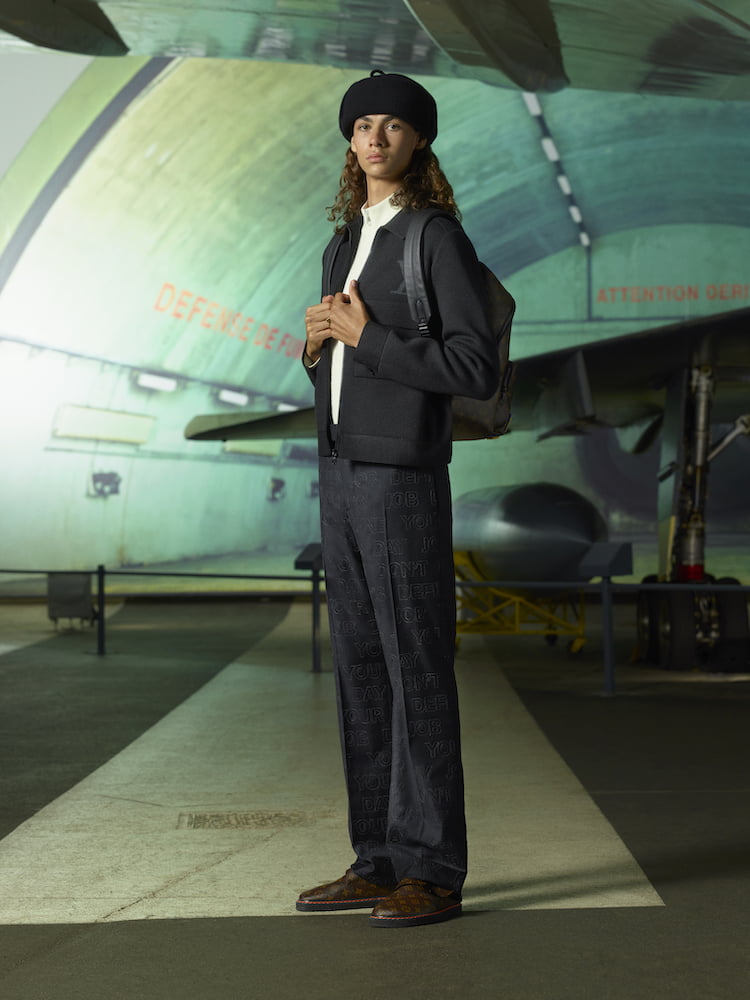 Louis Vuitton's men's Pre-fall collection sees Virgil Abloh toy with banality to inform a new normal. The multi-hyphenate designer set his sights on democratising elitist, mundane dress codes into "symbols of inclusivity," chopping and screwing sartorial codes of Louis Vuitton's past to inform the now.
What Abloh calls "Back-to-work" tailoring comes smothered in a tie-dye, galaxy rendition of the Louis Vuitton monogram, paired alongside similar, technicoloured bomber jackets and flower-shaped bucket hats.
Moving away from the more flashy renditions, the house subtly twists tailored classics. Whether it's derby shoes in slightly swollen proportions, or suit trousers adorned with a "Don't let your day job define you" jacquard, Abloh transforms the 9-5 wardrobe into something you can wear out-of-office and into everyday life.
Photography courtesy of Louis Vuitton. 
The post Louis Vuitton: Menswear Pre-Fall 2021 appeared first on 10 Magazine.