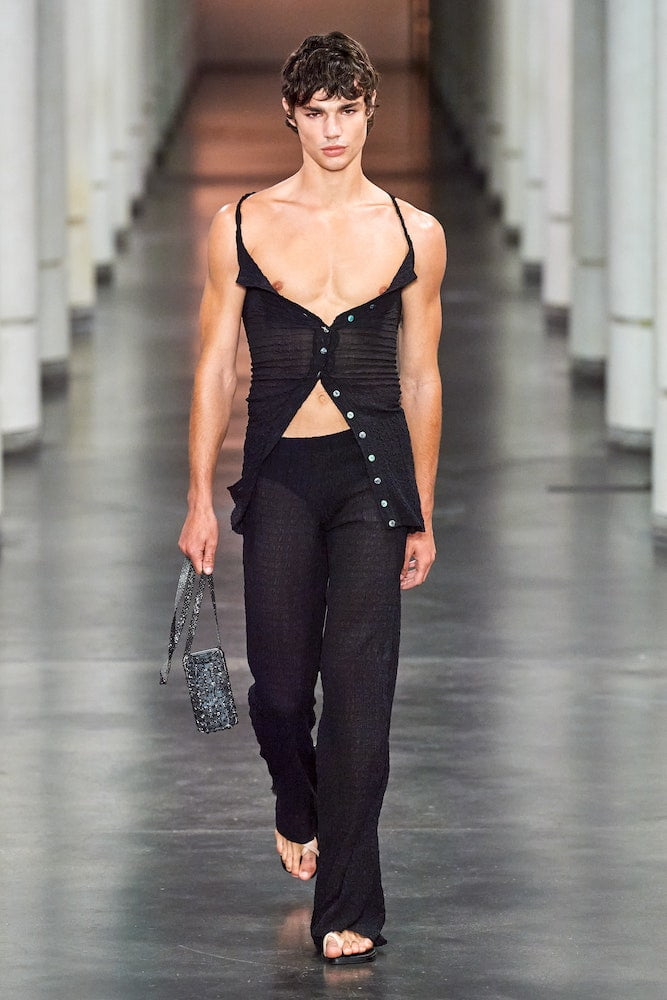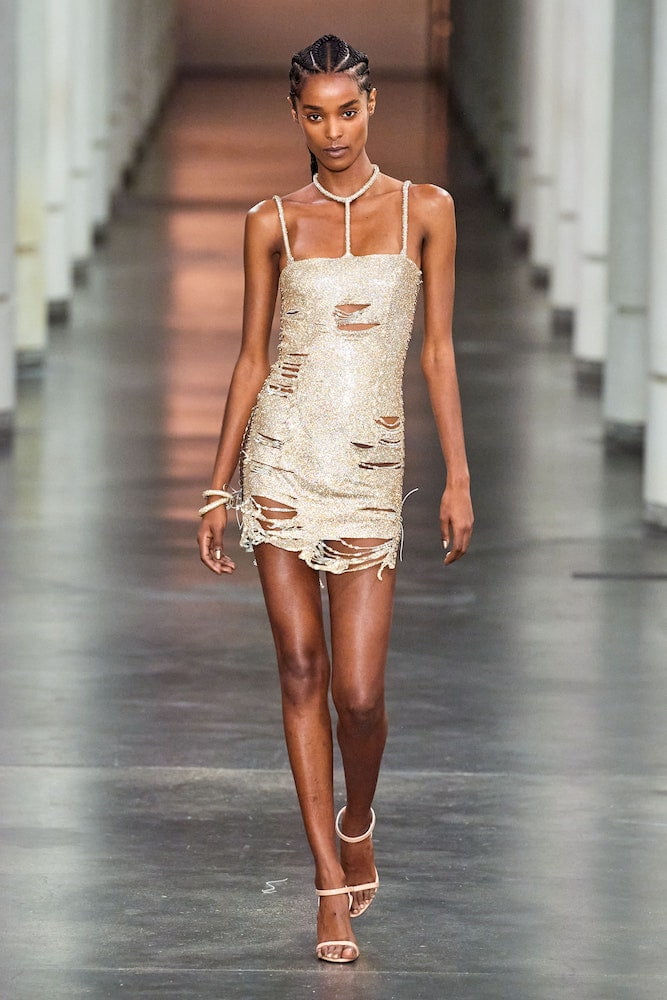 Sex. Every designer's at it, well, thinking about it, this season. Partly because the globe is currently binging Netflix's Sex Education? Maybe so. But it mostly comes down to a pent up desire to get out, shag who we want, and be free to do so, which has fed collection after collection as we emerge back into everyday life.
Parisian designer Ludovic de Saint Sernin has long explored such themes. His eponymous label is built on dancefloor hedonism, steamy bedroom sessions and the allure of dressing up to undress. And while the industry suddenly seems to be on heat, the designer's growing label is threaded with a steaming libido in its DNA that feels of the now. 
His return to physical shows was as saucy as ever, with scantly dressed guys and girls charging down the catwalk in laddered woollen dresses, sculpted leather bodices and pyjama sets that practically fell off the body. Ludovic has been working with Swarovski for a few seasons now, using the latter's crystals to embellish crop tops, shredded minis and glistening sarongs. Could you see Mr Beckham sporting one of these? Ludovic's wardrobe is fluid, shared and free. And with PornHub sponsoring the collection, expect to see plenty more of it on a screen near you in the not too distant future. 
Photography courtesy of Ludovic de Saint Sernin.
The post Ludovic de Saint Sernin: Ready-To-Wear SS22 appeared first on 10 Magazine.