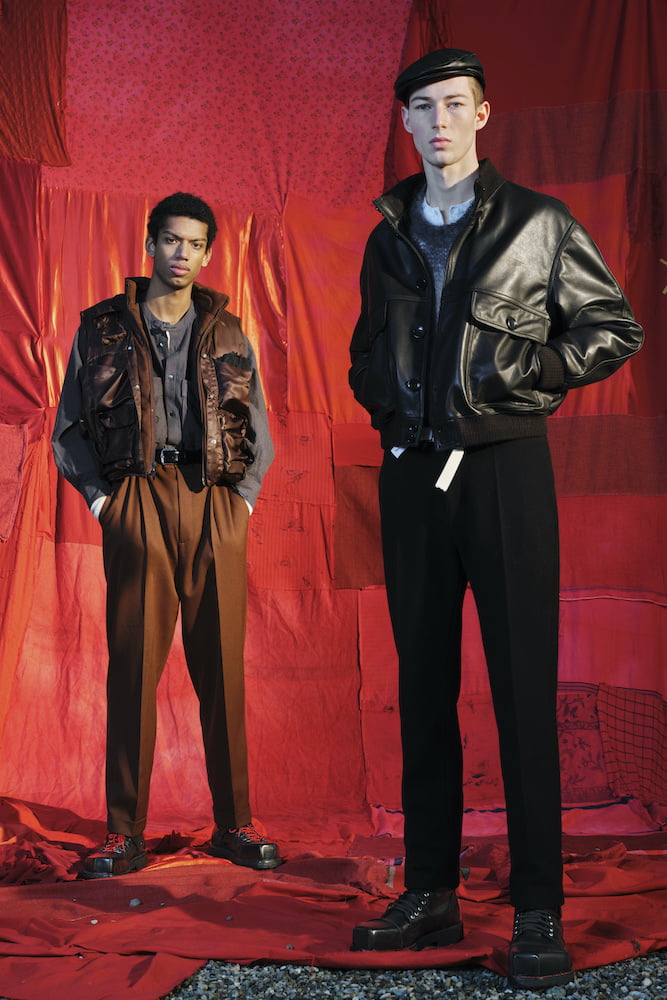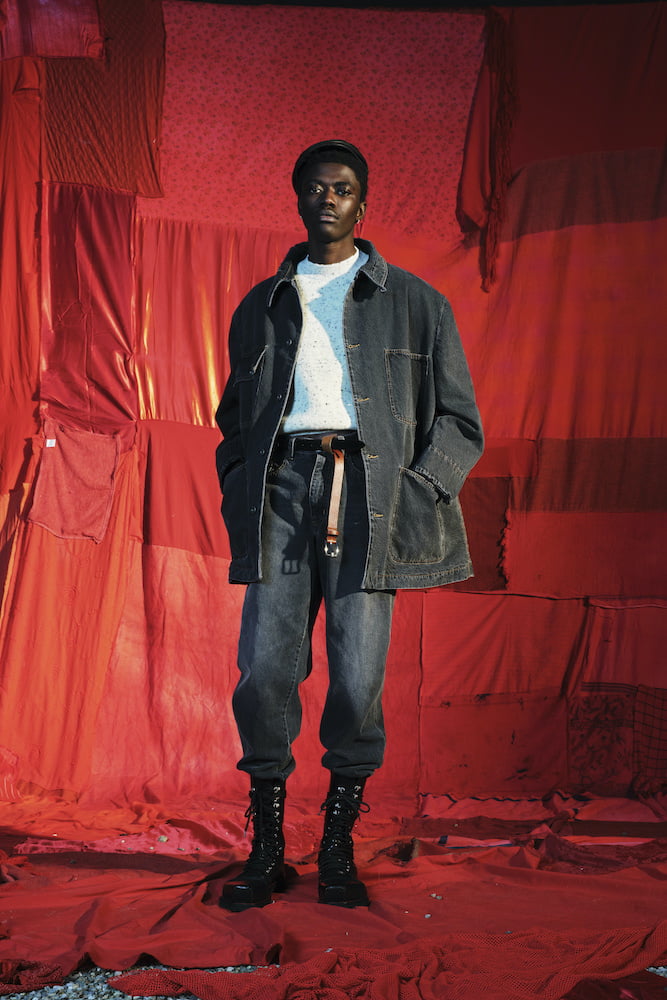 It's the final day of the Milan menswear shows and young Milanese label Magliano ended things with a bang, a crash and a, err, an mmm… (There was a giant cake involved.) Based out of Bologna, designer Luca Magliano founded his namesake label in 2016 with the mission of altering the fundamentals of the modern man's wardrobe. His latest offering was staged in a Baz Luhrmann-meets-Wes Anderson short flick that came in at just over three minutes. The plot was inspired by Italian funerals, more specifically, how attending one is often the only time societal outcasts and working Italian men will don their best suit.
Inside a grand hall with walls and ceilings laden with High Renaissance art, Magliano's boys flaunted at the camera. They wore heavy tweed suits in eighties proportions, leather jackets, slouched jeans and a cable knit jumper with a big dick on the front. Speaking of dicks, some of the men passionately grabbed their bulges straight at the lense, whilst one handsome gent looked all mysterious whilst smoking a fag – wearing a cracking, all-in-one, woollen suit, we must add. (It seems all-in-one knits are quite the thing in Milan this season.)
Events climaxed when a big wedding cake decorated with "Magliano Forever" rolled in, followed by an angel – in merely his Magliano undies – who landed right in the middle of it. The boys all tucked in and the angel blew a flirtatious kiss to the camera. No supernatural being was harmed in the making of this fashion film.
Photography courtesy of Magliano. 
The post Magliano: Menswear AW21 appeared first on 10 Magazine.