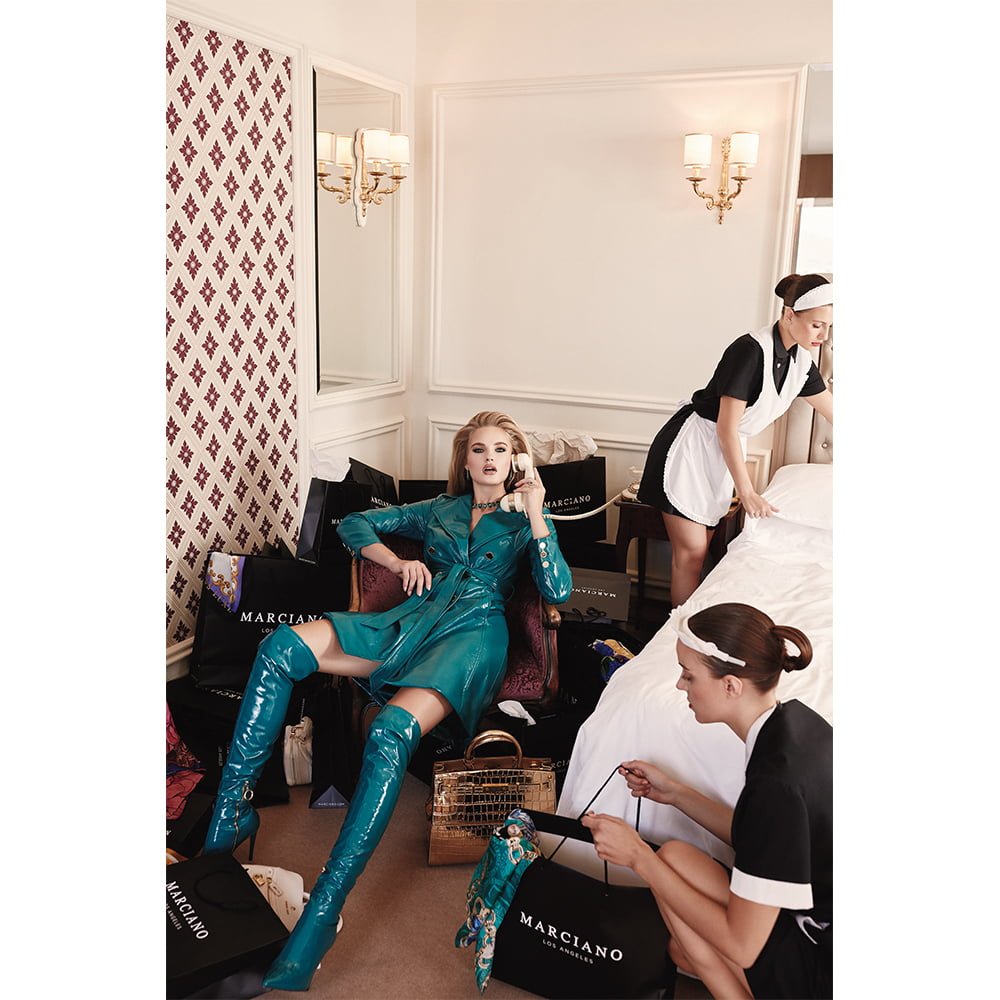 If you don't know by now, Marciano Guess is the first brand extension of Guess, Inc. Devoted to glamourous eveningwear and sleek everyday looks, the brand's collections bring a taste for the opulence of the past to the present day. For AW20, the Marciano team looked to the ladies of leisure from the 1970s – crafting full-length evening gowns with thigh-high slits, flared trousers in pastel hues and elegant plissè skirts. Silhouettes are both fitted and flattering, think high-waisted trousers and tailored jackets in pistachio, turquoise and gentle pinks.
For the boys, suits come sharp and in soft crushed velvet and corduroy in punchy hues. There's also a selection of casual pieces including woollen rollnecks, textured knits and oversized waxed nylon coats. The perfect wardrobe for hitting the town in once the clubs are back open? We think so.
The post Marciano Guess AW20 Looks To The Glamour of the Past appeared first on 10 Magazine.