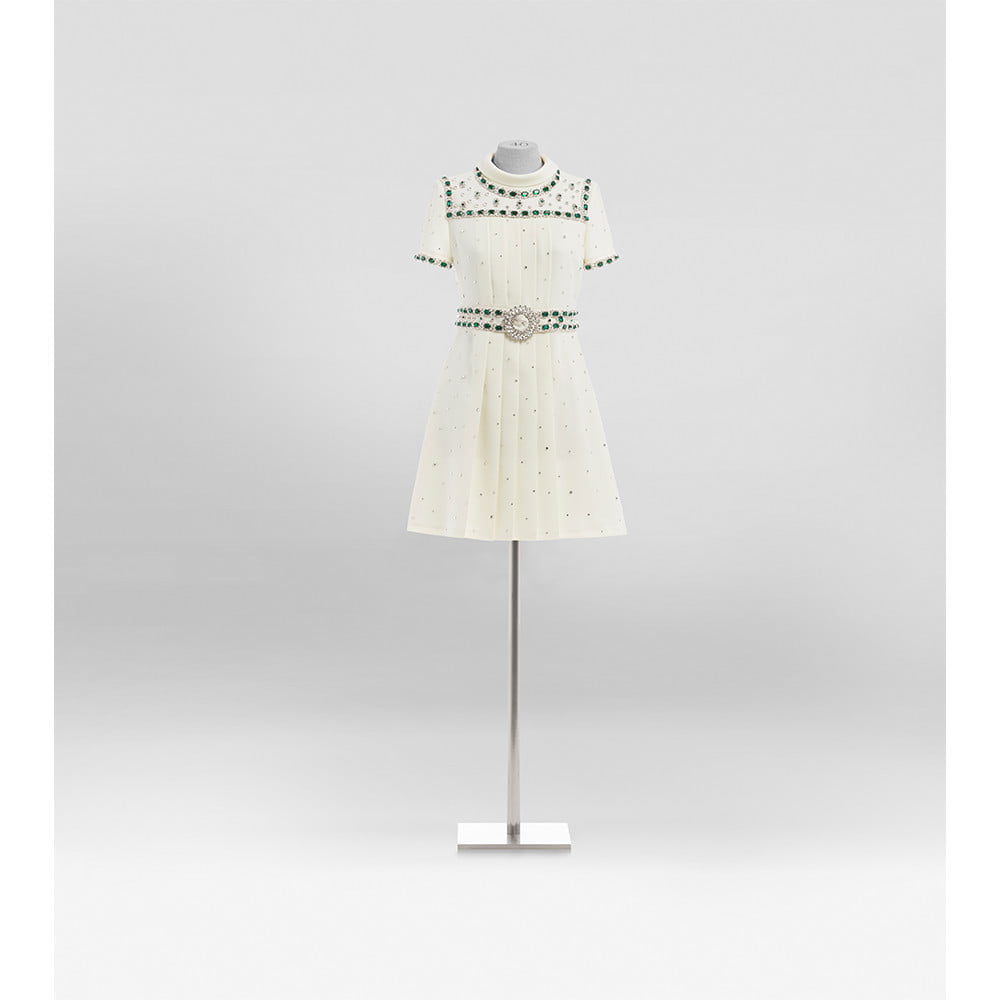 Have you ever seen a tattered sundress in a charity shop you wanted to give a revamp, or some jeans in need of a little TLC but never got round to actually doing it? Well, scrap those ideas, as Miu Miu has done the job for you!
In an exclusive capsule collection, 80 anonymous vintage dresses have been specially curated for the Miu Miu Upcycled collection. Mrs Prada and her team have dug through a series of archived frocks that began their life between the 1930s to the '80s and completely Miu Miu-fied each one.
First, the dresses are restored to their original form, with the team making sure to maintain the vintage feel and memory of the originals. Then, the Miu Miu team deck each gown out in embroidery and embellishment, all by hand. Taken straight out of the 1970s is a pastel pink crepe pleated day dress has been given some black silk puffy sleeves and a glistening belt buckle. Meanwhile, take another step back in time with a 1960s cocktail dress, where a white silk peter pan collar and larger-than-life green bow have been added to the number.
The Upcycled by Miu Miu collection is as exclusive as it gets, as the one-of-one dresses are only available in a select number of Miu Miu Stores across the globe. Act fast. These won't last on the shelves for long.
Photography courtesy of Miu Miu. 
The post Miu Miu Upcycles A Series of Vintage Frocks For a New Capsule Collection appeared first on 10 Magazine.