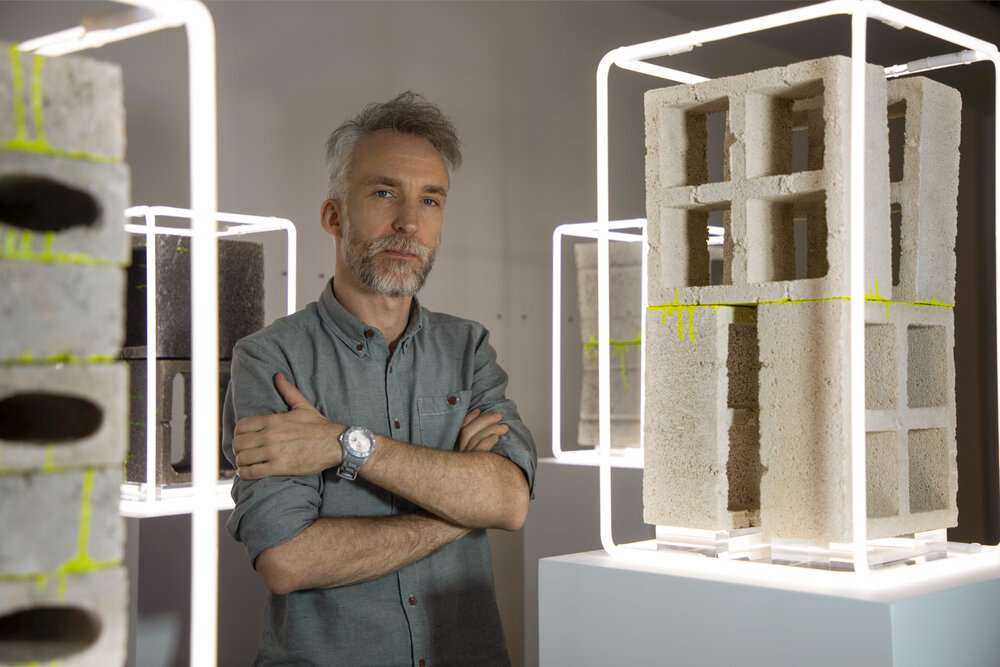 MTArt Agency is extremely proud to announce that British visual artist Nathaniel Rackowe, world-renowned by his large-scale urban referenced structures and light sculptures, is now an MTArt Agency signed artist.
Rackowe's work is designed to recreate the experience of navigating the city around us. His works are abstracted impressions of today's metropolitan experience evoked through the vicissitudes of light as it fluctuates throughout the city. Influenced by Modernism, film and video games, Rackowe uses the mass-manufactured derivative products of the modernist era – glass, corrugated plastics, concrete, scaffolding, breeze blocks and strip lights – to recreate the collective experience and visual sensations of urban contemporary life, while incorporating a deeply personal emotional response to flowing through built space.
The second semester of 2021 is lined up with exciting projects for Rackowe: used to working in the public sphere, the artist has a new commission for the Canary Wharf outdoor sculpture exhibition with Brooke Bennington, "On the Other Hand", from the 26th of August to the 12th of November 2021. The show will explore notions of revival and value, bringing together a group of contemporary sculptors who incorporate – or use as their starting point – found and human-made objects.
Later in the year, Nathaniel will exhibit new works with FOLD Gallery, the London-based gallery bringing UK based and international artists together. Also this year, the Art Design Lebanon will include one of Rackowe's works for a group show in Beirut. And in November from the 10th to the 14th, the Lichtfestival Gent will include an outdoor light installation from the new MTArt Agency artist.
View fullsize
View fullsize
View fullsize
View fullsize
Rackowe's public art projects are completely aligned with MTArt Agency's vision for the public sphere which is working towards providing everyone with access to art whilst investing in local communities and allowing artists to broadcast their artistic stories to inspire as many people as possible. Nathaniel Rackowe is part of a new breed of established artists (like Robert Montgomery, Walter and Zoniel, among others) who believe in the agency's values and efforts to change the industry, and were attracted by our recent growth – as highlighted in this article on The Art Newspaper.
Curated by