We just know your earphones are tired of hearing the same old tracks on repeat, so let us reveal all on what we promise will become your new obsession – Native collective: the unrivaled platform for finding Africa's emerging talent to bless your eardrums with.
It all started five short years ago by masterminds Seni Saraki, Olusola Fagemi, Teni "Teezee" Zaccheaus, Addy Edgal and Sule Shittu, as "Nigeria was in the early stages of another cultural renaissance", Saraki tells us. "There was something missing. Looking at communities and genres that grew in stature before us – from UK's grime to America's rap – we recognised the need for a local authority and storyteller, to accurately and authentically contextualise the history that was unfolding before our eyes." Thus, the Native collective was born.
The journey into becoming the ultimate forecasters of Nigerian culture, music and fashion started with a Nativeland festival in Lagos, surprising Nigeria and bringing the likes of Skepta and J Hus to headline – who the heck pulls that off in their first year? They then soon after became a print and digital publication, "for the African dreamers" – bagging the likes of Burna Boy and Tems' first-ever magazine covers and Rema's first ever photoshoot and interview. The magazine's current issue is fronted by Kenyan Instagram sensation Elsa Majimbo.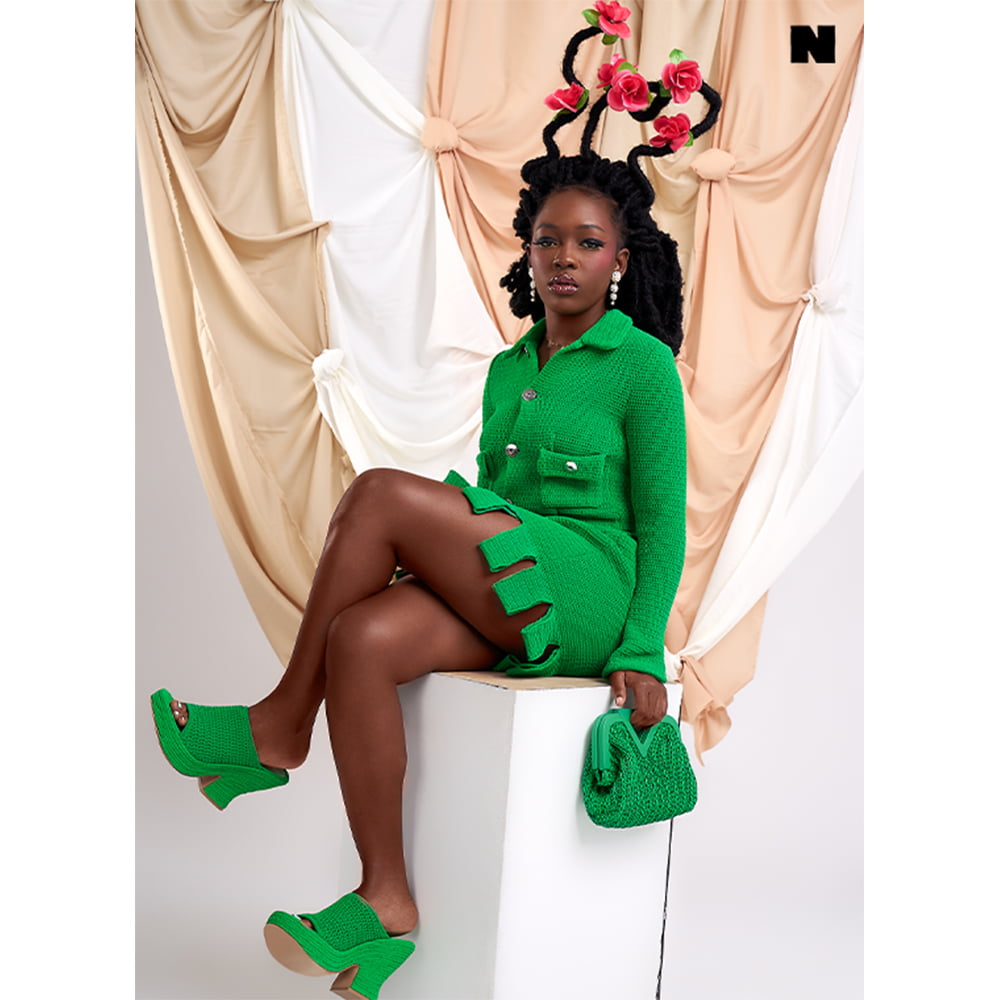 But how do they manage to always snap up a future superstar before anyone across the waters even knows their name? "We pride ourselves with having our ears to the ground, and knowing the right time to push the button. There's always someone, somewhere, saying that it's too early and why are we doing it, how do we know these artists will be here to stay. For us, the music is always the most important, but also the personality. Meeting Rema or Tems, you immediately know they are special."
So, should Native take credit for these artists making it onto the UK charts? "No way", Teezee bursts. "We are not here to take credit but to help nurture, elevate and spotlight emerging and established creative talent from our communities at home and in the diaspora. We started this to be able to tell the stories of the likes of Burna Boy, Wizkid and Davido in an authentic way, but there would be no us, without them."
We don't know about you but now all we are waiting for is a Nativeland to hit the UK and well, "that is something you may be seeing sooner than you think," says Teezee. "We believe it is vital for young Black people all over the world to experience our world." Amen to that.
Photography courtesy of Native. 
The post Native is the Unstoppable Force Putting African Talent on the Map appeared first on 10 Magazine.