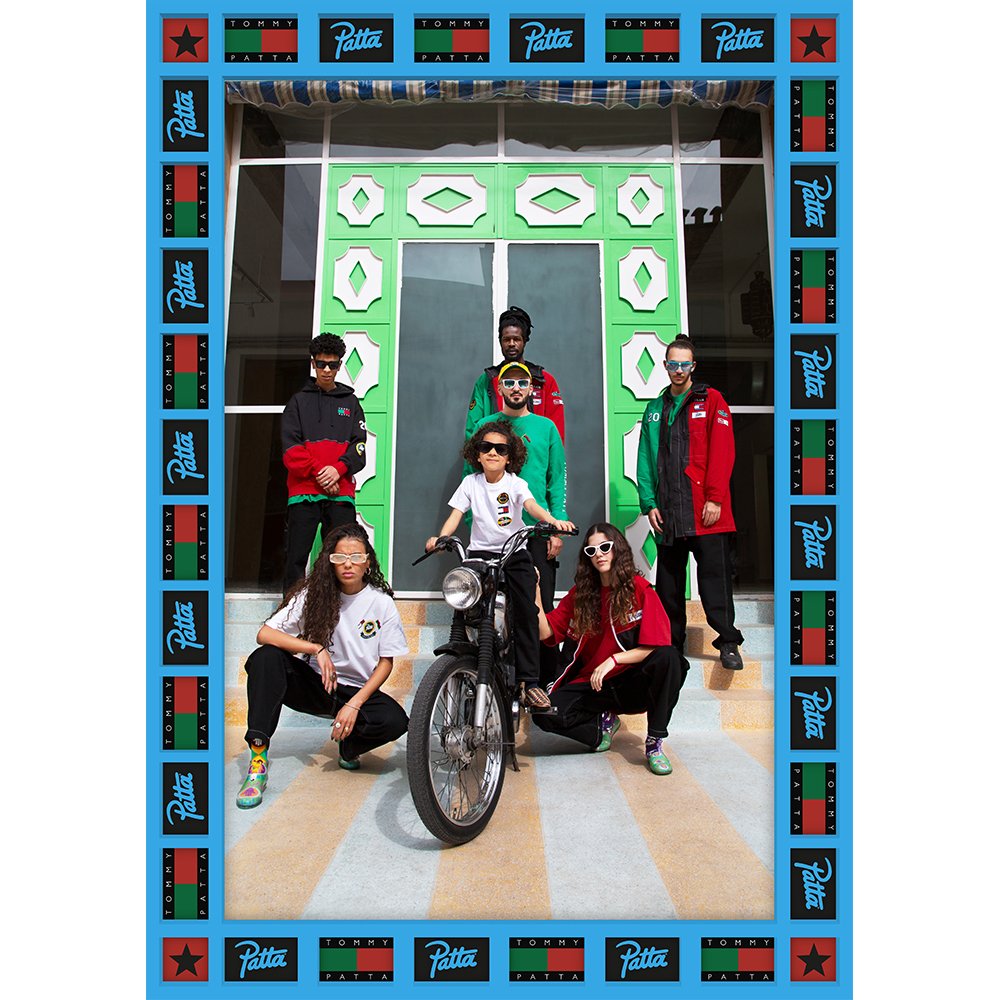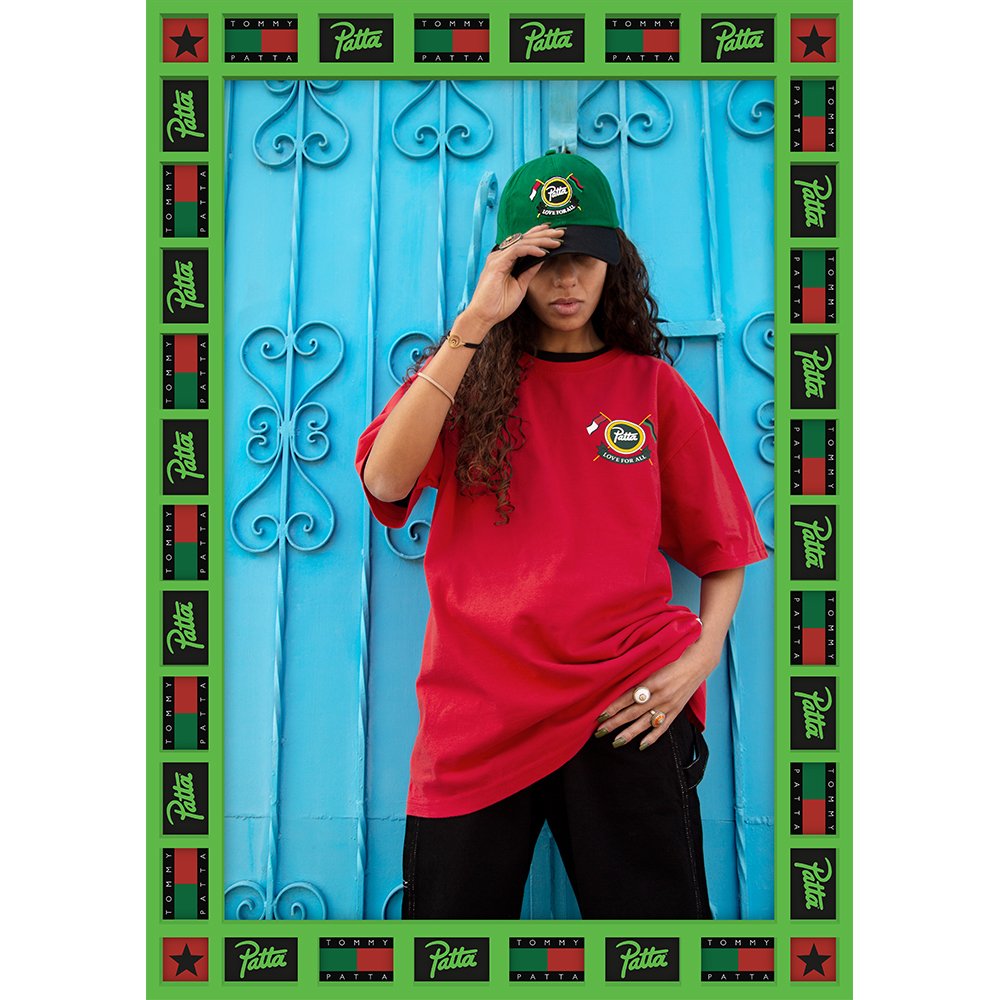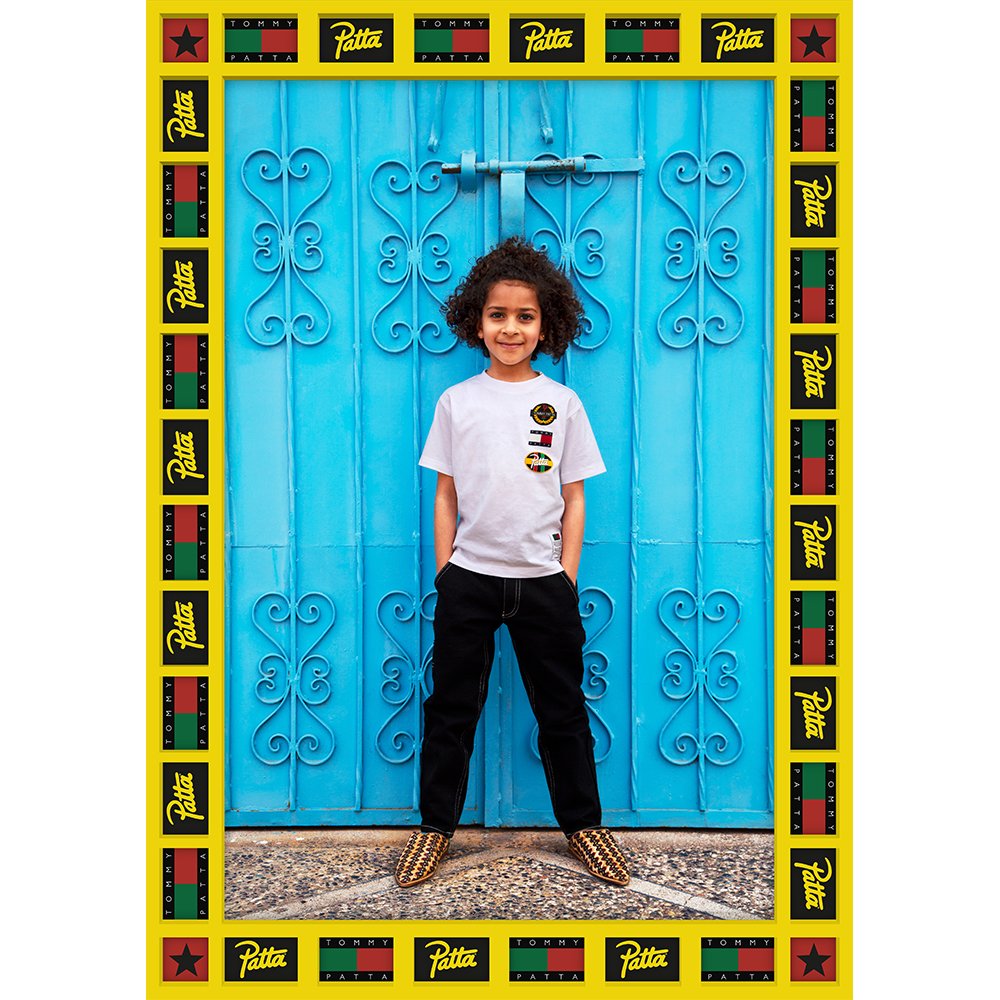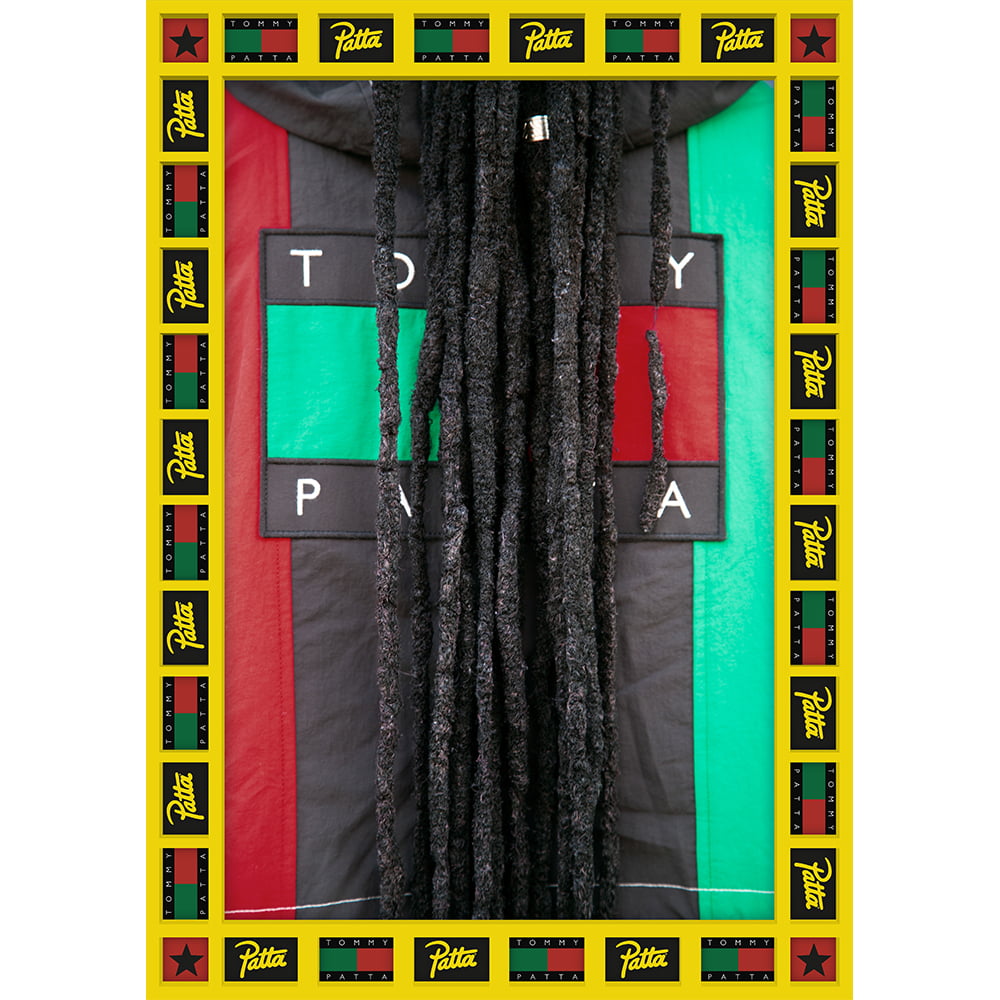 Tommy! Patta! Ah! Or should we say double 'Ah!'? Sorry, we can't keep quiet about how gassed we are for this one. Collaborating for the very first time, Tommy Hilfiger joins forces with the pioneering Amerstdam-based streetwear label for a capsule collection centred around the influence of those part of the African Diaspora.
Based on the motto: 'Unity is strength, division is weakness,' the Patta team were invited to trawl through the Tommy archives, handpicking their favourite pieces and reworking each in a celebration of Black unity. For the collab, Hilfiger's signature colour scheme of red, white and blue has been swapped out for the hues of the Pan-African flag – deep red, black, green and yellow.
The collection of tees, hoodies, crewnecks, jeans and caps – available for both adults and kids – is captured by Moroccan visual artist Hassan Hajjaj in a vibrant campaign, accompanied by Two Become One – a short film shot in Lagos, Nigeria by Dafe Oboro which aims to, "shine a light on the multifaceted nature of life in inner cities."
And that's not all. Available to view at PattaxTommy.com for a limited time only, Katibo Yeye is the Patta-produced documentary by Frank Zichem which follows Clarence Breeveld – a Suriname-born, Netherlands-based man – who attempts to trace back the shipping route from Gana to Surname which was travelled by his enslaved ancestors.
The collaboration drops online tomorrow, including a number of international stockists – including End here in London. Tommy Hilfiger and Patta have also vowed to donate to The Black Archives from Amsterdam, Sistah Space from London, and The Good Neighborhood Collective from Milan: three organisations Patta has long supported which uplift the voices of Afro-descendants.
Artwork by Hassan Hajjaj. Patta x Tommy drops tomorrow, April 9. Explore the collection here.
The post Patta x Tommy is a Celebration of the African Diaspora appeared first on 10 Magazine.