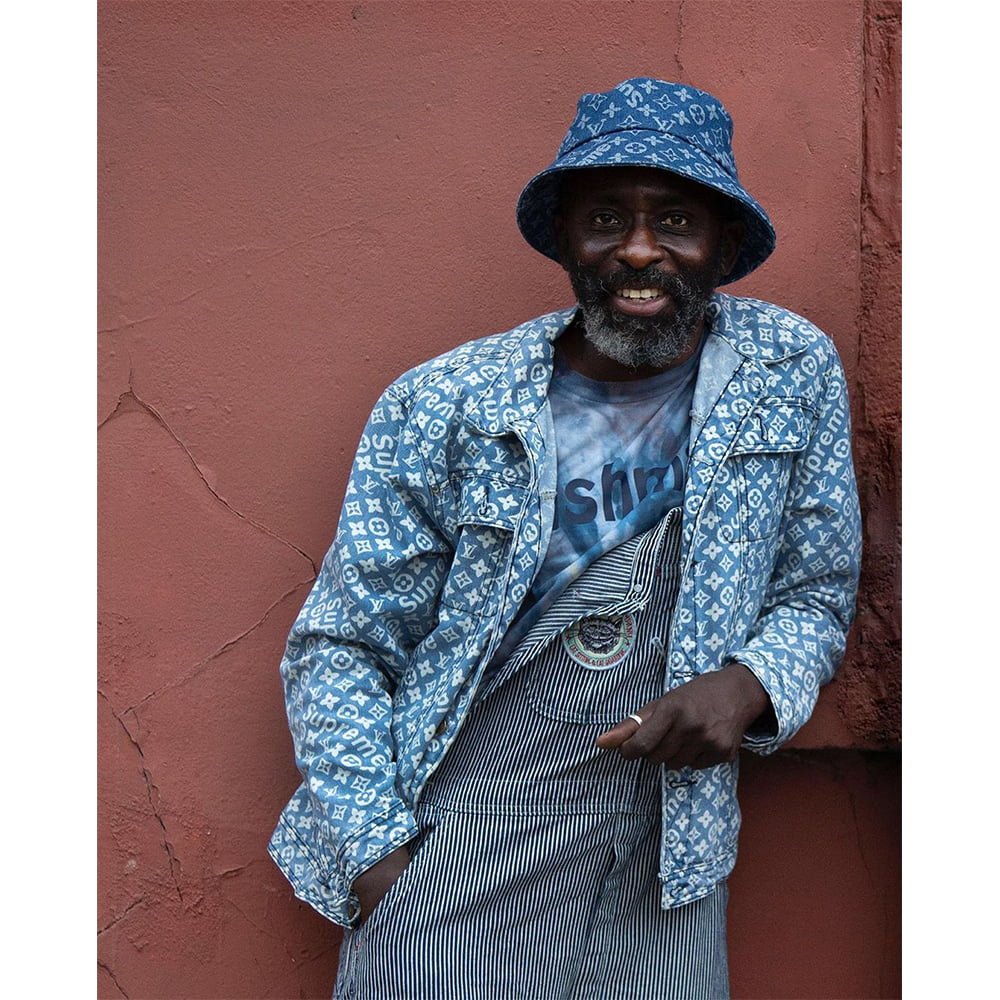 Despite the fact that conversations surrounding sustainability are infiltrating wider society, fast fashion still continues to dominate our industry. You just look have to look at online shopping giant Boohoo, which saw profits increase by 53% last year, to see that mass shopping habits are yet to see substantial change. Looking on the bright side, however, British brand Connolly has collaborated with Portobello Market stall owner, Frank Akinsete, to provide a small – but significant – ray of hope towards a more sustainable fashion future.
For the Love My Old Connolly by Frank Akinsete collection, Akinsete has carefully curated eight pieces from the luxury leather brand's previous collections and subjected them to his passion for recycling. Taking inspiration from Connolly's Summer Exhibition – Something Old, Something New, Something Borrowed, Something Blue – at the brand's Mayfair store, Akinseta used indigo dye to bring new life to past Connolly collections.
The collaboration not only draws attention to Akinsete's own work, but also that of his fellow Portobello stall owners, whose future became devastatingly uncertain once the pandemic hit. The photo series accompanying the collection captures the authenticity of Akinsete and his peers, who are each photographed in pieces from the collection at their respective stalls along Portabello Market – promoting the importance of upcycling, sustainable fashion and supporting local businesses, at a time they need it most.
Photography by Claire Lawrie. 'Love My Old Connolly by Frank Akinsete' can be found at Frank's stall (No. 146) at Portobello Market every Friday of September.
The post Portobello Market Legend Frank Akinsete Curates Connolly's Upcycled Collection appeared first on 10 Magazine.