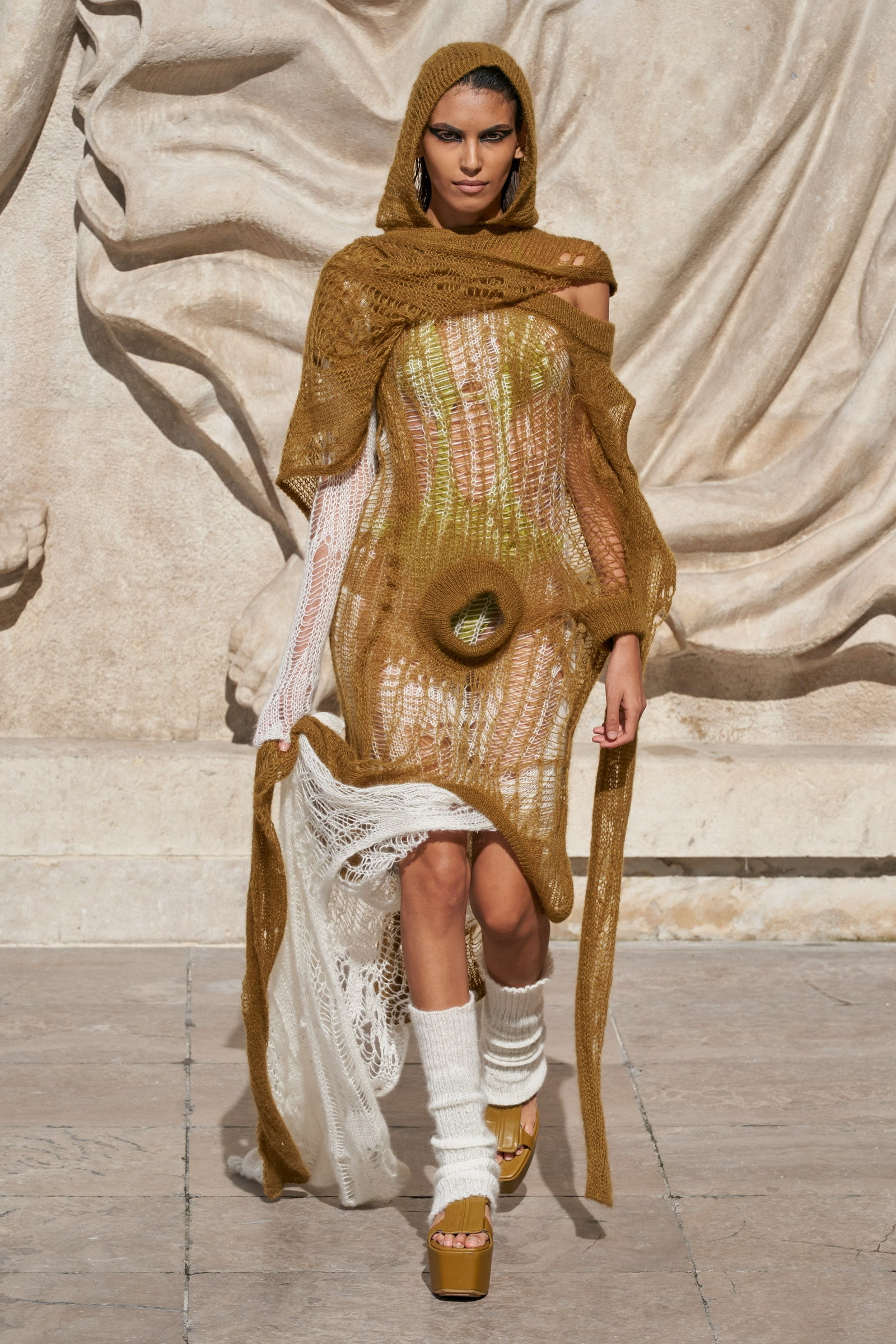 Rick Owens had a choice – a bombastic return to the live shows in Paris or something more humble. He decided to double down on the pursuit of beauty and the honing of his signature style. To thine own self be true, has always been his mantra and it's especially pertinent post-pandemic. There's plenty of extraordinary beauty in his truth.
Owen's went straight to the source. The first model out was his wife, Michéle Lamy – his constant inspiration. She lent a high priestess aura to proceedings, enhanced by great puffs of fog and two women in black robes, scattering petals from on high. Architecture (Le Corbousier was an inspiration) and flou worked in harmony. Huge shoulders and chiffon, curtain-like bomber jackets were worn over gathered goddess gowns. These were draped to perfection with luscious fishtail hems, which undulated with every step. Cut away bodysuits, sheer feather encrusted capes, spiderweb mohair knits with multiple arm holes and thigh-high waders made up the rest of the aesthetic. It was pure Rick. Pure magic.
Photography courtesy of Rick Owens.
The post Rick Owens: Ready-To-Wear SS22 appeared first on 10 Magazine.