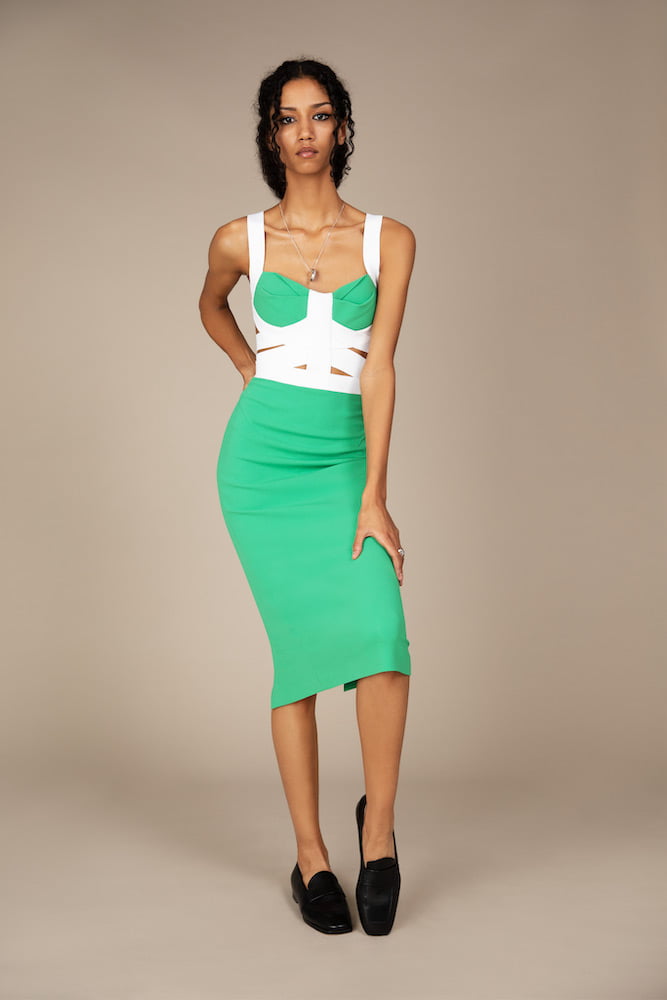 "The heritage of the past and a vision of the future," is how Roland Mouret described his approach to AW21. He's a designer who listens to the needs of his customers and even with the shops shut during lockdown, he staged virtual trunk shows for Mouret fans as far afield as Miami and Moscow.
So what is the Roland Mouret woman telling him she wants next? "In this moment we are slower, and there's a humility to that. We have a different relationship with the body. We want to feel good inside," he says. His customers have been working from home, training, meditating, walking, and his new collection reflects that with versatile pieces that look just as good on a Zoom call with clients as they do on a socially distanced stroll around the park. He's focused on beautifully detailed leggings and knits, describing his desire to create something that felt feminine yet uncomplicated. "It's humble. A simple silhouette," he says, but there are plenty of Mouret flourishes.
The designer says his signature draping technique is, "therapy and creativity together. Every drape is a new drape." For AW21, he's crafted beautiful dresses with 1970s volumes all from one piece of fabric, achieving the desired silhouette with expert drapes and tucks. He's also got a thing for capes. "There's something primal about wrapping yourself in fabric," says the designer. The flourish of these pieces, along with his grounded, cosseted knit and jersey pieces sum up for Mouret the challenge for designers today. "You need to be real at every part of the process. Reality and creativity are closer together than ever before. It has to be humble and grand at the same time."
Photography courtesy of Roland Mouret.
The post Roland Mouret: Ready-to-wear AW21 appeared first on 10 Magazine.