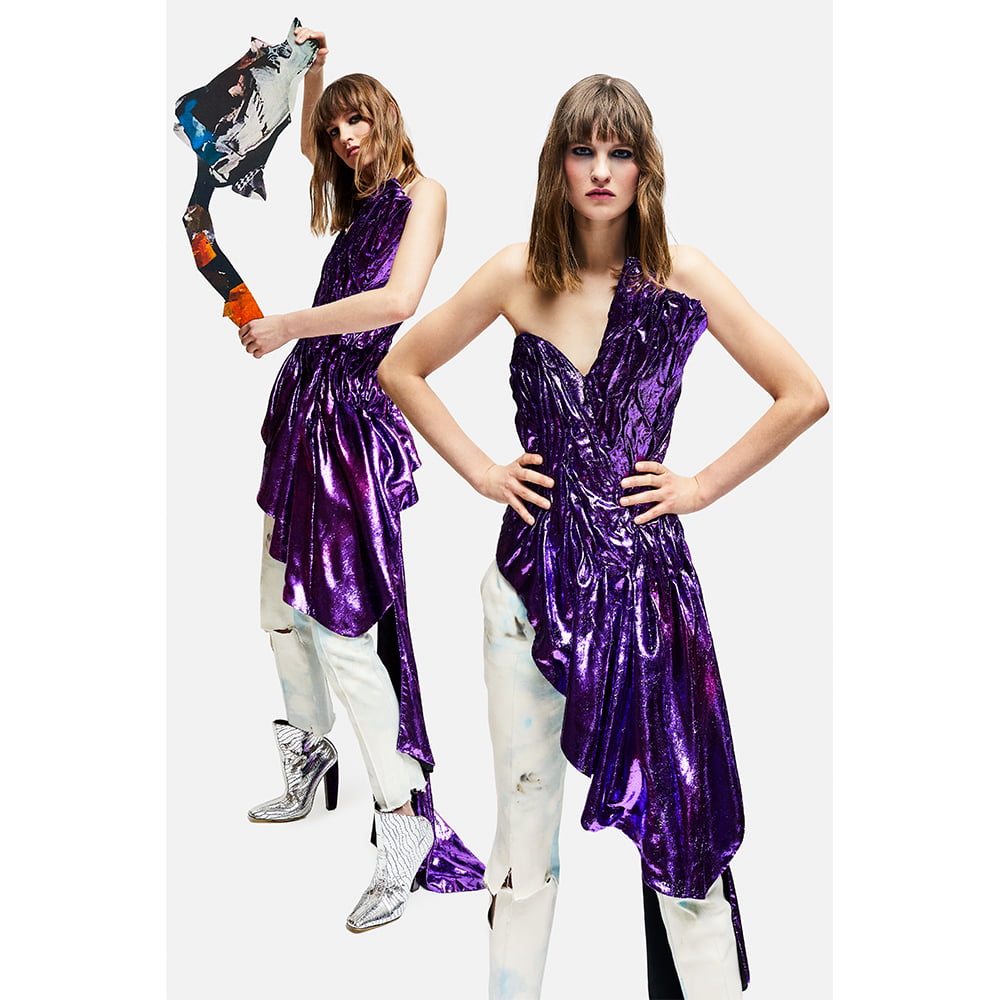 Has the world gone mad? That was the question on Ronald van der Kemp's lips this season. In lieu of the catwalk, the Dutch designer took his totally bonkers Coture fashions to an almost abandoned Hotel de Europe in Amsterdam. Inside, he envisioned various fantasy worlds that existed behind each door. From party suites dripping in strobe lights and lavish rooms coated in Day-Glo hues, to a lifeless lobby that enhabited only a groom-less bride. It all felt a bit American Horror Story: Hotel, just with less gore and more epic fashion.
Like the hotel's guests, no two looks are cut from the same cloth. Whether its paint-splattered ball gowns that resemble the big brushes you'd find at a carwash, or a moulded corset that appears to be melting purple lava, van der Kemp's creative vision is totally fantastical. But isn't that what Couture is all about?
Photography by Marijke Aerden.
The post Ronald van der Kemp: Couture SS21 appeared first on 10 Magazine.