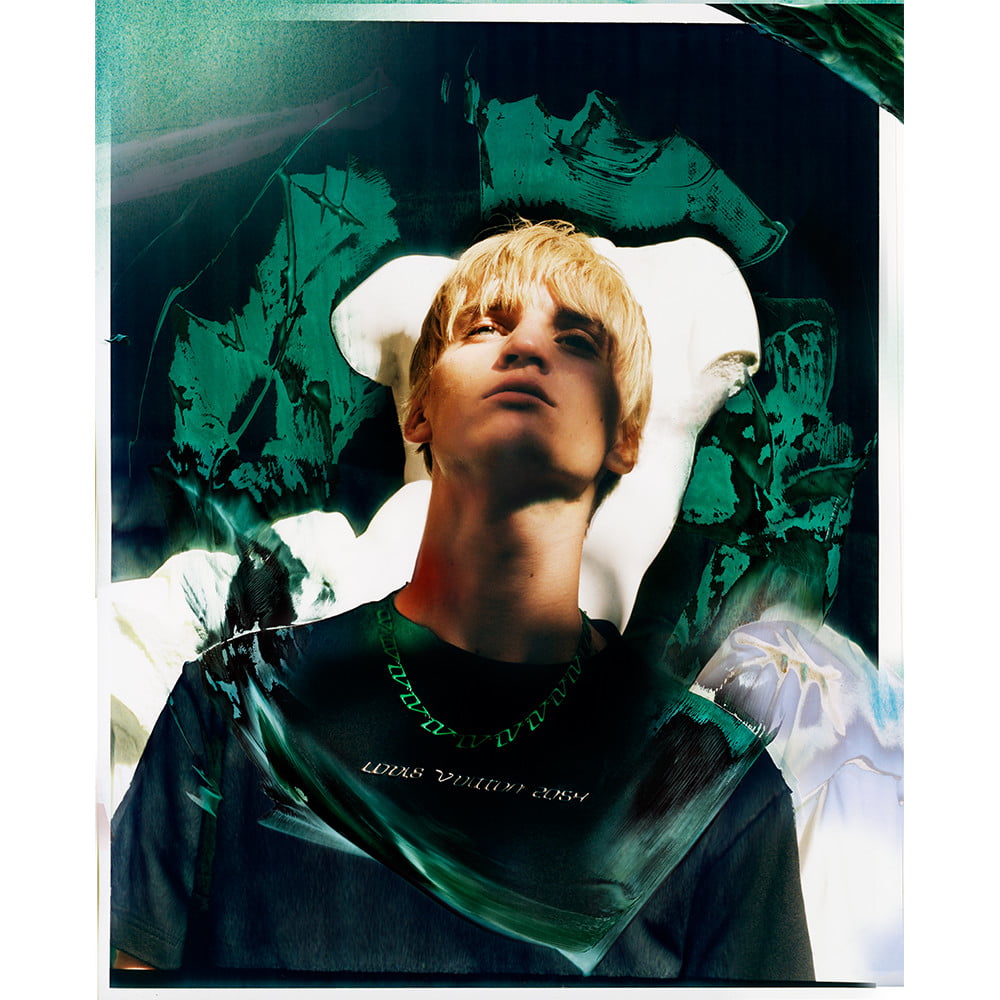 If this year has taught us one thing, its that the future is anything but predictable. Louis Vuitton's men's artistic director Virgil Alboh, however, is taking on the challenge of imagining what the world of fashion will have to offer in 2054. The year in the distant future – 34 years from now – will bring the brand's 200th anniversary and the new LV2054 collection unites the brand's iconic history with a futuristic vision.
This year's capsule is a sophomore continuation of the debut LV2054 collection, released back in 2019.  After spending most of the year relying on all things digital, the collection explores the infinite potential technology of the future will bring. From innovative manufacturing methods to the use of smart fabrics, the collection defies expectation.
The collection reinforces the importance of adaptability. Adaptable in terms of decoding the fashion dress codes we are limited to today, as well as drawing upon methods used for skiwear to create a multi-climate collection. Photographed against a 19th-century backdrop, the extremes of style and design are paramount. A shirt transforms into a cross-body bag – a technique known as "compressomorphosis" – whilst the LV monogram is given a tromp l'œil makeover.
Shapeshifting qualities continue through ergonomic, waterproof bags which adapt to your fit and include detachable and expandable pockets. The use of smart fabrics, however, are particularly cutting edge. On the surface, the multitude of textures and fabrics is like stepping into a bizarre, psychedelic trip. Nylon is printed with green and black to imitate the glow of night vision, striking neons in distorted, thermal colourways, and plenty iridescent and reflective flashes across the collection. As a whole LV2054 encapsulates all things yet to come. We always knew Vigil Abloh was unstoppable, but even we didn't predict his ability to time travel…
Photography by Jean-Vincent Simonet.
The post Take a Trip to 2054 with Louis Vuitton's Latest Collection appeared first on 10 Magazine.