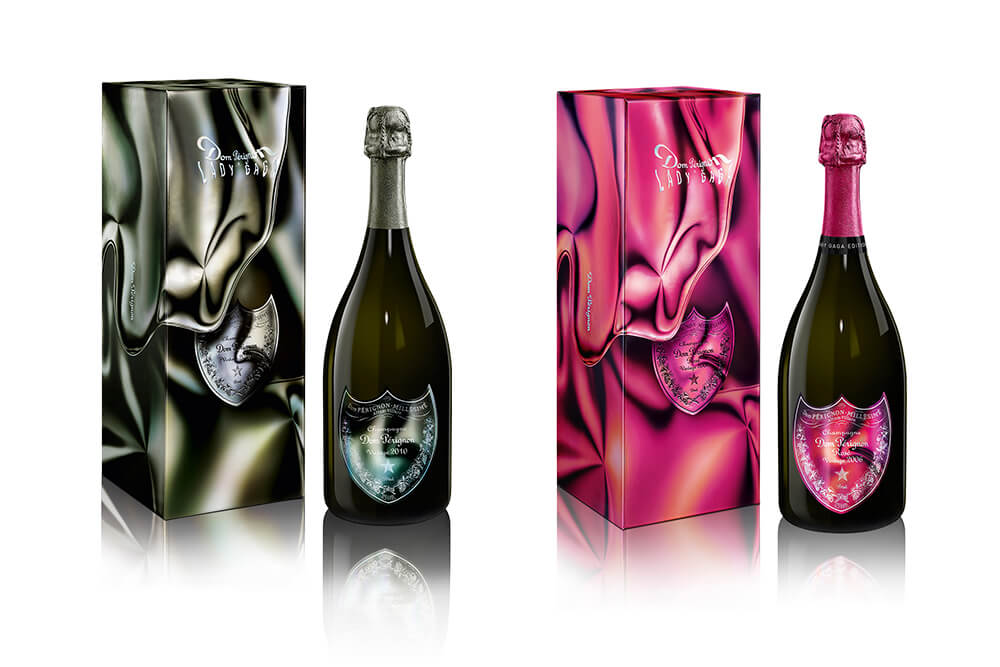 What's better than a bottle of Dom Pérignon? A bottle of Dom Pérignon, designed by Lady Gaga. Mother Monster has officially entered the world of luxury liquor, bringing her artistic flair to two limited-edition bottles of Rosé Vintage 2006 and Vintage 2010. Visualised in collaboration with creative director, and Haus of Gaga OG, Nicola Formichetti, the pair set about carving an ode to creativity. With the help of photographer Nick Knight, Gaga and Dom Pérignon came up with the Queendom: a pink-laden universe where Gaga exists, "as the radiant, spectacular Queen and Dom Pérignon, by her side, a symbol of shared inspiration," as noted in a press release. If you've got a Little Monster in the family, or someone who simply loves champagne, you know where to go.
Limited Edition Dom Pérignon x Lady Gaga Rosé Vintage 2006, (RRP £295) and Vintage 2010, (RRP £171) are available from Clos19.com and other luxury retailers. 
The post Ten Loves: Dom Pérignon x Lady Gaga appeared first on 10 Magazine.