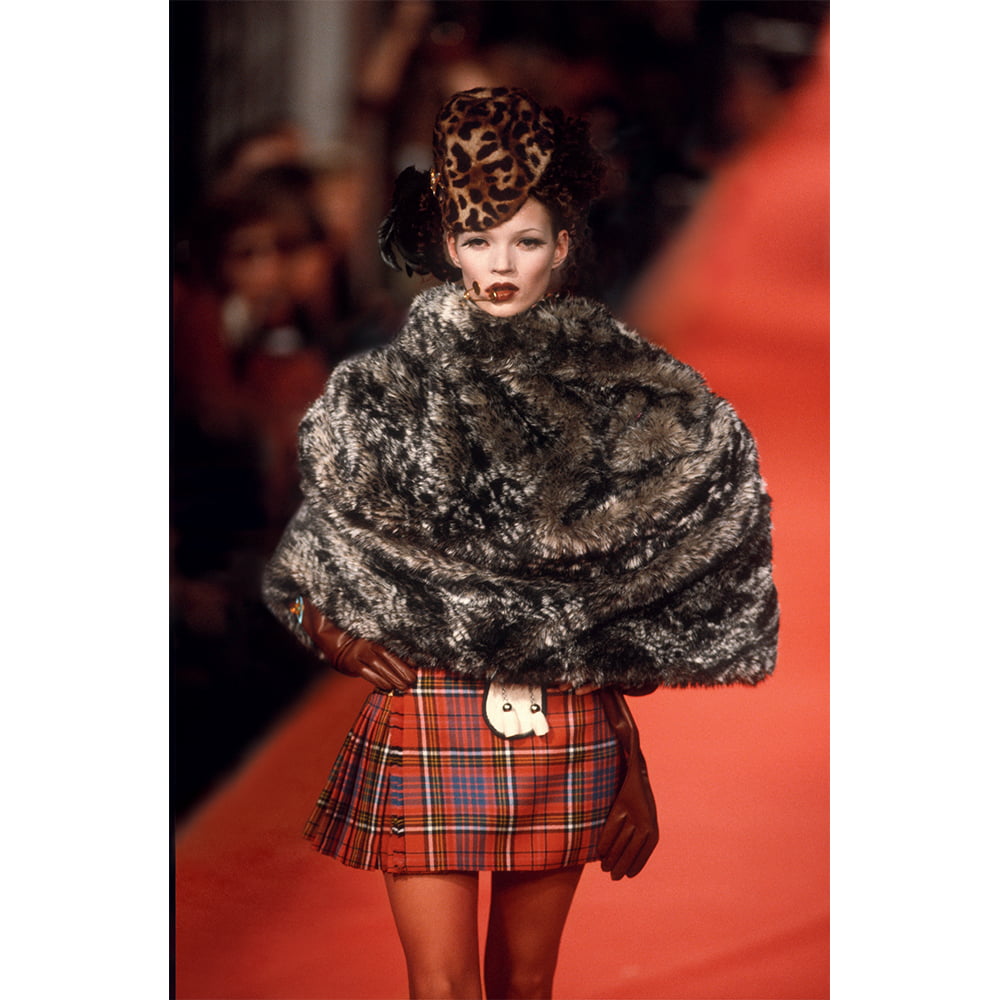 2021 is shaping up to be a huge year for Dame Vivienne Westwood. Not only has the high priestess of British fashion celebrated her 80th birthday, but it's been 40 years since she first made the catwalk her stomping ground.
Charting four decades of gender-bending, middle-finger flinging, total fashion non-conformity, Vivienne Westwood Catwalk is the new book by Thames & Hudson which is the first comprehensive overview of Vivienne Westwood's womenswear collections, from her 1981 debut to today.
Complete with an introduction and a series of collection notes by fashion journalist Alexander Fury, the book features over 1,300 looks from over 70 collections, moving from Westwood's punky beginnings right to her current collections with her husband and creative partner, Andreas Kronthaler.
"Vivienne Westwood is certainly the most important fashion designer of the latter quarter of the 20th century, and the influence of her designs continues to stretch well into the 21st," writes Fury. "The 80-year-old's creations have affected not just the clothes on our back, but culture as a whole."
The book comes encased in Westwood MacAndreas pink/blue tartan – first introduced for AW93 and today is recognised by the Scottish Register of Tartans – and is available to shop here.
Photography courtesy of Vivienne Westwood. 
The post Ten's To Do: Flick Through The Pages of Vivienne Westwood Catwalk by Alexander Fury appeared first on 10 Magazine.