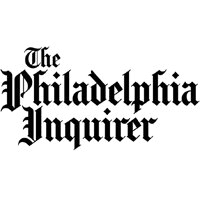 Vanguard is based right outside of Philadelphia, so the Philadelphia Inquirer often provides helpful insights on the company. Their new article Vanguard clients take to social media over customer service mishaps (possible paywall?) provides a good overview of the ongoing customer service concerns at Vanguard. I guess I am not alone.
"If I'm calling, it's because I really need someone," said Blumenkrantz, a 68-year-old retiree of the Internal Revenue Service. He needed help finding the correct amount for a required minimum distribution from an IRA. After posting on Vanguard's Facebook account, "I got a boilerplate response directing me to the same phone number I've been unsuccessfully using."

Loyal Vanguard clients, such as Blumenkrantz, are coming out publicly — in interviews, on social media, and in letters to the company — saying they're fed up with what they see as declining customer service.
As a decades-long customer myself, it's not just that Vanguard is growing fast because they have a suddenly popular product that they just can't keep up. That might be understandable. What is annoying is that they are consciously spending even more money on advertising, questionable marketing arrangements, and annoying pop-up ads when I log into my account to grow even faster, while obviously not spending the same amount on hiring enough skilled staff.
It's like they keep cramming more people on the bus, while yelling "Hey everyone! Get on the bus!", while not making the bus any bigger.
Internally, Vanguard customer service reps say that they're overwhelmed.

"I never thought I'd have to tell a client looking to transfer $1 million to call back because of call volumes," said one person currently working at Vanguard. "The only way to fix the issue is by mass hiring."
The Inquirer article also included some results from JD Power's customer satisfaction surveys, showing that Vanguard phone support was a weak point relative to Fidelity and Schwab.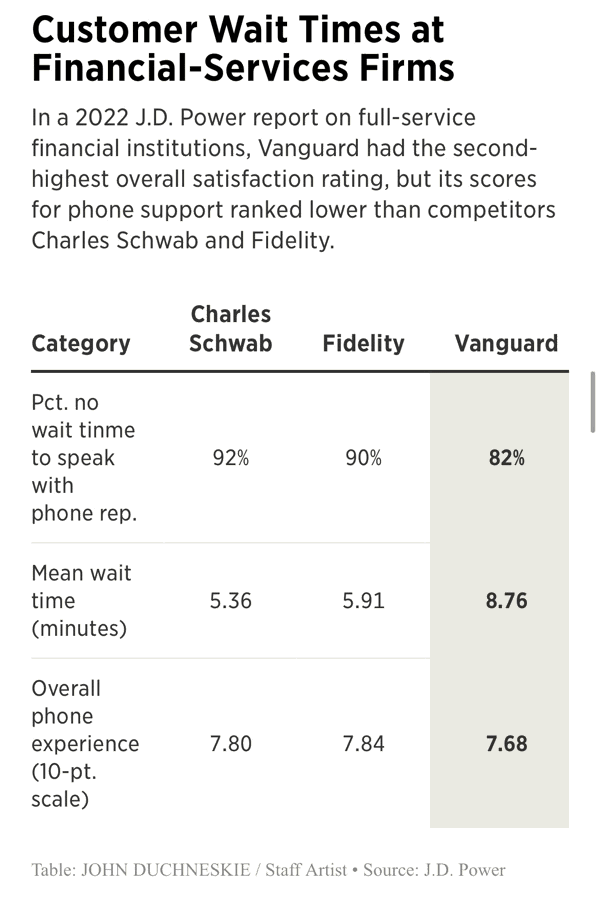 I would love to be able to recommend Vanguard without any reservations. Right now, I can only recommend buying their ETFs from a commission broker where you are comfortable. Using their favored nautical terms: I feel the Vanguard ship is headed in the wrong direction. I am still hopeful that Vanguard will steer the ship back on course.
"The editorial content here is not provided by any of the companies mentioned, and has not been reviewed, approved or otherwise endorsed by any of these entities. Opinions expressed here are the author's alone. This email may contain links through which we are compensated when you click on or are approved for offers."
Vanguard Customer Service Complaints from My Money Blog.
---
Copyright © 2004-2021 MyMoneyBlog.com. All Rights Reserved. Do not re-syndicate without permission.