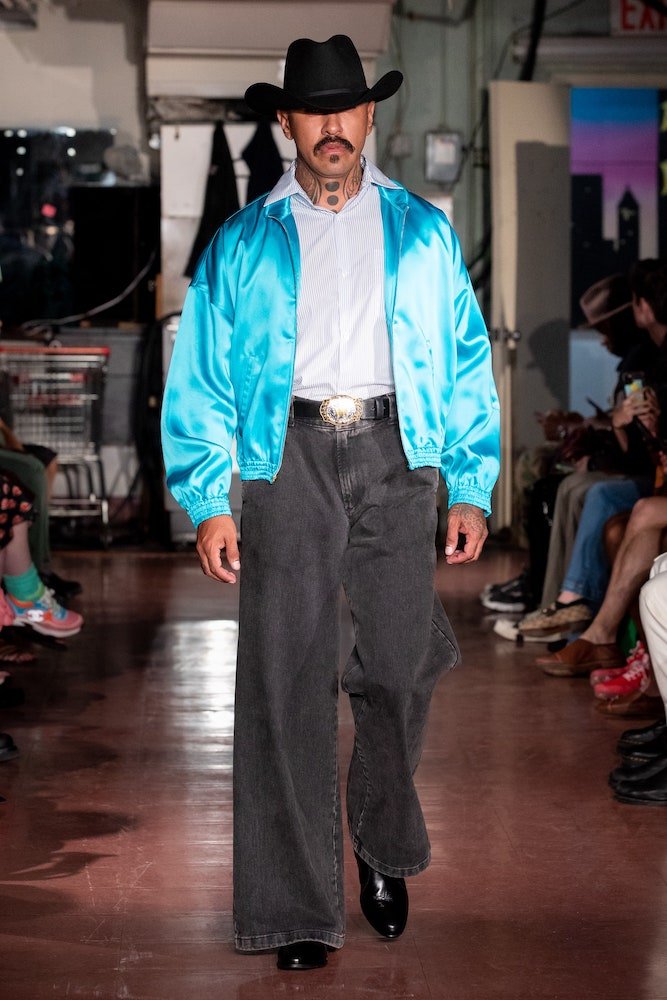 Juggling a new vice president role at Calvin Klein menswear with his day job as the head of his eponymous label, Willy Chavarria is quickly becoming a refreshing, driving force within men's fashion. Now, the New York designer's vision is being recognised by a much broader, global audience.
His past collections are known for having deep political messages woven within their seems – he sees fashion as a vehicle for change. Yet for SS22, Chavarria has also recognised the importance of making simply beautiful clothes that are not grounded in political statements. 
The show took place in Astor Place Hairstylists, a 74-year-old barbershop that almost closed during the pandemic. The decision for this was to contrast the elegant, regal feel of his clothes with the toughness of the streets of New York. The first four models entered shirtless with a pair of ultra-high waisted, tightened with a belt, box-pleated chinos with satin boxers emerging from the waistband. Then, the music changed, marking a shift to old school New York streetwear, with leather jackets, wide-leg jeans, and oversized, boxy, dropped shoulder tees. Chavarria described this collection as his "most finely articulated" garments to date. We couldn't agree more. 
Photography courtesy of Willy Chavarria.
The post Willy Chavarria: Menswear SS22 appeared first on 10 Magazine.